Description
Speed Mentoring

CTUXPA and Slalom Consulting invite you to attend an evening of Speed Mentoring! You'll enjoy a series of "mini-convos" with other attendees with the goal of finding a new mentor or mentee.
The cost is $10 and includes:
A chance to build relationships with new practitioners with whom you normally wouldn't cross paths

The potential to meet a like-minded or mind-expanding mentor/mentee

A valuable opportunity to practice telling your personal story
There's no substitute for meeting people face-to-face. Join us to have fun networking, and hopefully to find "the one." We hope to see you there!
Pre-registration is required: space at this event is limited to the first 24 signups, and will fill up fast!


About Jennifer Fabrizi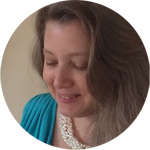 Jennifer Fabrizi is an Experience Design Consultant with more than 15 years of experience including design team leadership, usability, user research, collaborative concept sketching, interaction design, and innovation. As an innovation catalyst, she makes mind-spaces in which co-creation can occur, transforming teams on their journey to becoming collaborative innovators.
Jen is a named co-inventor on 12 patents-pending for the design of an intelligent knowledge system for collaborative work. She presents at conferences about creativity, innovation, and design-related topics.
Jen began her career as a symphonic musician in orchestras and chamber music groups. It was here that she first encountered the intuitive connection of collaboration that musicians make with one another when performing in front of live audiences. In her work a design thinker, Jen seeks to bring this experience to a wide range of business teams.

Make sure you arrive hungry: there will be FREE pizza, salad, beer, and wine! Sign up now before tickets sell out!