About this Event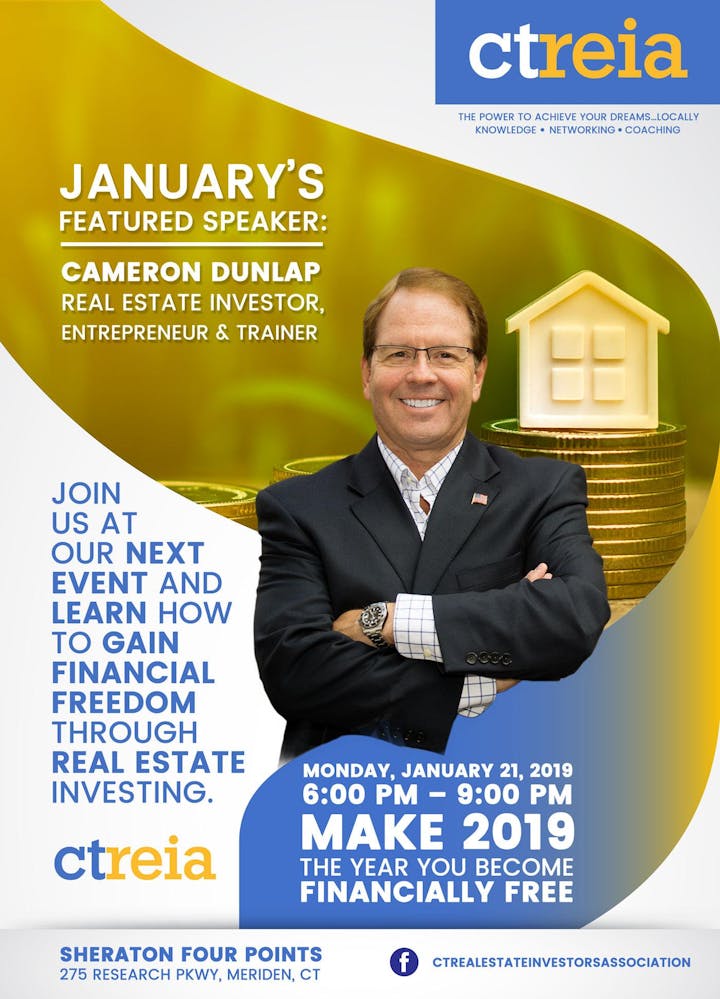 CTREIA & AOACT Members: Free
Non-Members: $35 (You have the option become a member at the door.)
We now offer monthly memberships ($15 / month)!
You Will Learn:
* How to create a win-win solution
* How to use words to create action
* How to get to "yes"
Plus:
Early Bird Workshop - our successful members break it down for you... how they found, negotiated, rehabbed, and sold their property... with backup offers in 3 weeks or less!
Networking - You asked for it, we've got it for you. This is structured networking so that you can meet as many people as possible. People who can bring you deals OR funding OR resources AND more! Bring your business cards and your "elevator pitch".
Raffle prizes, motivation and fun!
Are these results guaranteed? Of course not. However, they are proof positive that this can be done...right here in Connecticut...right now.