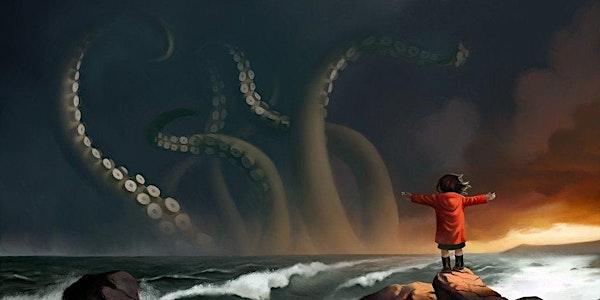 Cthulhu Prayer Breakfast - Sunday August 20, 2017 - 8-9:30a.m.
When and where
Location
Providence Biltmore, Grand Ballroom 11 Dorrance St Providence, RI 02903
Description
It wouldn't be a proper gathering without the dark sacraments of the Cthulhu Prayer Breakfast being held for us all, under the watchful shepherding of most exhaulted heirophants, Cody Goodfellow and Anthony Teth! And, pray attend to the baleful hymns sung by the Golden Key choir, as led by Master Darrell Schweitzer and Priestess Faye Ringell. May the gods have mercy on us all... or at least let us finish breakfast before we're smited.

Your $25 ticket covers the cost of the bountiful breakfast buffet being served in the gorgeous Biltmore Grand Ballroom. There will only be 160 tickets available for this, so don't wait too long to get yours. Guests of Honor, Golden Key, and Silver Key members already have their pass to the breakfast included. All other guests and attendees must purchas a ticket in order to attend.
Tickets only available for convention pass holders (including single-day pass holders) and guests.

Note: the Breakfast starts at 8am, and the Service starts at 8:30. We should be done by 9:30 to prepare for the rest of the day's events.
PLEASE PRINT OUT YOUR EVENTBRITE TICKET AND BRING IT WITH YOU TO THE DOOR

Due to restrictions on ordering catering, we are not able to offer refunds.