Description
Now that skyscrapers are growing older--with many 50+ years old--how does NYC confront aging buildings in a changing economy? And how does one decide to demolish a building?

At our September 25th event, we'll explore ways that private companies try to tackle demolition and related issues. We'll address what have been successful stories and lessons learned.

Some projects have garnered attention for their demolition strategies--but if we explore further, we can discover there are a lot of factors about how tall buildings are decided to be demolished, what is valuable to the city, and the experiential knowledge needed from the AEC professionals involved.

We'll address reasons why some buildings are preserved, political considerations to demolish existing buildings, and how zoning influences the decision process.

We'll also discuss client expectations/values and architectural decisions, and logistics of schematically breaking down large buildings within limited property boundaries in an NYC site.

After networking, we'll have a panel discussion with industry leaders, followed by audience Q&A.


SPEAKERS:
Zachary Bernstein, Partner, Fried, Frank, Harris, Shriver & Jacobson LLP
Julia Murphy, AIA, LEED AP, Associate Director, Skidmore, Owings & Merrill LLP
Allan M. Paull P.E., Senior Vice President, AECOM Tishman
Matin Hekmat, P.E., Structural Project Manager, AECOM Tishman
SCHEDULE:
6:00PM Networking Reception
6:45PM Introductory Remarks by CTBUH New York Future Leaders Chapter
7:00PM Speaker Presentations
8:00PM Q&A
SPEAKER BIOS: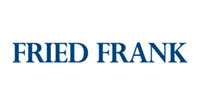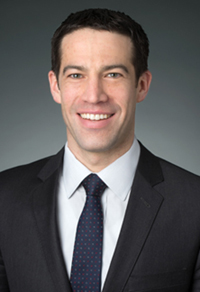 Zachary Bernstein, Partner, Fried, Frank, Harris, Shriver & Jacobson LLP
Zachary Bernstein is a partner in Fried Frank's Real Estate Department, resident in the New York office.
Zachary specializes in zoning and land use. He represents a range of clients including private developers, not-for-profits, and religious organizations. His practice includes applications to governmental agencies such as the City Planning Commission, Department of Transportation and the Metropolitan Transportation Authority for development projects and associated improvements to public infrastructure. Recent projects have included the approvals for One Vanderbilt, a new office development which is bringing a range of improvements to the transit network and pedestrian circulation in and around Grand Central Terminal.
Zachary is recognized as an "Up and Coming" attorney by Chambers and Partners in the Real Estate: Zoning/Land Use (New York) section and a "Next Generation Lawyer" by Legal 500 in Real Estate: Land Use and Zoning. Additionally, Zachary was selected by Crain's New York Business for its annual 40 Under 40 list of the most accomplished New York City-based business professionals under 40 years old. He was also included in City & State's 2018 New York City 40 Under 40 Rising Stars feature. In 2019, Zachary spoke on a panel at City Limits' "Mapping the Future: The City's Planning Process" event.
Zachary has been a member of the Land Use Committee of the Bar Association of the City of New York and previously chaired the Zoning Committee of the Metro Chapter of the American Planning Association. He currently serves on the Board of NYU's Furman Center for Real Estate and Urban Policy, is a member of ULI NEXT New York, and REBNY's Zoning and Design Committee.
Zachary received his JD from Fordham University School of Law and his BS from Cornell University. He is admitted to practice in New York.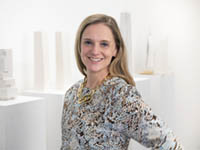 Julia Murphy, AIA, LEED AP, Associate Director, Skidmore, Owings & Merrill LLP
Julia Murphy is an Associate Director at Skidmore, Owings and Merrill LLP managing several multiple large-scale commercial and mixed-use projects including Manhattan West and Citigroup Corporate Headquarters and a residential tower for Avalon Bay Communities. Julia is the leader of SOM's New York Practice Group and the chairperson of the SOM Women's Initiative, a group devoted to the professional development of women within the firm. Julia is an active member of WX, New York Women Executives in Real Estate and is the Chair of the Beverly Willis Architecture Foundation.
Julia is a third generation architect and a graduate of Colgate University and the University of Pennsylvania where she received her Master of Architecture degree in 2003. Originally from Baltimore, Maryland, Julia lives in Brooklyn, NY with her daughter and husband.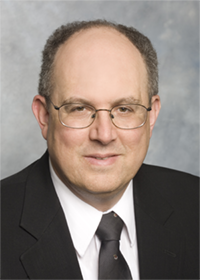 Allan M. Paull, P.E., Senior Vice President, Tishman
For his entire 39-year career, Allan Paull has served as a professional with AECOM Tishman. In his current capacity as Senior Vice President – Civil and Structural Engineering, Allan is responsible for the overall review and oversight of structural design and construction for all AECOM Tishman projects worldwide and nationally. In addition to managing complex engineering issues, he plays a major role in labor negotiations in the New York City market as member of the Building Contractors Association's labor committee and as a member of the BTEA executive committee. In addition, Allan has negotiated over 50 Project Labor Agreements such as the Tappan Zee Bridge, Brookfield portfolio agreement in NYC, WTC 3 & 4, MGM Springfield, NYC Build it Back and 1 Vanderbilt, among other notable projects.
The list of projects in which Allan has been involved or on which he is currently working is lengthy and impressive: One Vanderbilt Place; Manhattan West North Tower; the Whitehall Ferry Terminal; The Westin New York at Times Square; Goldman Sachs World Headquarters; 3 Times Square; 4 Times Square; 745 Seventh Avenue; One Bryant Park; and major renovations of Carnegie Hall, the Plaza Hotel, and the Waldorf Astoria — all in New York; and the Borgata Hotel, Casino and Spa in Atlantic City. The site that has played the biggest role in his professional career is the World Trade Center since the first project he worked on for AECOM Tishman, as Project Engineer, was the original 7 World Trade Center at 250 Greenwich Street. Then, 25 years later, Allan found himself working on the new 250 Greenwich Street, along with One World Trade Center, 175 Greenwich Street – Tower 3, and 150 Greenwich Street –Tower 4.
He has professional engineering licenses in three states and is a member of a number of associations, such as BCA, BTEA, New York City Department of Buildings (DOB) advisory council, the 2008, 2014, & 2018 NYC DOB building code technical committee, the Structural Engineering Association of New York (SEAoNY), and the American Society of Civil Engineers (ASCE).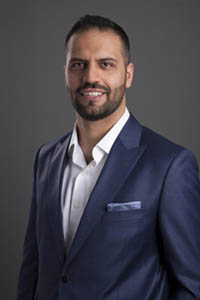 Matin Hekmat, P.E., Structural Project Manager, Tishman
As a Structural Project Manager at Tishman, Matin leads the day to day administration of the structural construction process. This includes overseeing the contractor's compliance with the construction documents, negotiating change orders, value engineering designs, ensuring adherence to the project schedule and visiting mills/factories/shops. His noteworthy projects are One Manhattan West and One Vanderbilt. Matin has his engineering license from NY state and his BSc in Civil Engineering from NJIT. He has also been a Guest Lecturer at NJIT on Project Management courses.
Did you know?
If your company is a CTBUH member, then you are too!
Check your company's membership status here to get a Member level ticket at our events!