Description
Healthcare projects are responding to the changing climate with innovative new building systems and technologies due to their need to utilize long-term strategies addressing resiliency. They are at the forefront in responding to extreme climate conditions and extended power outages in mission-critical situations, and a few of our CTBUH members are sharing the design strategies they developed during their experiences in developing projects that need to succeed in the midst of changing environmental conditions. In spite of increasingly devastating storms over the past several years, our panellists' design and planning leadership strategies have helped give hospitals the tools they need to save and protect lives.
While healing the sick, healthcare facilities need to be flexible, sustainable and resilient to adapt to technological advances, evolving healthcare delivery methods and environmental impacts. Architects and engineers working on healthcare projects with leading firms will share and discuss trends they're seeing, long-term planning strategies they're implementing and innovative designs responding to climate change.


HOK (architect), Syska Hennessy Group (MEP/FB engineer) and Thornton Tomasetti (structural engineer) were part of the team behind NewYork-Presbyterian Hospital's new ambulatory care center in Manhattan, the David H. Koch Center. While minimizing stress and improving the patient experience, the building's design is also flexible to adapt to future changes in technology and patient care. As a result, the design incorporates a long-span structural system, tall floor-to-floor heights, and columns placed to provide the most open, flexible space. In addition, each clinical procedure floor has a standard layout and rooms. Removable exterior panels on the facade enable NewYork-Presbyterian to move new medical equipment into the building as it becomes available in the future.
While designed for a minimum of LEED Silver certification, sustainable strategies include a green roof, high-performance building skin and high-efficiency mechanical systems. The distinctive exterior facade, which consists of triple-paned insulated glazing with an encapsulated wood screen, significantly reduces solar glare, heat gain and the need for solar or privacy shading. The resilient design enables the building to continue operating during an extreme weather event or disruption to the city power.
CannonDesign has led designs of numerous resilient hospitals working to save lives while adapting to changing climates. In spite of increasingly devastating storms over the past several years, design and planning leadership strategies have helped give hospitals the tools they need.
Just as there are numerous threats to resiliency, there is also a multitude of responses available to healthcare organizations. Every healthcare system and hospital requires its own strategic solutions, but there are common themes that will permeate the best responses regardless of geography, climate or specific threats. Given the wide variety of challenges healthcare facilities can face, it's key for every organization to ensure their buildings are uniquely ready to meet them. Over the final months of 2018 and early 2019, three buildings designed by CannonDesign are set to open in unique locations with unique resiliency stories.
We'll discuss lessons learned and case studies from projects including Mt. Sinai Medical Center, Texas Children's Hospital and Nantucket Cottage Hospital.
Group PMX is a management consulting company founded in 2009, specializing in delivering program management, project management, construction management and program control services to clients in the building, transportation, industrial and environmental sectors. Across various healthcare projects, Group PMX has handled the expansion and/or renovation of general exam spaces and administrative spaces, relocating entire departments by providing construction management services and managing the procurement and installation of the base building services.
One current project, the Coney Island Hospital, required extensive considerations for future resiliency and included many strategies for the facility to operate going forward. Located in the heart of the damage of Hurricane Sandy, this project carries many insights to the way forward for approaching resiliency. Our speaker will talk about this development from the perspective of a construction manager and owner's representative.
Refreshments are complimentary.
SPEAKERS & SCHEDULE

6:00pm: Reception/Networking Event

7:00pm: Introductory Remarks by CTBUH Leadership

7:10pm: Presentation by Amy Beckman (HOK), Keith Methner (Syska Hennessy Group) and Stephen Szycher (Thornton Tomasetti) on NewYork-Presbyterian David H. Koch Center

7:30pm: Presentation by Mike Cavanaugh (CannonDesign) on Designing Resilient Hospitals That Save Lives and Adapt to a Changing Climate

7:50pm: Presentation by Michael Kimura (Group PMX) on Coney Island Hospital and Project Perspectives from an Owner's Rep and Construction Manager

8:10pm: Audience Q&A with Speakers

SPEAKERS: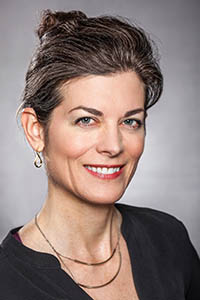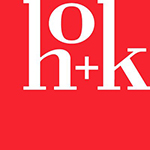 Amy Beckman is a principal and senior project manager for HOK's New York office. She oversees large teams during the design, documentation and construction of high-profile, technically complex projects such as NewYork-Presbyterian's 734,000-sq.-ft. David H. Koch Center. In addition to her project responsibilities, Amy is an active member of the architecture and real estate industry. She serves on the program committee for Professional Women in Construction (PWC) and regularly participates in events, initiatives and mentorship programs in New York City.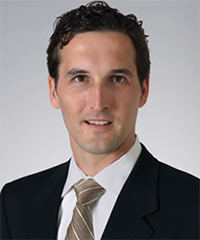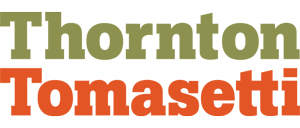 Stephen Szycher, P.E., LEED AP
Senior Principal at Thornton Tomasetti

Steve leads the Structural Engineering Practice at the 51 Madison Avenue Office in NYC as well as the firm wide Mission Critical market sector, overseeing staff and projects throughout the world.
Stephen Szycher joined Thornton Tomasetti in 1998. He is recognized for his innovative design and implementation of a variety of building types, including commercial, mixed-use, educational, healthcare, residential and mission critical facilities. He is currently focused on a few NYC Healthcare projects for large procedural/hospital buildings.
Next-Gen Mentoring: Steve has been a visiting professor at Pratt Institute since 2008, and has guest lectured at Cornell University and the Rhode Island School of Design.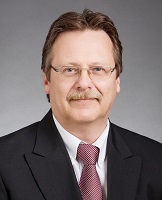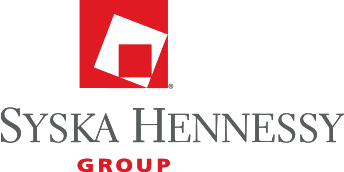 Keith Methner
Syska Hennessy
Keith Methner joined Syska in 1988 and has more than 30 years of experience in engineering design, construction and project management. He is responsible for project engineering, establishment of design criteria, and design and specifications for HVAC systems for healthcare, pharmaceutical, and education facilities. His healthcare portfolio includes projects at NewYork-Presbyterian, NYU Langone Medical Center, Main Line Health Lankenau and Bryn Mawr Hospital, and the University Medical Center of Princeton. Keith is a registered Professional Engineer and an active member of ASHRAE and ASPE.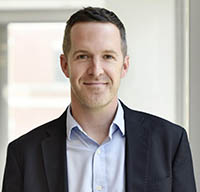 Mike Cavanaugh, AIA, LEED AP, WELL AP
Vice President, CannonDesign
Mike Cavanaugh is CannonDesign's sustainability leader and a Vice President. He is responsible for ensuring the firm continues to integrate sustainability into all facets of our business. Mike has demonstrated expertise as an architect and technical leader on a variety of technically-complex healthcare, higher education, and laboratory projects infusing sustainability strategies – big and small – throughout the design process. Mike works with CannonDesign leaders and clients to align goals and further the performance, resilience and wellness of our design work – leading workshops to develop high-performance goals and create integrative solutions. He also champions our firm's commitment to the AIA 2030 challenge and other key industry metrics.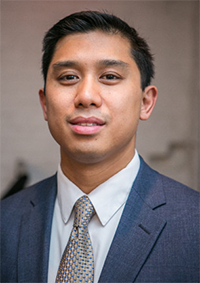 Michael Kimura, PE, CCM is an Associate Director of Healthcare at Group PMX. He has over 15 years of extensive hands-on leadership experience in managing the design, construction, schedule and budget for large and complex building and infrastructure projects. He is currently serving as the Program Director of New York City Economic Development Corporation's FEMA-funded capital program with New York City Health + Hospitals. Mr. Kimura is a licensed Professional Engineer in the State of New York and a Certified Construction Manager. He holds a bachelor's degree in Mechanical Engineering from Binghamton University.