Description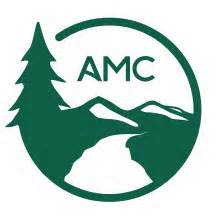 Appalachian Mountain Club
Connecticut Chapter
Wilderness First Aid Course
November 9th-10th 2019

White Memorial Foundation, Litchfield, CT

* Course Price Increase for 2019
Member - $180
Non Member - $200
CPR - $40


Standard first aid practices are generally based on the assumption that help will arrive soon, and that the patient will be out of your hands and at the hospital in under an hour. But accidents can and do happen, and all too often members of a group are not capable of dealing with the emergency. Not only does this lead to improper care of the patient, it endangers the entire group.
SOLO Wilderness First Aid training addresses the medical and logistical issues that arise where there is no ambulance, no roof or walls for shelter from the elements, your supplies are few, and the length of your wait for help is unknown. Lectures and discussions are supplemented by hands-on scenarios. An emphasis on long-term care and evacuation complications in the backcountry makes this course unique.
The course is a blended experience of classroom and hands-on learning. ~50% of student time is spent outside rotating as mock rescuer and mock patient in realistic care-giving scenarios, making the most of learning-by-doing
The Wilderness First Aid certification is an entry-level course for wilderness medicine, and has no pre-requisites. It is highly recommended for anyone who spends time in the backcountry. Whether you are planning on leading a multi-day trip or even a day hiker who wants to be prepared for anything that may come up. Class is sutible for adults and focused youths ages 12+ and is a hands-on learning on how to care for an injured or ill person
during the critical minutes or hours before help arrives for the hand-off.
This course will recertify current WFR (Wilderness First Responder) or EMT (Emergency Medical Technician) certifications. Did you receive your certification through another provider? No problem – we honor most major providers for recertifications; call for more details and prior approval.
Registration: -Saturday morning from 7:30 to 8:00 am
Information Sheet: Each participant will receive a SOLO Wilderness Fist Aid Book
Facilities: Meals, Lodging and Class will be in the Carriage House
Carriage House Housekeeping:
Cooking prep and clean-up chores will be shared, be prepared to lend a hand.
Everyone is responsible for end of program clean-up of the facility.
Two heated dorms (one for men, one for women) contain bunks and mattresses.
Bathrooms and showers are adjacent to the bunkrooms.
Essentials: (what you need to bring)
Notepaper
Pencils or pens
Sturdy walking shoes and/or hiking boots
Rain gear
Outdoor clothing
Daypack
Water bottle
Sleeping bag or linens and blankets*
Pillow and case*
Washcloth, towel and personal items*
Earplugs (if desired)*

*If you are spending the night
Litchfield weather can be COLD and we will spend time outside.
Additional Items to Bring:
Ground cloth or small tarp (6X4 sheet of plastic is fine)
Sleeping pad (ensolite, Ridgerest tm, Thermarest tm, self-inflating, etc.)
Bandanas of any kind
Hiking Poles
Head lamp or flashlight
*Please note: If you are a WFR Recert, please notify the Education Chair ahead of time. This course will recertify current SOLO, WMA, or WMI/NOLS WFR certifications. You must bring copies of your current WFR and CPR certification cards. There is an additional $15 recertification fee.
Food & Lodging:
BYOB - if you wish - for Saturday social before dinner.
Meals provided include Saturday Lunch & Dinner, Sunday Breakfast & Lunch. As the facilities are limited there will be an ample but set menu. If you have unique dietary needs, you should bring any foods that you require with you. Please let me know asap if you have any food allergies or restrictions.
Please be sure to park in the parking area to the right of the Carriage House.
Directions: White Memorial Foundation: 80 Whitehall Rd, Litchfield, CT 06759 - 860-567-0857

From Rt 84/Hartford: From Rt 84/Danbury:
-take Rt 84 west to exit 39/Rt 4 (Farmington) -take Rt 84 east to Waterbury, Rte 8 north
-follow Rt 4 to Harwinton -follow Rt 8 north to Rt 118 west
-go straight onto Rt 118 west (Litchfield)
From Rt 8/Waterbury: From Rt 8/Winsted and North:
-take Rt 8 north to Rt 118 west (Litchfield) -take Rt 8 south to Rt 118 west
From all points above:
-follow Rte 118 to Litchfield
-follow signs around Litchfield Green to Rte 202 west
-follow Rte 202 west approximately 2 miles
-turn left onto Bissell Road and immediate right into White Memorial
-follow drive to the Carriage House, large building on the right
-Park in the parking lot to the right of the Carriage House
FAQs
Where can I contact the organizer with any questions?
Keith Spaar -Education@CT-AMC.org