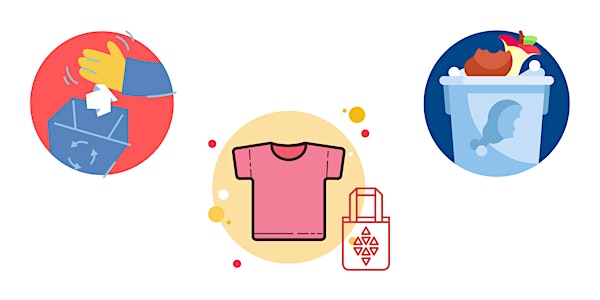 CSWD Workshop Series
Learn about recycling, reusing, and composting with the CSWD in this workshop series. Sign up for one or both workshops.
When and where
Location
Charlotte Library 115 Ferry Road Charlotte, VT 05445
About this event
Re-Use Workshop: T-shirts into tote bags and more!
March 19 @10:30am
Do you have a favorite T-shirt stuffed in your dresser that you never wear but you just can't part with? Give it a new life by turning it into a T-shirt Bag! Join CSWD for this hands-on workshop where you can arrive with an old t-shirt and leave with a new shopping bag – with ABSOLUTELY NO sewing or artistic talent required. (Seriously -- or Robin wouldn't be able to do it.) While our hands are busy, we'll also have plenty of time to swap stories and examples of other ways old things can be used for new purposes.
This workshop is suitable for anyone who's allowed to use scissors.
No shirt? No problem! Please bring one if you can, but we'll have plenty available so no one will have to undress to participate. (Feel free to bring extras that you're willing to share or donate for use in future workshops.)
Managing Food Scraps: From Soup to Nuts
March 26 @10:30am
What's the best way to manage your food scraps? The one that works for YOU! We'll start with a quick overview of the options and some tips on how to decide which approach is the best fit for your situation. Then we'll dive into the universal challenges that apply no matter what system you choose -- like how to avoid food waste, tricks for convenient kitchen collection, and how to avoid icky bucket syndrome.
We'll also discuss the recent changes at Green Mountain Compost and how that might affect what belongs in your kitchen bucket and what kinds of take-out containers your favorite eateries are using.