You'll experience the complete six C-STEP (COVID Stress & Trauma Education Program) sessions over two days- 3 hours each day from 2pm-5pm
About this event
C-STEP Training Monday & Tuesday, November 15th & 16th 2pm-5pm each day via Zoom (link to be sent prior to training)
COVID and the events of the last year have taken a tremendous toll on our health and well being. This unique curriculum was developed by CTSE in partnership with Priority Spokane to provide tools and support to address the stress and trauma caused by the pandemic. You'll participate in activities and discussions with others while learning important evidence based tools and practices for addressing stress and trauma that you can use yourself and share with others.
The Zoom link will be provided prior to the training. The training will be led by trained facilitators. You'll be asked to actively participate with your webcam on if possible.
The curriculum covers:
Trauma prevention & recovery
Coping with stress & uncertainty
Managing increased work, life, and relationship stressors
Accurate expression & validation: improving communication
Managing attention & emotion
Building connections
Understanding grief & loss
Reducing suffering through opposite action
What others have said about the training:
"The training exceeded my expectations and was the most valuable training I've taken all year."
"These are the tools and the support we need right now. I'm excited to share this with my clients & colleagues."
"I use the lessons and practices from CSTEP daily. At first I wasn't sure about meeting virtually, but I really enjoyed each week's group."
"This was a Zoom group I actually looked forward to each week."
For more information on C-STEP visit www.PrioritySpokane.org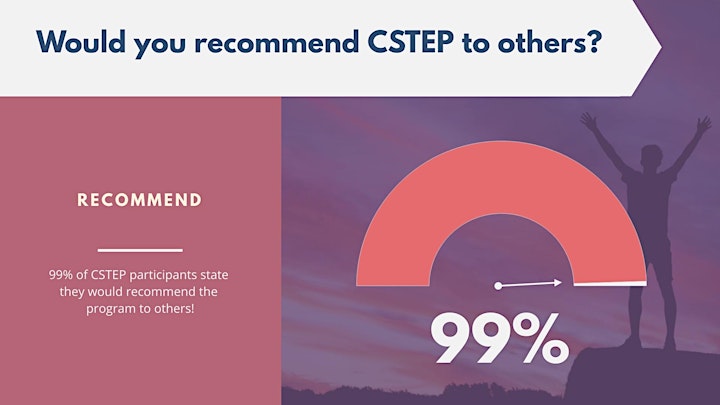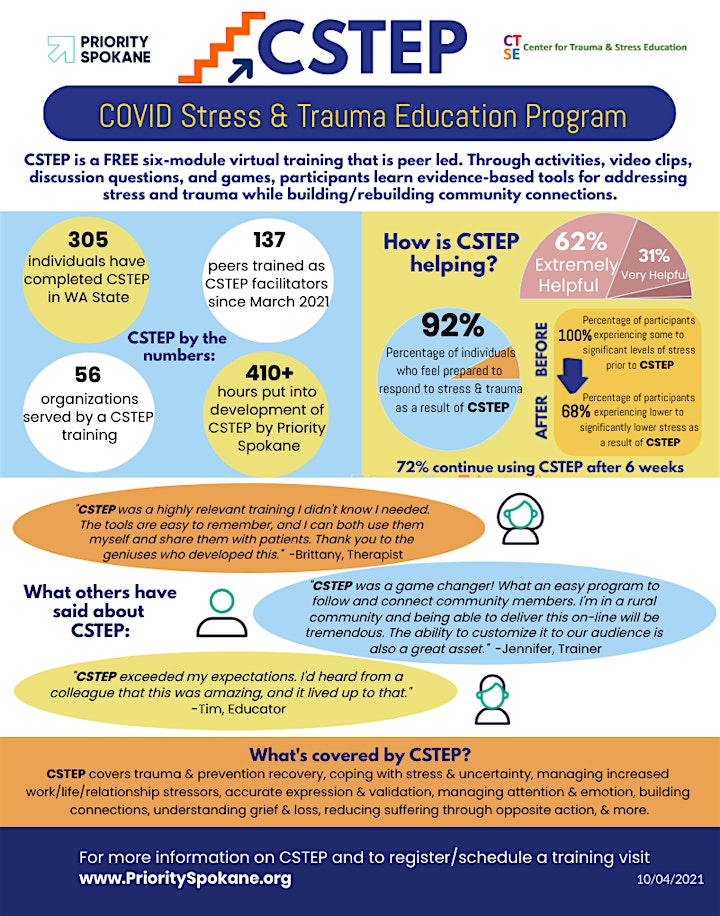 Organizer of CSTEP for First Responders/Providers
Priority Spokane serves as a catalyst and convener in Spokane County for data-driven and focused improvements in economic vitality, education, the environment, health, and community safety.
  Visit us online at www.PrioritySpokane.org