CSSHE/CCGSE 2016 Pre-conference
Description
Developing Teaching, Research, and Publishing Skills for your Academic Toolbox
Join other graduate students from across the country for an exciting day networking, learning about teaching dossiers and philosophies, publishing, and developing a research agenda. The day will be focused on planning career development strategies for academic careers.
---
8:30-9:00am Registration and Introductions
Coffee/breakfast, Welcome and introductions with the CSSHE/CSSE groups
---
9:00am-10:30am Keynote
Title: How to Survive your PhD
Speaker: Dr. Inger Mewburn, Australian National University
Description of session:
You've heard the comments….
"Only 3 people read your PhD – including your mother, but not your supervisor"
"No one does a PhD in 2 years."
"You have to work at least 60 hours a week to do a good PhD"
"You'll never get a job"
"Everyone doing a PhD is depressed"
"Just write"
The PhD is too often talked about as a daunting journey that ruins lives, but does it have to be traumatic for you? Some PhD advice that will be offered to you will be helpful, but there is a lot that will be useless – or even damaging. In this session Inger goes through some of the commonly offered 'advice' and separates what might be useful from what is just… not. She then introduces you to some evidence backed strategies and tools for success. If you're looking for tips about taking the right steps in your thesis, what tools to use, and how to avoid common newbie researcher mistakes, then this event is for you.
By the end of this session you will:
Have a better understanding of PhD candidature and the 'pressure points' that can make it difficult.

Be more critical of the advice you are offered about doing a PhD so that you can make decisions with more confidence.

Have a few new writing and organizing techniques to try
Bio: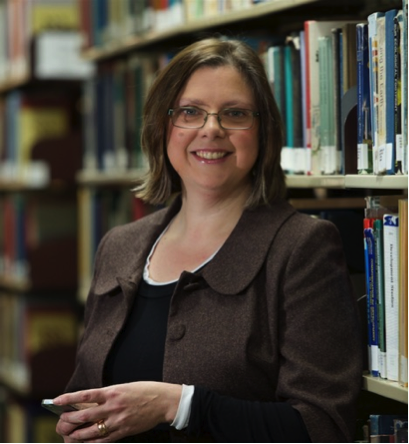 Associate Professor Inger Mewburn has specialized in research education since 2oo6. She is currently the Director of Research Training at The Australian National University where she is responsible for coordinating, communicating and measuring all the centrally run research training activities and doing research on student experience to inform practice. Aside from editing and contributing to the Thesis Whisperer, she writes scholarly papers, books and book chapters about research student experiences, with a special interest in the digital practices of academics.
---
10:45am-12:15pm
Session Title:
Creating your Teaching Dossier
Speaker: Dr. Carol Berenson, University of Calgary

Description of session:
Are you a graduate student who is passionate about teaching, interested in developing your teacing practice, and/or aiming to pursue an academic career? If so, this session is for you. In order to prepare all of the components for an excellent dossier, you need to begin building, developing, and gathering evidence about your teaching now. The foundation of the dossier is the teching philosophy statement. This workshop will assist you in developing your teaching philosophy statement, identifying evidence, and organizing your materials for your dossier.
Bio: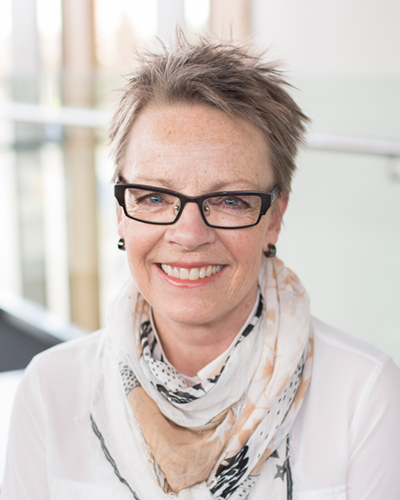 Carol holds a faculty position in educational development at the Univeristy of Calgary. She has taught for 13 years in women's studies, sociology, and management programs at a number of universities, worked in women's reproductive and sexual health in the Calgary community, and holds a PhD in sociology. Her educational development interests and activities include graduate student teaching development, Instructional Skills and Facilitator Development Workshop programming, collaborative research on the flipped classroom, peer observation of teaching programs, the internaitonalization of the univeristy, and diversity and inclusion in teaching and learning.
---
12:15pm-1:00pm LUNCH (Included)
---
1:15pm-2:15pm
Session Title:
Joining Scholarly Conversations: Moving From Student to Published Author
Speaker: Dr. Michelle K. McGinn, Brock University
Description of session:
Writing for publication involves joining a scholarly conversation with other authors and with potential readers. Scholarly conversations require authors to cite or quote other authors appropriately and effectively. At the same time, authors must take ownership of their own ideas and develop a coherent writing voice. There are differing expectations for course papers, theses, conference presentations, and publishable articles. This interactive workshop will focus on hands-on activities and evidenced-based strategies to enhance your writing. To take full advantage of the session, you are encouraged to bring your conference paper or some other writing that you wish to rework into a publishable paper.
Bio: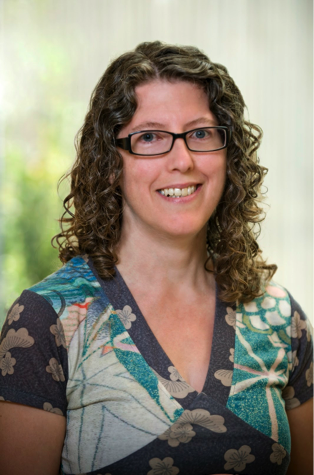 Dr. Michelle K. McGinn is Professor and Associate Dean of Research and International Initiatives in the Faculty of Education at Brock University. Her research and teaching interests focus on higher education, research ethics, mentorship, graduate student development, research teams, and researcher identity. She began writing and publishing academic work as a graduate student and regularly writes with graduate students. A commitment to continual development as writers and an appreciation for writing as a social practice inform her approach to co-facilitating annual academic writing retreats and an interdisciplinary graduate course on scholarly writing and publishing.
---
2:15pm-2:45pm
Session Title:
A Conversation with a Journal Editor
Speaker: Dr. Michelle Pidgeon, Simon Fraser University
Description of session:
The publication process is often challenging for graduate students. Students are sometimes unclear on what the process entails and what is required in order to successfully achieve the publication of a manuscript. Yet, publishing refereed journal articles continues to be essential to success in the academy. The purpose of this session is to clarify components of the publication process. Dr. Pidgeon will review the types of papers that the Canadian Journal of Higher Education (CJHE) and other outlets publish and will also discuss the general submission protocols. Additionally, she will provide some insight into the journal decision-making process, including the role of the peer review process and the editorial board.
Bio: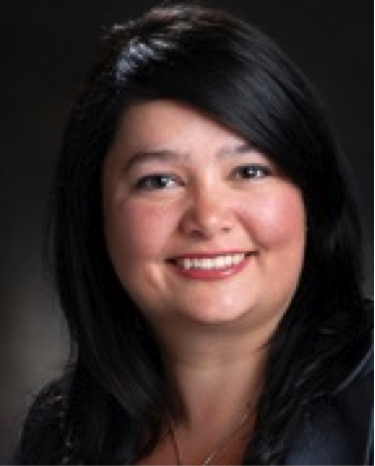 Dr. Michelle Pidgeon is an Associate Professor in the Faculty of Education at Simon Fraser University. Her current research agenda focuses on the areas of higher education and Indigenity. In particular, her interests lie in the intersections between student affairs and services, recruitment and retention, Indigenous peoples, and student success in post-secondary education. Dr. Pidgeon has published several book chapters and refereed journal articles. Her refereed articles have been published in various venues including The Journal of American Indian Education, the Canadian Journal of Higher Education, The Canadian Journal of Education, The Journal of College Student Retention: Research, Theory & Practice, The Journal of Youth & Society, The Journal of the Australian and New Zealand Student Services Association, and The Canadian Journal of Native Education. She is currently the Editor of The Canadian Journal of Higher Education and is also an Editorial Board Member of The Alberta Journal of Education. Previously, she served as Co-Editor of the Canadian Journal of Native Education.
---
2:45pm-3:00pm COFFEE BREAK
---
3:00pm- 4:00pm
Session Title:
Crafting a Research Agenda
Speaker: Dr. George Veletsianos, Royal Roads University
Description of session:
In this session, participants will investigate the significance of developing a research agenda and its role in professional development. Participants will explore how to craft and refine their own research agendas. Participants are invited to bring their research agendas (or statements of research interests) to share/critique. Participants who are interested in their research agendas (or statements of research interests) to be used in the session for the various activities planned are invited to email them to Dr. Veletsianos at least 7 days prior to the event.
Bio: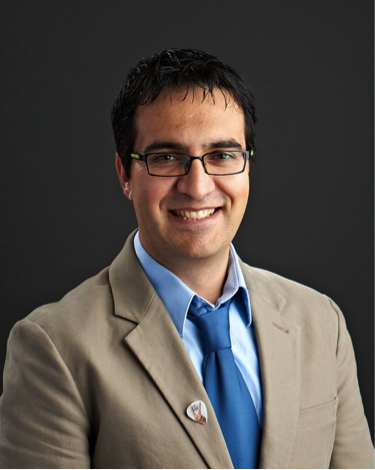 I hold a Canada Research Chair in Innovative Learning and Technology and I am an Associate Professor at Royal Roads University. I am also a former Fulbright scholar and early-career fellow of the Network of Excellence in Technology Enhanced Learning, a European Union Initiative. My research has been dedicated to understanding the practices and experiences of learners, educators, and scholars in emerging digital environments. I study online social networks, open scholarship/education, and emerging technologies.
I have been designing, developing, and studying digital learning environments since 2004. Since then I authored one book and edited three open access books on the topic: Social Media in Academia: Networked Scholars (Routledge, 2016), Online learning: Emerging Technologies and Emerging Practices (Athabasca University Press, in press), Emerging Technologies in Distance Education (Athabasca University Press, 2010), and Learner Experiences in MOOCs and Open Online Learning (Hybrid Pedagogy, 2013). The latter book is an collection of essays written by students, each reflecting on their experiences with open learning. Individually and collaboratively, I have published more than 50 peer-reviewed manuscripts and book chapters and given more than 100 talks at conferences and events worldwide. My research has been funded by the Canada Research Chairs Program, the U.S. National Science Foundation, the European Union, National Geographic, and the Swedish Knowledge Foundation.
---
Thank you to all those who provided financial support for this preconference!


The Canadian Committee of Graduate Students in Education



Organizer of CSSHE/CCGSE 2016 Pre-conference