Description
Certified Scrum Product Owner - Scrum Alliance
Knowledge21's CSPO class provides the official Scrum Alliance content, plus present-day additional topics. These include Lean Startup concepts such as product metrics and building products in MVPs .
Our classes are dynamic, engaging and based on real examples. We do prefer group discussions and a lot of interactions over a slide based lecture.
Learn how to work as a Product Owner. Real life scenarios, group discussions and group assignments will help you learn how to write effective User Stories, how to prioritize your Product Backlog, how to calculate Return on Investment and how to maximize value delivered to your customers.
This is an in-person, two day (16 hour) CSPO course taught by a Certified Scrum Trainer with extensive experience as a Product Owner. You will be eligible for 16 Scrum Education Units (SEUs) upon successful completion of this course.
Trainer: Marcos Garrido CST/CEC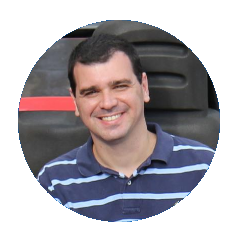 Contact information
sales@k21.com.br