CSPA @Venture S14: How Agriculture Tech are driving funding and innovation?

Wednesday, October 25, 2017 from 6:00 PM to 9:00 PM (PDT)
Event Details
CSPA @Venture Series 14:
How Agriculture Tech are driving funding and innovation?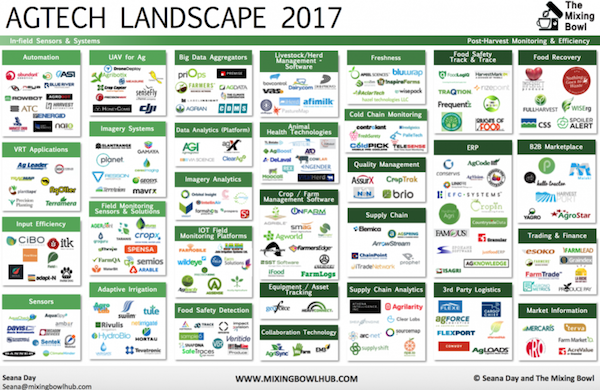 Join us for an engaging and inspiring evening of AgTech event! Agricultural tech startups have raised a significant amount of capital in the last five years. Using robotics and machine learning to solve problems in agriculture has been gaining amazing momentum since 2014, and 2017 has been the strongest quarter of funding.
Our expert AgTech speakers and panelists will discuss the changes, challenges, and opportunities taking places in AgTech investing and innovation. Come out to meet Silicon Valley AgTech entrepreneurs and investors and get to learn some of the AgTech innovations on the main trends!
MC: Livia Bartlau 
Moderator: Bess Ho
VC Panel:
Diane Ding, Partner at Shenzhen Valley Ventures and Ding Ventures
Han-Sheong, Partner at Basic VC
Karl Uhlig, JD and Angel Investor
Peter Herz, Co-Founder and Managing Director at FS6
Vivian Liu, US Fund Associate at PreAngel 创投
Livia Bartlau, Chief Operating Officer at Eats365, Inc.
Venue Sponsor: Orrick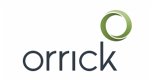 Agenda:
6:00 PM    DEMO & Networking
                  Snacks & drinks will be served
6:45 PM    MC Introduction
6:50 PM    Pitching
7:30 PM    Discussion Panel
8:30 PM    Networking
9:00 PM    Adjourn

Bess Ho, President of CSPA
Bess is a hands-on investor and adviser to early-stage and VC funded startups. She is actively involved in solving critical matters in her portfolio including market product validation, customer development, business model, partnership development, fundraising and M&A activities. She is known to be creative in turning around struggling businesses for profit or exit. She started her career as an both R&D Scientist and Engineer leading to her experience in AI business intelligence and data analytics domains in early internet days. Bess earned her graduate degree in Food Science & Technology from University of California at Davis.
Bess was Executive Director and VP of Speakers at Association of Internet Professional Silicon Valley Chapter, Founder of Silicon Valley Web Builder, Paypal External Counsel, Samsung Mobility Star. Not only Bess received numerous industrial recognitions and special newspaper coverage in business section of major US and China newspapers her advised and invested startup won a long list of awards and honors that results in raising over $60M.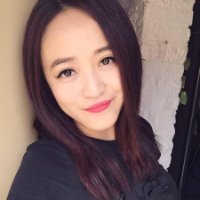 Diane Ding, Founder at Ding Ventures 
Diane Ding is the founder of Ding Ventures, a venture fund that is focused on hardware in the automation space. Ms. Ding is also a partner at Shenzhen Valley Ventures, an accelerator focused on helping hardware startups prepare for their design-for-manufacturing phase. Previously, Ms. Ding was head of admissions and China partner for Founder Institute, a world-leading startup accelerator, and entrepreneur training program. She is also a co-founder of Angelhere, a seed stage incubator and angel investment fund in multiple cities in China.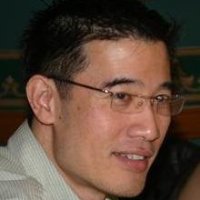 Han-Sheong, Partner at BASIC VC
Han-Sheong Lai (Han) is an angel investor, co-chair of BASIC (Blue Angel Startups & Innovation Club) and a venture partner at UCF Capital, a fund management company of China's UCF Group, focusing on innovative fintech technologies. Most recently Han was the Head of Product at a San Francisco based fintech startup. Prior to that, Han was VP of Product at a SaaS enterprise work collaboration software startup and Director of Product Optimization and Operational Excellence at PayPal, where he first explored data science (natural language processing, machine learning) applications. Earlier in his career Han held operational and business process/performance improvement roles at HSBC, Accenture and was a management consultant at Booz Allen, BearingPoint and Andersen Consulting in the US and Asia. Han is a certified Lean Six Sigma Blackbelt.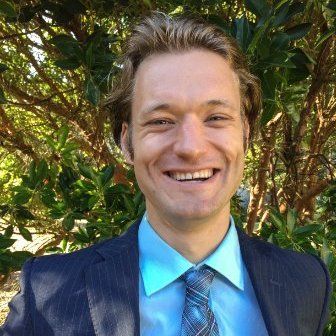 Karl Uhlig, Angel Investor

Diplomat/lawyer/travel explorer and Cafetalero/coffee specialist with a passion for innovative agricultural and a family background in Allan Savory style grazing invests in purpose driven enterprises with triple bottom line and sound team to revitalize our ecosystem 1 series A at a time. 

Peter Herz, Co-Founder and Managing Director at FS6
Peter Herz, Co-founder & Managing Director, is a serial entrepreneur, board member and advisor to early stage companies.  He was forced to confront his relationship to food due to a set of chronic medical conditions.  By turning his attention to food and agriculture he was able to address these conditions without medication, and is now committed to addressing the root causes for poor health that lie within the current food system.  He previously served as CEO of irisnote, a SaaS based application provider for scientists to manage their research, interim President of the biological simulation company Entelos, and founding CEO of 3ware, a revolutionary data storage company sold to AMCC.  Prior to co-founding 3ware, Peter ran North American Consulting for Synopsys and managed customer engineering for Siemens Semiconductor's (now Infineon Technologies AG) North American embedded control business.  He has broad international experience including a startup in Munich, Germany and managing sales and partnerships in both Europe and Asia.  Peter also serves as a member of the board of directors of Kendall Investments, a private equity fund-of-funds company and previously IPextreme, Inc., a semiconductor intellectual property company.  He holds a B.S. in Electrical Engineering and Mathematics from Carnegie Mellon University and completed A-levels at Eastbourne College, Sussex, United Kingdom.  

John Selep, Board Director of Sacramento Angels
John has been bringing new technologies to market for nearly three decades, as a hands-on practitioner, executive, early-stage investor and business consultant. Through extensive experiences with global technology firms as well as startups, John has built a deep understanding of the product development and go-to-market processes, and a keen perspective on what differentiates a winning strategy.

Vivian Liu, US Fund Associate at PreAngel 创投

Vivian Liu is the Fund Associate of PreAngel and owner of her personal fund Kross Fund. As a Fund Associate, she managed the PreAngel Evotech accelerator, teaching and coaching design thinking processes as applied to early stage entrepreneurship under the mentorship of the Managing Partner and in collaboration with other Associates. She dealt with source seed round companies, read and evaluated applications and pitch decks, conducted interviews with entrepreneurs, analyzed ventures and made investment recommendations, conducted and managed the due diligence and deal closing processes.She also developed thought leadership by synthesizing deal flow data and trends, staying on top of industry news and research, conducting interviews with experts and industry leaders, contributing to the PreAngel Fund Medium Collection, and sharing insights via a professional social media presence.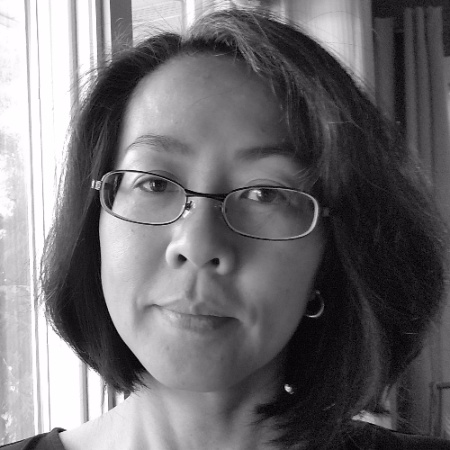 Livia Bartlau, Chief Operating Officer at Eats365, Inc.
Livia is the COO of Eats365, Inc., a food and beverage technology startup, based in Hong Kong, with business throughout Asia and expanding operations in the U.S.  Eats365, Inc. is a self-funded company currently focusing on restaurant solutions to increase efficiency, lower operational costs and increase revenue.
Livia has over 18 years of experience in analysis and consulting and is passionate about improving processes.  Prior to joining Eats365, Inc., Livia has worked in the airline/travel industry at an international airline and global travel management companies on analysis, product management and consulting for large U.S. and global corporations. 
Pitching Founders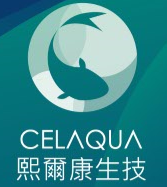 Demo Tables


manage PreAngel Evotech accelerator. Teach and coach design thinking process as applied to early stage entrepreneurship under the mentorship of the Managing Partner and in collaboration with other Associates. 
When & Where

Orrick, Herrington & Sutcliffe
1000 Marsh Rd
Menlo Park, California 94025


Wednesday, October 25, 2017 from 6:00 PM to 9:00 PM (PDT)
Add to my calendar
Organizer
About CSPA

The Chinese Software Professional Association (CSPA) is one of the most prominent and fastest growing Chinese professionals organization in Silicon Valley. CSPA has over 4,400 professionals in its network and nearly 30 years of history in Silicon Valley. CSPA is on the Top 20 Most Influential Chinese organization ranked by The Wharton School of University of Pennsylvania.


CSPA, established in 1988, is a not-for-profit organization dedicated to cultivating education, entrepreneurship and leadership. It is committed to building a Mobile-First and People-First platform where its executives and professionals succeed in this cross-border economy. For more information about the Chinese Software Professional Association, please visit www.cspa.com.
Facebook
https://www.facebook.com/CSPA/
Twitter
https://twitter.com/cspa_announce
Linkedin Group
https://www.linkedin.com/groups/13544403
Linkedin Page
https://www.linkedin.com/showcase/3692549/
Individual Membership
https://CSPA2017Membership.EventBrite.com
Corporate Membership
https://CSPACorporate2017.EventBrite.com