CSI Maine's 2018 High-Performance Building Conference

Thursday, March 15, 2018 from 8:00 AM to 5:30 PM (EDT)
Event Details
CSI Maine's High-Performance Building Conference gathers architects, engineers, contractors, facility managers, distributors, manufacturers and other building construction professionals for a full day of education and networking. In addition to five educational sessions, more than 20 manufacturers will be exhibiting products and available to answer questions on services related to building design and construction. Conference qualifies for 7 AIA Learning Units (6 HSW). Registration: $100, includes breakfas, lunch, snacks and beer/wine tasting. 
PLATINUM PARTNERS: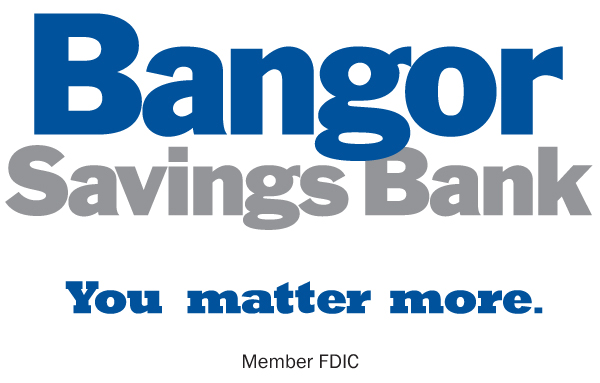 GOLD PARTNERS: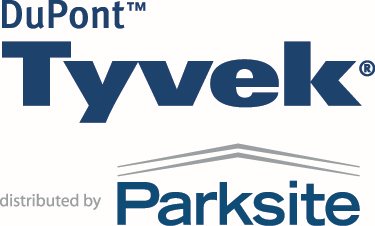 Sessions:

  Chris Mathis S. M. Arch.S, Member - ASHRAE, DL  
President, Mathis Consulting Company (MC2)
Prioritizing the Building Envelope: Why Buildings Matter and the Future of Building Performance 
Building professionals may sometimes forget or not fully understand why what we do is so important. This session explores the connections between building performance and key economic, social and environmental objectives, and how building performance influences critical issues like energy supply and demand, peak power, water consumption and carbon emissions. You'll learn how durable aspects of building performance, particularly envelope performance, contribute to these topics. Chris will share his perspective on key code and regulatory trends in building performance and the residential and commercial codes that shape our industry. He'll also discuss the current envelope requirements of ASHRAE 90.1-2016 and what changes he expects to see to this standard of care for design professionals.
Chris Mathis and his team at MC2 provide a variety of strategic services to private and public sector organizations with interests in buildings and building product performance. Chris focuses on the role of buildings and how they perform, from energy efficiency and code compliance to long-term durability and sustainability. He holds a Master of Science in Architecture Studies from MIT where he focused on energy use in buildings. His research has addressed a variety of building science topics, including insulation testing, fenestration performance and effective building performance policy. Chris is a key member in shaping building performance codes and standards at ASHRAE and at the ICC.
 mathisconsulting.com, @mathisconsult, chris@mathisconsulting.com
++++++++++++++++++++++++++++++++++

  Andrew Dunlap AIA, CDT, LEED AP
Architect, SmithGroupJJR  
Director of the Air Barrier Association of America
"By Others" – The Elusive Subcontractor Responsibility for Transitions

Andrew will review and explore the transition details that can impact a building enclosure from an energy and moisture standpoint. He'll also discuss logical issues and options available to achieve proper details.
As a building enclosure specialist for SmithGroupJJR, Andrew is a go-to expert on exterior building enclosures and thermal analysis (roofing, skylights, curtain walls, windows and waterproofing), including those of historic structures. He analyzes conditions, investigating options for corrective work and develops remediation and construction plans.
Andrew focuses on providing energy-efficient designs, and regularly validates designs for energy code compliance. His work has corrected problems at such architectural and historic gems as the Smithsonian Arts and Industry Building and the Eliel Saarinen-designed Cranbrook Art Museum.
 smithgroupjjr.com, airbarrier.org
 ++++++++++++++++++++++++++++++++++

  Steve Easley
Principal, Steve Easley & Associates
Best Practice Designs Recommendations for High Performance Building Enclosures 
In recent years "green buildings" have been criticized because their energyperformance has not lived up to expectations of their owners. This session focuses on why buildings are unlikely to perform as expected or modeled. Newenergy codes, green codes and green building programs put more emphasis on energy efficiency than ever before but offer little guidance how to get there. Steve will explore the major causes of poor performance and discuss cost-effective solutions.
Steve Easley specializes in solving building science-related problems and educating building industry professionals and their trade partners. He has more than 30 years of industry experience, performing thousands of jobsite quality surveys and presenting building science seminars around the world. Steve's mission is helping professionals build and remodel structures that are durable, energy-efficient, healthy and comfortable to live and work in. The goal is to increase quality of construction, sustainability and performance, while reducing costly mistakes that lead to construction defects. steveeasley.com, steve@steveeasley.com
++++++++++++++++++++++++++++++++++

  Peter Craig FACI, FICRI
Concrete Floor Specialist, Concrete Constructives

  Scott Tarr PE, FACI
Consulting Engineer, President, North S.Tarr Concrete Consulting, P.C.
Moisture in Concrete, How it Affects Flooring and Coverings, and What Can be Done to Correct it
Peter Craig has more than 42 years of experience as a concrete construction and repair specialist. Based in Greene, Maine, he provides consulting and quality assurance services for specialized aspects of concrete construction, maintenance, repair and protection. Peter has served as a concrete expert on more than 400 moisture-related flooring projects nationwide and has been guest speaker at more than 100 technical conferences and meetings over the past 15 years. In 2012, Peter was voted one of the five most influential people in the concrete industry by Concrete Construction Magazine. FloorWorks3.com 
Scott Tarr's expertise in concrete design, evaluation and rehabilitation spans more than 25 years. Based in Dover, New Hampshire, the consulting engineer and president of North S.Tarr Concrete Consulting regularly evaluates floor covering failure, including those caused by excessive moisture vapor emission, high pH, adhesive failure and improper surface preparation. Scott has contributed to more than 50 articles on concrete design, construction and evaluation and presents at seminars and workshops throughout North America and South America. starr@northstarrconcrete.com 
++++++++++++++++++++++++++++++++++

  Brian Neely AIA, NCARB
Partner and Senior Project Manager, Gale Associates, Inc.

Understanding Window Selection

Window-related water infiltration is a leading construction defect and a major cause of litigation. Defects are often related to window selection, detailing, workmanship or installation. When selecting windows, it's important that designers understand the performance grades identified in the North American Fenestration Standard (NAFS), AAMA/WDMA/CSA 101/I.S.2/A440.
The construction industry has several methods of flashing and installing windows. They vary by installation sequence, adjacent cladding types and level of flashing redundancy. When owners allow pricing to drive window selection, the allowance for errors in manufacturing and the installation process are significantly reduced, increasing the potential risk of failures.
Brian Neely is leader in building enclosures for Gale Associates, a 100-person consulting firmthat specializes in the repair, renovation and adaptive reuse of existing buildings, sites and infrastructures. Based in the Boston area, he's a champion for industry education and networking, serving as co-chairperson of the Building Enclosure Council – Boston (2014 to present) and as past vice-president of CSI – northeast region (2011-2014). Brian has extensive knowledge on the complexity of building envelope designs and commissioning.
galeassociates.org, @galeassociatesinc
++++++++++++++++++++++++++++++++++
ABOUT CSI MAINE: CSI Maine is a chapter of the Construction Specifications Institute, a national association of more than 13,000 volunteers, including specifiers, architects, engineers, contractors, facility managers, product representatives, manufacturers and owners who are experts in building construction. CSI's mission is to advance building information management and education of project teams to improve facility performance. It's dedicated to improving the communication of construction information. CSI Maine hosts a building industry conference in the state every two years. Learn more: http://maine.csinet.org
When & Where

Holiday Inn By the Bay
Holiday Inn Portland, Maine
88 Spring St.
Portland, Maine 04101


Thursday, March 15, 2018 from 8:00 AM to 5:30 PM (EDT)
Add to my calendar
Organizer
CSI Maine is a chapter of the national Construction Specifications Institute. The mission of CSI is to advance building information management and education of project teams to improve facility performance. CSI is a national association of more than 13,000 volunteers, including specifiers, architects, engineers, contractors, facility managers, product representatives, manufacturers, owners and others who are experts in building construction and the materials used therein. They are dedicated to improving the communication of construction information. Learn more: http://maine.csinet.org