CSI / ICRI Speed Networking - New Concrete Restoration Technologies @ Speed...
Description

New Concrete Restoration Technologies @ the Speed of Sound!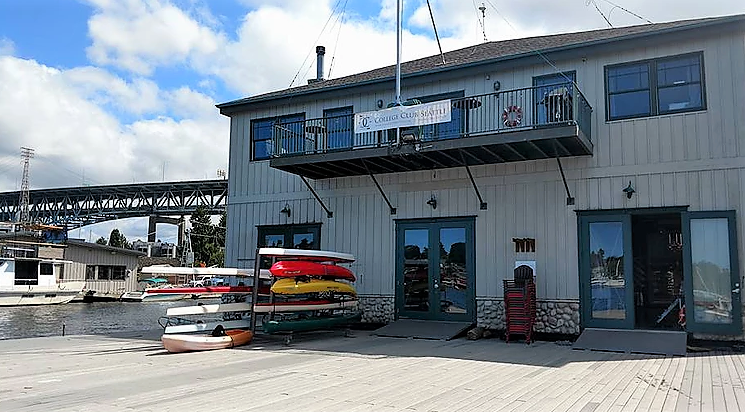 You are invited to attend a joint ICRI / CSI speed networking event at the Lake Union waterfront College Club of Seattle on Thursday, June 27th!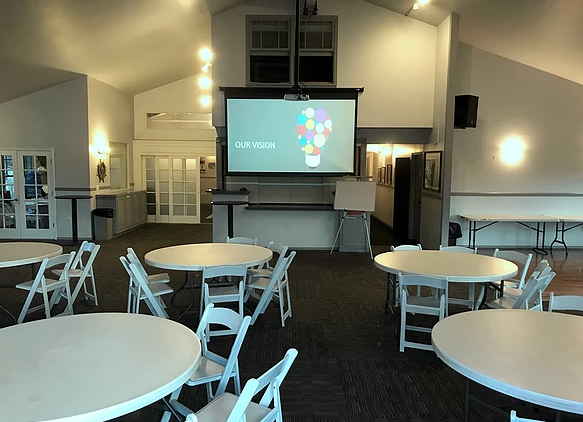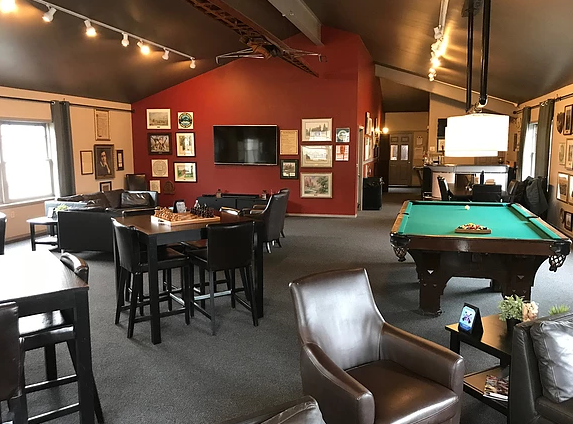 Summary of Events
3:00 - 3:30 Check-in / Networking

3:30 - 5:00 Speed Networking Event

5:00 - 8:00 Social / Happy Hour featuring a catered taco bar dinner & hosted bar (2 tickets per person)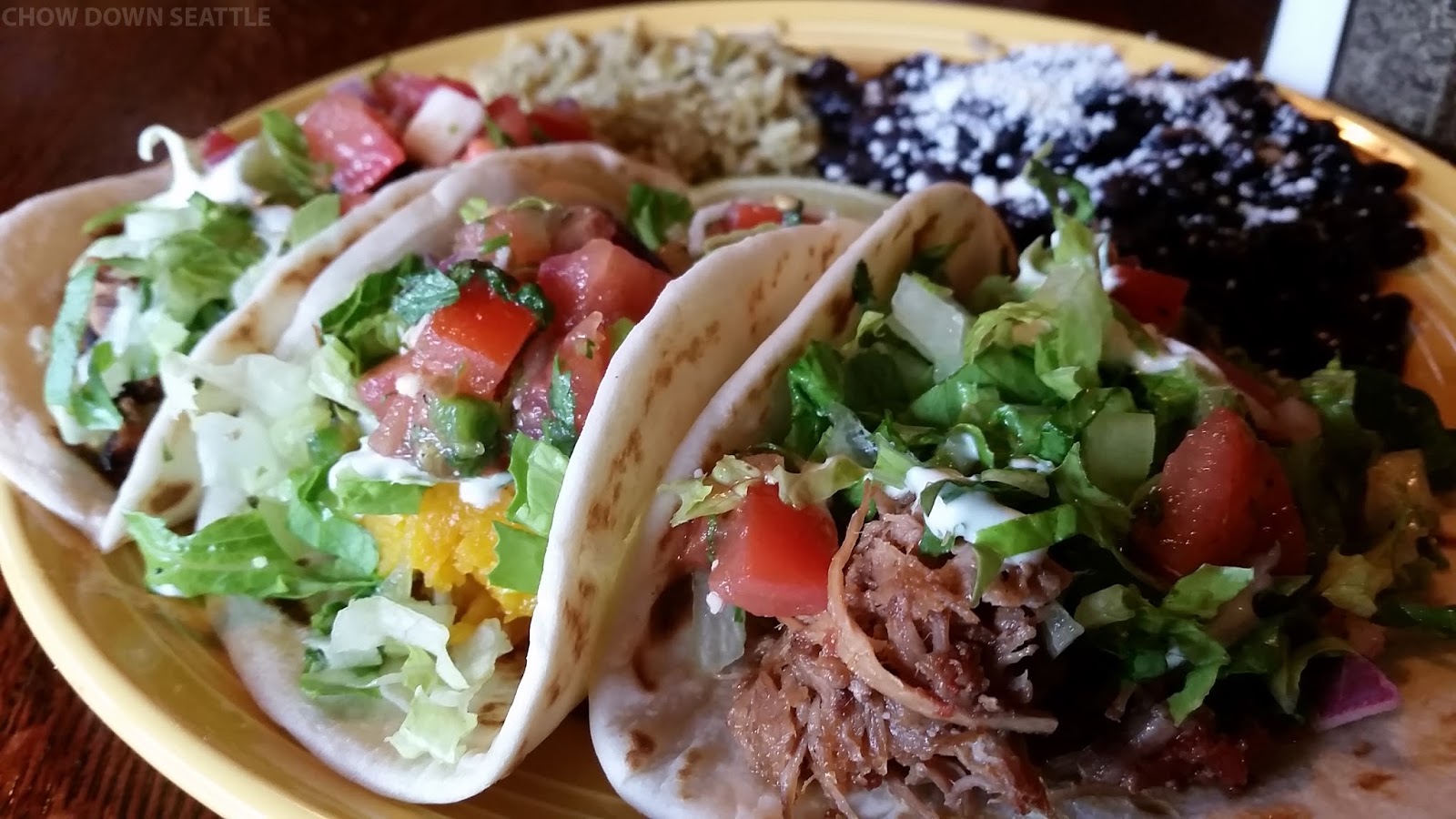 Three Levels of Opportunity:
Speed Networker (Industry Representatives) 15 available @ $250 per table (SOLD OUT)

Executive Sponsors (Local Distributor) 3 available @ $250 (SOLD OUT)

Specifiers / Consultants / Contractors (Decision Makers) 30 seats available (COMPLIMENTARY)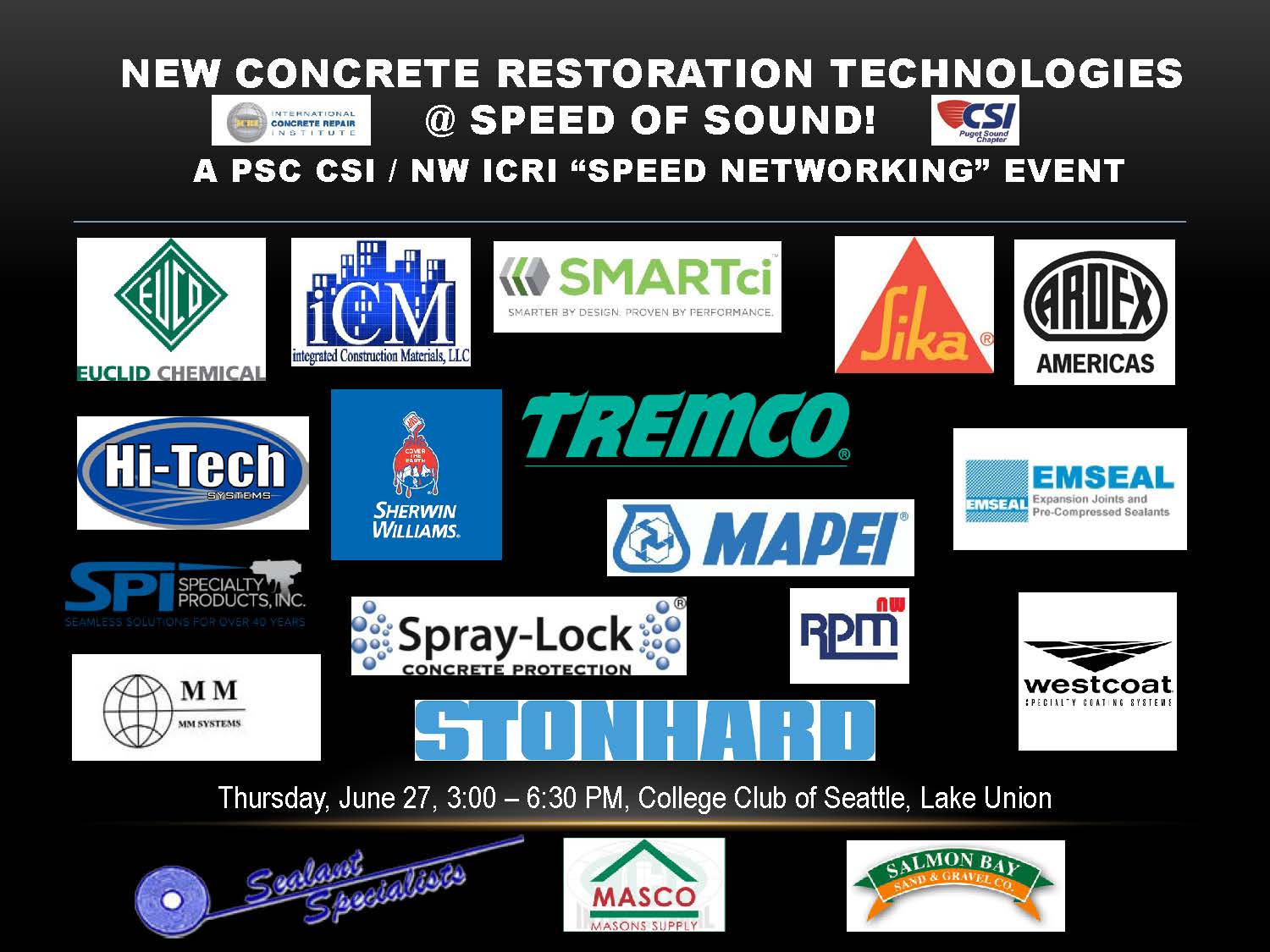 Background on Speed Networking:
Speed networking is designed to accelerate business contacts through facilitated introductions and conversations – at the speed of sound.
A common structure is to rotate all participants in quick succession so that each person gets the chance to engage one on one with as many people as possible. For each rotation, you have a set time – generally 5 minutes each – to introduce yourself and learn more about the other person, making speed networking highly efficient.
Each person has time to deliver their elevator pitch and find out how they can be of service to each other including making introductions to others in their networks. For the busy, time-poor construction professional, making many new connections in as little time as possible is gold!
On discovering a shared interest, you can exchange business cards and set up a future meeting. Or, if the person is not the connection you're looking for, you will quickly move on to the next person with no obligation to hang around or meet later. No time is wasted.
Speed networking is a great way to meet construction professionals outside of your usual circle of influence who are actively seeking new markets or sourcing new suppliers. In other words, they are ready to do business. Once you find a common interest, it might not be too long before a new project or specification is in the works!