CSH 2015 Symposium Registration (Regular Member)

Ends Sunday, May 3, 2015 at 2:00 PM
Event Details
We welcome you to attend the California Society for Histotechnology's 39th Annual Symposium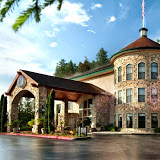 Dates:
May 1-3, 2015
Location:
Hilton Santa Cruz/Scotts Valley
6001 La Madrona Drive
Scotts Valley, CA 95060
831-440-1000 | Directions
The California Society for Histotechnology is dedicated to the concept of continuing education through which you may increase your knowledge and improve your skills. We intend to introduce emerging techniques and provide updates on routine procedures to insure that the professional capacity of our membership will grow. We hope that attending this Symposium/Convention among your peers will encourage you to seek more information in this and related fields, and that you will become a more valued partner in the histotechnology profession.
Workshop dates:
May 1-3, 2015


Workshops:
Click Here for More Details…
FRIDAY, MAY 1

1. Preparing for the HT/HTL (ASCP) Exam

Jennifer MacDonald, HT (ASCP), RT (CSMLS)

2. Eyes on Exposure

Maureen Doran, MS, HTL (ASCP)

3. Applied Chemistry for the Histotechnician

Ada Feldman, MS, HT/HTL (ASCP)    

4. Women's Cancers: A Review of IHC Biomarkers for Breast and Gynecological Tissues

Brenda Karim, BS, MBA
5. Bridging Traditional Pathology with Genomics

Joseph Anderson, MD

6. Predictable Performance in Histology, Is it Predictable

William DeSalvo, BS, HTL (ASCP)

7. Experience Colorful Chromogens

Hui George, PhD

8. IHC Antibody Mystery

Ourhay Mego, BS

9. Validations: What IHC Means to Me

Erin Grimes, HT (ASCP)

10. Principles of in situ Hybridization

Jason A. Ramos, Ph.D.
SATURDAY, MAY 2

11. Creating Collaborative Quality: Implementing Digital Pathology and Improving Histotechnology Process
     
Elizabeth Chlipala, BS, HTL (ASCP) QIHC, William DeSalvo, BS, HTL (ASCP)

12. Grossing in the Histotechnology Lab
     
Min He, MD, HTL (ASCP)

13. Special Stains: Their Chemical Mechanism and Troubleshooting Procedures
     
Jerry Fredenburg, HT (ASCP)

14. Standardizing Special Stains Using Automation

Debbie Cobb, BS, MBA, HT (ASCP)
15. Writing a Quality Plan for the Histology Laboratory
      
Debbie Siena, HT (ASCP) QIHC, Kathleen Dwyer, HT (ASCP)

16. MEMORIAL WORKSHOP: Troubleshooting Your H&E Stain

Ada Feldman, MS, HT/HTL (ASCP)
SUNDAY, MAY 3

17. An Overview of Histotechnology Staining With An Emphasis On The Importance Of Adhering To Standardization Practice
     
Akemi Allison, BS, HT/HTL (ASCP)

18. Histology Production Manager – Production & Quality Metrics; What to Capture, What to Use
     
William DeSalvo, BS, HTL (ASCP)

19. Establishing A Chemical Safety Program for the Histology Laboratory
     
Jerry Fredenburg, HT (ASCP)

20. Protocol Development and Troubleshooting in Research Immunohistochemistry
     
Elizabeth Chlipala, BS, HTL (ASCP) QIHC
------------------------------------------------------------------------------------------------------
Hotel and Room Information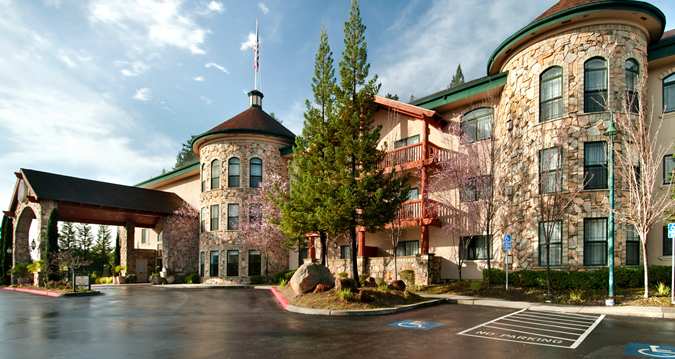 Hilton Santa Cruz/Scotts Valley

Hilton Santa Cruz/Scotts Valley
6001 La Madrona Drive
Scotts Valley, CA 95060
831-440-1000 | Directions

RESERVATIONS REQUIRED BY APRIL 16, 2015

Reserve your room now: http://www.hilton.com/en/hi/groups/personalized/S/SJCSVHF-CSH-20150501/index.jhtml
Group Name: California Society For Histotechnology
Group Code:
Check-in: 01-MAY-2015
Check-out: 03-MAY-2015


------------------------------------------------------------------------------------------------------
Vendor Registration/Information
Dear vendor, we welcome you to participate in our 39th Symposium/Convention. You may register for the event as an exhibiting vendor either online or by mail. More information can be found on the vendor information page.

[Note: If you cannot attend but you'd like a copy of the attendee list (Names and work contact information only), it can be purchased for $100.
Sponsorship Information
Should you be interested in sponsoring a coffee break, sponsoring a workshop, contributing towards a society activity or function during this meeting, please let us know. It would be greatly appreciated by the society and acknowledged in our program.
Please contact Kathy Hardy at 408-963-5462 or kathy.hardy@sbcglobal.net

------------------------------------------------------------------------------------------------------
 FAQs
 
Can I update my registration information?
Yes, please contact Beverly Chandler at ba_chandler@hotmail.com by April 27, 2015. Otherwise, please state your request in-person at the registration desk between 7:00 am - 2:00 pm May 1-3th.
What is the refund policy?
The $35.00 basic registration fee is non-refundable. Refunds are offered for workshops only. Refund requests must be made by April 17, 2015.
Why is online registration pricing more than by-mail registration pricing?
Online registration is offered as a quick and easy alternative to by-mail registration. The slightly increased prices help cover third-party service expenses so that we can continue to offer online registration services to our valued members, vendors, and registrants.
When & Where

Hilton Santa Cruz/Scotts Valley
6001 La Madrona Dr.
Scotts Valley, CA 95060


Ends Sunday, May 3, 2015 at 2:00 PM
Add to my calendar
Organizer
California Society for Histotechnology is a non-profit organization, which has been promoting and encouraging growth in the field of histotechnology for over 42 years. We are dedicated to providing information and interactions which will serve to increase the knowledge and improve the skills of our members and other professionals in the field.