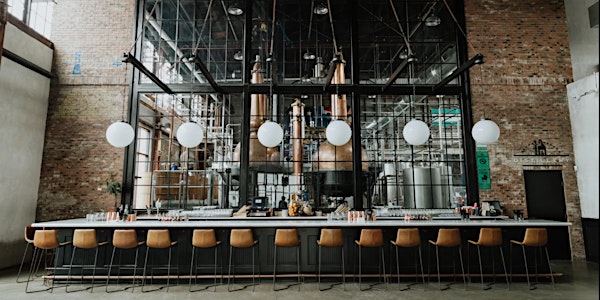 CSA Carolinas, 01/20 Live meet up: IoT & OT Best Practices presented by AWS
Cloud Security Alliance Carolinas Open Meeting @ Great Wagon Road Distilling 01/20: IoT & OT Best Practices present by AWS
About this event
Charlotte Area Cyber Security & Cloud Enthusiasts please join us for the January 2022 Chapter meeting for the Carolinas Cloud Security Alliance. Network with distinguished practitioners and executives from the Charlotte Metro and exchange best practices in a speak easy environment. Lastly learn about the many free resources from CSA including CAIQ, Star Registry and Foundational Training.
January Panel:
Digital transformation of Operational Technology (OT), increasing connectivity to the internet, IT systems, and solution introduces new security risks and challenges that industrial customers must properly manage. Industrial control systems (ICS), an element of OT, encompasses several types of control systems and associated instrumentation used for industrial process control. This convergence of IT and OT systems is creating a mix of technologies that were designed to withstand hostile network environments and ones that were not, which creates risk management difficulties that need to be controlled. Industrial Internet of Things (IIoT) are systems that connect and integrate industrial control systems with enterprise systems and the internet, business processes and analytics and is a key enabler for Smart Manufacturing and Industry 4.0. Join us as we discuss this OT/IT convergence, new security risk, competing priorities, IIoT implementation considerations, and practical ways to get started.
January 20, 2022
5:00 - 5:15, CSA Updates & Resources
5:15-5:30, A few words from our BEVERAGE SPONSOR: TBD
5:30 - 6:30, IoT Panel Discussion with AWS
6:30 pm - post networking
We take planning for the Chapter Events SERIOUSLY. so please make arrangements to arrive on time. CSA Events definitely qualify for CPE and are a worthwhile investment.
*** Practitioners eligible for VIP Discount Code, inquire at csa@csacarolinas.com ***
*** Dinner graciously sponsored by SoftChoice ***
*** Beverages graciously sponsored by TBD ***
*** Panel sponsor: AWS ***
Organizer of CSA Carolinas, 01/20 Live meet up: IoT & OT Best Practices presented by AWS