Description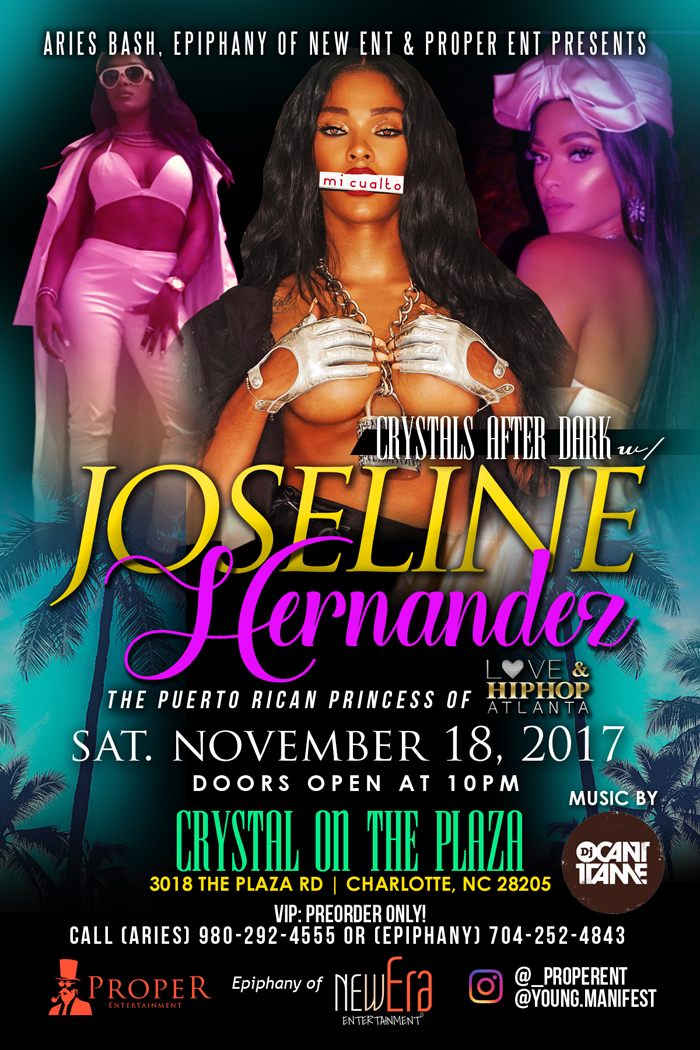 Hernandez was discovered by Grammy Award-winning record producer Stevie J while performing as a stripper at the Onyx Club in Atlanta. In 2012, she became part of the original cast of Love & Hip Hop: Atlanta, appearing as Stevie J's new artist, an aspiring rapper, singer and actress. It is later revealed that the two are romantically and sexually involved, much to the anger of his girlfriend, Mimi Faust. The trio's love triangle became Love & Hip Hop: Atlanta's leading storyline and Hernandez continued as a main cast member for six seasons. It became the highest rated show of the Love & Hip Hop franchise and is one of the highest rating shows on VH1 overall, averaging 3.5 million viewers per episode.
The show's success and notoriety catupulted Hernandez to stardom, leading to appearances at the 2013 AVN Awards, the 2013 BET Hip Hop Awards and the 2015 BET Awards, as well as guest spots on This Is Hot 97, K. Michelle: My Life, The Wendy Williams Show and Hip Hop Squares. She also made several cameo appearances with Stevie in various hip hop and R&B videos, including the music videos for Trey Songz's "Hail Mary", The Game's "I Remember", Ciara's "Body Party" and Faith Evans' "I Deserve It".
During the course of the show, Hernandez released a series of reggaeton and dancehall-influenced singles and music videos, many of which are sung and spoken in Spanish, her native tongue. She performed her songs "Church" and "Stingy with My Kutty Katt" live at Love & Hip Hop: Atlanta's fourth season reunion. She also appeared on Rocko's mixtape Wordplay 2 on the track "Girls Gone Wild" (with Young Dro).
In 2016, Hernandez starred with Stevie in the spin-off show Stevie J & Joseline: Go Hollywood, which premiered to 2.6 million viewers. In 2017, she starred in her own television special, Joseline's Special Delivery, which premiered on VH1 on May 1, 2017 and documented the birth of her child.
Hernandez appeared as a guest co-host on the syndicated talk show The Real from January 23 to 27, 2017, and again from May 1 to 5, 2017.