Description
Before you know it the holiday parties will be upon us! Come learn which crystals you can use to move through the season like a superhero.

Crystals have been used for millenniums to direct energy where it's needed the most. Commonly used in electronics today, they're also very helpful to ground and energize the electromagnetic waves every one of us is made of. This workshop will teach you:
· Which crystals are the most helpful for increasing your energy
· Which crystals will help you to stay grounded
· Which crystals will help protect yourself from negative people and events.
Get a head start on the hectic holiday season and anything it throws at you!
This is a free event but you must register to secure your seat!
ABOUT OUR HOST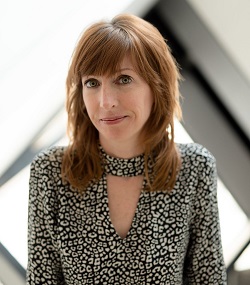 Suzanne has been practicing Reiki for 12 years and is a Usui Reiki master/teacher. Discovering Reiki felt like finding the missing piece of the puzzle in her life and she was instantly attracted to it's ability to quickly clear away negativity, obstacles and pain.

She's been studying meditation for over three decades. While studying Tibetan Buddhism in the 1990s in Vancouver BC she took her bodhisattva vow, to help all people break the cycle of suffering, under the guidance of the honourable Zazep Tulka Rinpoche. Since then she has been helping individuals in her private life achieve this. In 2016, she made the decision to dedicate her professional life to this calling as well.

Suzanne has spent 25 years of her professional life in the television and fashion industries. She experienced the challenges of finding balance, health and peace of mind while working with a constantly changing work schedule in high stress environments. This gave her the opportunity to carve out her own unique spiritual path while remaining fully involved in a modern world.

Suzanne is dedicated to helping you live a life that works towards manifesting the highest good in your life. If you're curious about what Reiki and Mindfulness training can do for you, there's never been a better time than now! The world needs you now more than ever!

www.facebook.com/guerrillaguidetolife/
Instagram: GuerrillaGuideToLife