Description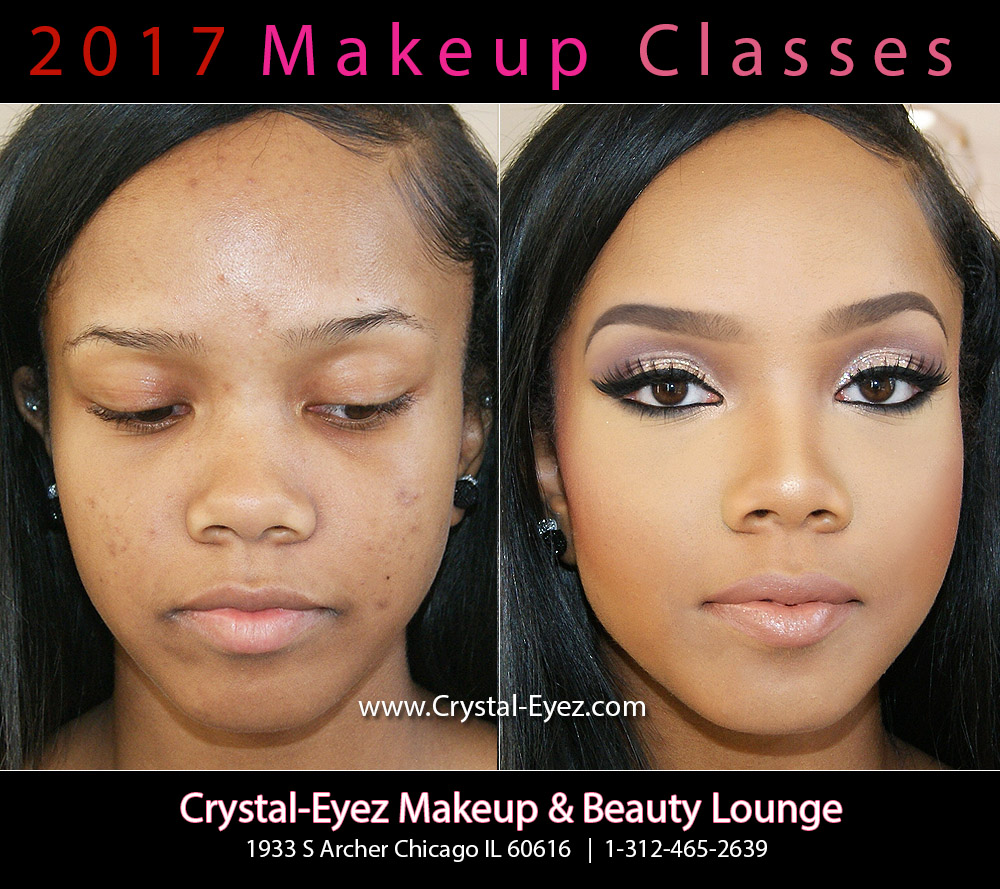 This is a small group step-by-step hands-on makeup application class, where Crystal-Eyez CEO and head makeup artist, Bisi who has worked with celebrities such as K.Michelle, Kelly Price, Kim Coles and more, will teach you how to create flawless long-lasting looks to suit your lifestyle...from the 5 minute every day makeover, to the detailed glam look for special occasions and nights out. You will learn valuable makeup tips and tricks of the trade, various techniques, and the proper way to use your products and tools.
Bonus: ***There'll be a nice surprise waiting for you***
*Refreshments will be provided
Class Limit: Only 10 people
Class Overview
- In the Bag: Review of items in the ideal makeup bag
- Polished in Five: 5 minute makeover for your everyday look
- Day to Diva: Glamming up for special occasions w/ focus on flawless foundation, brows, eyes, and lips!
- Q & A session: Finally get answers to all your makeup questions
- Makeup Shopping: Some of our favorite recommended beauty essentials will be available for purchase.
What to bring: Your Makeup Bag​​
Reserve your spot now...invite your friends too :)
To schedule a one-on-one (or group) private makeup class at your own convenience, please contact us: 1-312-465-2639 || info@Crystal-Eyez.com || www.Crystal-Eyez.com