Description
#CryptoMountainRocks (from 10-12 March)
Every year in March the international Blockchain and Crypto Valley community meets in the Swiss Mountains to ski, talk and party.

CryptoMountain Rocks is a Non-conference that offers participants to really deep dive topics with the shapers and shakers from the industry. Impressions from last year. One of the key features are TALK BATTLES about controversial topics where people from the audience play a key role. Another important element are crypto coders and blockchainers that serve as SNOW CAPTAINS on the slopes of Davos. And from a Switzerland experience point of view one of the key program elements of CryptoMountain Rocks is the ultimate cheese fondue experience on the magic Schatzalp joined by a night sleigh ride to Davos.
This year's content is about token economics in the health care industry and the evolution of digital financial assets and real estate; we will explore how wealth management is impacted by Blockchain, what the ROI of Blockchain on Society is and much more.

For informations how to attend/participate see further below.
Register now, space is limited!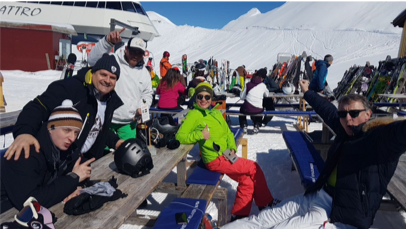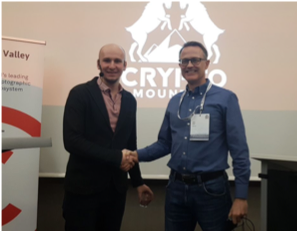 HOW TO ATTEND
---
1. Attending as COMMUNITY MEMBER
As community member you are welcome to join us from Sunday 10 March to Tuesday 12 March for CryptoMountainRocks, either for a single day or for multiple days. The costs are CHF 250 per day or CHF 650 for the full event. The price includes:
Dinner
Afternoon talks
Panel discussions
Talk battles
Refreshments
CryptoMountainRocks T-Shirt
CryptoMountainRocks cap (Full Package only)
CryptoMountainRocks pin