Description
Cryptocurrency & Spirituality Integration Meetup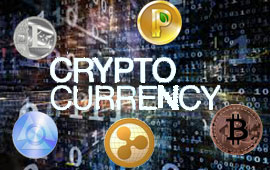 What we'll do:
Every week we deep-dive into an Altcoin with an in-depth Tarot Reading and analysis given by Rev. Valerie Love. Join the fun! Build your Crypto Portfolio most effortlessly with us at this free meeting.

• What to bring:
An open mind. A willingness to take ACTION. A focused resolve on creating FREEDOM and ABUNDANCE for self and others.
• Important to know:
This is a crypto and spirituality meetup. We are 'woo-woo' (spiritual). If you don't like 'woo-woo' this is not the meetup for you (-; We seek spiritual guidance in all areas of our wealth creation and financial lives. Thank you for participating!!!
Contact me once you have registered, so that I save you a seat next to me at the meeting!
TiffanySatchel@gmail.com Call/Text 862 283 8177
Schedule Time with Me - Book Me
Follow My Health & Wealth-ness Journey: MyParadiseContact.com
Follow My Facebook Fanpage: The 11:11 Coach

Follow My Blog: Steemit.com/@tiffanysatchel