Description
【Due to some emergencies, we have decided to postpone the 14 Aug event till further notice. Very sorry about that and stay tuned for more details】
With the growing popularity of cryptocurrency, mobile payments using cryptocurrency could also become a viable option for merchants as there are no such cases at the moment. This presents an array of questions such as 'Will merchants and the general public be willing to accept cryptocurrency as a form of payment' or 'What are the differences between traditional mobile payments as compared to using cryptocurrency mobile payments.
Call out to all blockchain fans and entrepreneurs! Join us on Tuesday 14th August for our next BlockAsia Singapore Meetup to learn more about Cryptocurrency in Mobile Payments!
We at BlockAsia would like to reach out and invite representatives, experts and merchants alike who utilise either traditional mobile payments or mobile cryptocurrency payments to give their insights and further discuss these questions.

The meetup will be hosted by BlockAsia and co-hosted by Huobi Global Elite and BitTemple. Stay tuned for further details!
Agenda:
6:30-6:50 PM: Guest Registration and Networking

6:50-6:55 PM: Opening Remarks and Introduction to BlockAsia by Ken N,
Managing Director of BlockAsia and Huobi Global Elite
6:55-7:55 PM: Keynote Speech
Miss Yue Yin, The Representative of Odyssey and Senior Portfolio Manager of BlockOrigin Capital
Mr. Jeremy Tan, Founder and Chief Executive Officer of Liquid Pay
Mr. Zack Yang, Founder of FOMO Pay
Mr. Gustav Andersson, Customer Service Manager of BullionStar
7:55-8:30 PM: Panel Discussion
8:30-9:00 PM: Networking
Please add our wechat customer service ID: blockasia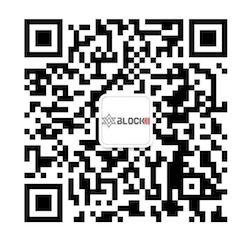 Then you will be invited into our wechat group for the meetup!
Do join our telegram group as well! https://t.me/block_asia