Description
It's a big week in NYC for the Blockchain and the Crypto world. Please join StartupToken to kick off Consensus at an event centered on the all-encompassing Internet of Value.

StartupToken is a Blockchain Accelerator facilitating the emergence of decentralized organizations shaping a new economy.

We will have panel discussions with some key players in the industry from startup founders, Blockchain VC's, Blockchain law experts and those working in the realm of Token generating events. Followed by networking and cocktails.

Hosted by Spacious, who transforms empty space into places where people can thrive. They offer a curated network of extraordinary urban spaces for a mobile and independent workforce to host meetings and work outside of a traditional office environment. https://www.spacious.com/

Agenda:
Panel #1: Blockchain use cases.
Let's understand how a new generation of entrepreneurs are utilizing the power of decentralization and incentivizing a community to be part of their disruptive ventures.
Panel #2: A state of the Blockchain Space
Experts in Blockchain will discuss the state of the industry, regulation, market insights, the future trends and the ICOs disrupting the traditional funding mechanisms.
Speakers Include:

Gabriel Kurman
Representing Blockchain4Humanity, RSK Co-Founder & Economist with an MBA in Capital Markets. Executive Member of the Latin America and Argentina Bitcoin NGOs. More than 10 years of experience in corporate finance, M&A, and private equity. - https://www.rsk.co/



Eddy Travia
Pioneer Investor in blockchain and bitcoin startups since 2013. CEO & Co-founder of London-listed VC, Coinsilium Group Limited (NEX:COIN), venture builder, investor and accelerator of blockchain startups.

Joey Garcia
Fintech/Blockchain Financial Services Partner at ISOLAS LLP, Gibraltar. Leading developments in Gibraltar on digital currency, Blockchain and distributed ledger technology. He is co-chair of Gib government think tank on digital currencies and ranked by chambers for global wide ranking of lawyers in Blockchain.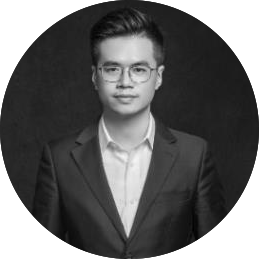 Huo Li
Vice President @Huobi, Mr. Huo is a fintech entrepreneur with a deep understanding of both traditional financial services and cutting-edge blockchain technologies. At Huobi, Mr. Huo is responsible for the management of global commerce and investment of the Huobi Group. He joins Huobi from Merrill Lynch.
Jori Armbruster
CEO of EthicHub and former CEO of Thisa, a popular B2B distribution org in Spain with more than a hundred sales points.
EthicHub is a platform that unilaterally grants access to international financial markets specifically to those who are currently excluded. It connects prospective investors to a wide variety of projects such as small-scale agricultural producers. This lending structure allows for lenders to gain access to a plethora of low-risk projects while significantly reducing costs for borrowers.
www.ethichub.com


Yacine Terai
CEO StartupToken. Nearly 15+ years global experience in Business Growth, Marketing Strategy and managing global startup ventures.Specialized in Token crowdsales for innovative startups in the blockchain, AI and traditional space. - https://startuptoken.com/

Amine Chabbi
CEO of Neoplace; Previously strategy development for Airbus & A380 planes; MBA from INSEAD with advanced masters in Civil Aviation.
NeoPlace is the protocol for Marketplaces on the Blockchain. Interacting with IPFS and Ethereum blockchain, NeoPlace introduces the Proof of State concept where each phase of the transaction is tracked through Smart Contract. Secure transactions, low cost and decentralized, NeoPlace disrupts the global e-commerce market.
www.neoplace.io
Wojciech Kaszycki
CEO and Founder of Mobilum as well as the first electronic purse, fully MiFID compliant multilateral trading facility solutions. Mobilum is the Platform and the Payment Token that directly connects every cryptocurrency with any payment card, regardless of the issuing entity.
www.mobilum.com
Joseph Jang
Joseph Jang is the Chief Strategy Officer for Fantom Foundation and a partner in SL Blockchain Partners based in Korea. He has been an entrepreneur and an executive for over 10 years working in various industries from law, finance, media and blockchain.
www.fantom.foundation

Join our Telegram for news and updates on projects, news and more events happening around the globe: https://t.me/startuptoken
Website : www.startuptoken.com
Please note, due to capacity limits, only those with electronic ticket may attend.
Many thanks, StartupToken