Description
Kuala Lumpur is very fortunate to be selected as one of the few destinations to celebrate the launch of WANCHAIN MAIN NET 2.0 - ETHEREUM CROSS-CHAIN! FIRST TIME EVER IN KUALA LUMPUR - PRESENTING YOU THE FOUNDER OF WANCHAIN - JACK LU!!
Feel free to join us on the 7th of July 2018 in Kuala Lumpur for this amazing event! What could be better than a Saturday outing with Good Food and Good Mood, celebrating with Wanchain and its partners as lunch will be provided! Come and meet us, talk to us and embrace a good networking event!
IN CONJUNCTION WITH THE LAUNCH OF WANCHAIN MAIN NET 2.0 CELEBRATION, A BASKET OF AIRDROPS IN THE FORM OF WANCOIN (WAN), ALLSPARK TOKENS (ASK), TOKENLOAN TOKENS (TL), NEM TOKENS (XEM), LITEX TOKENS (LXT) AND THEIA TOKENS (THA) WILL BE GIVEN AWAY TO EACH AND EVERY SINGLE PARTICIPANT
HURRY UP AND REGISTER AS SEATS ARE LIMITED!!
---
Date: 7th July 2018
Time: 12.30PM - 6.30PM (Lunch is served at 12.30PM)
Location: Mutiara Ballroom, Royale Chulan Damansara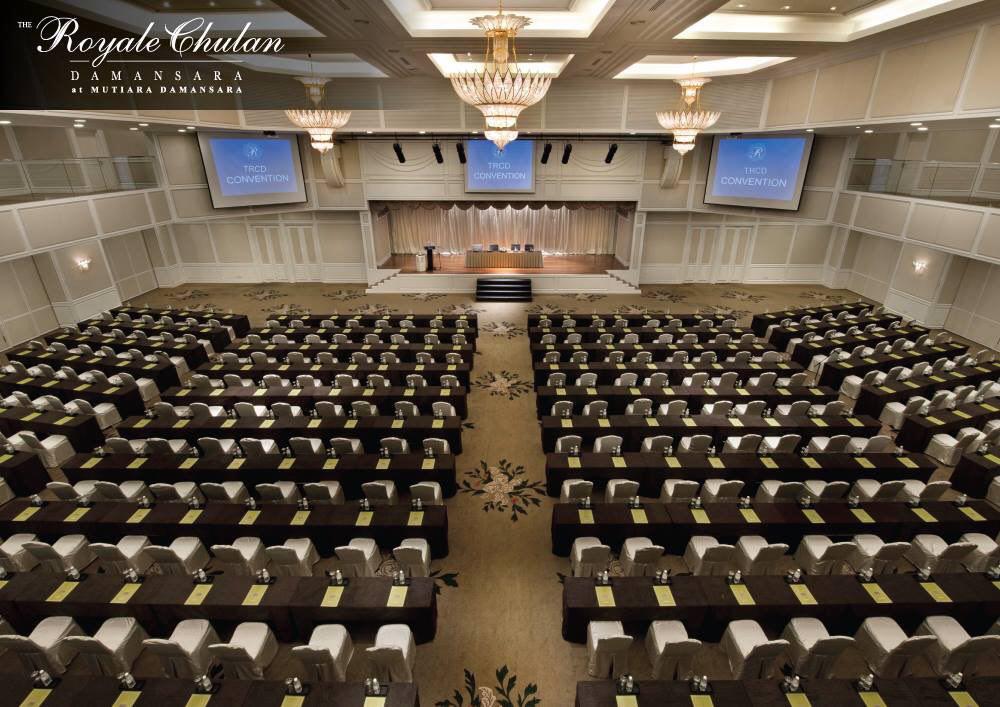 Agenda

1145-1230 : Registration
1230-1330 : Lunch
1330-1400 : Projects Showcases & Networking
1400-1430 : "Opening Speech & Wanchain's Main Net 2.0" by Jack Lu, Founder and CEO of Wanchain
1430-1450 : "THA Cross-Chain Ecological Wallet" by Wanting, Marketing Director of Theia
1450-1510 : "A Bridge To The Decentralized World" by Christopher & Phyrex, Founders of Portal Network
1510-1530 : "A Decentralized Payment Ecosystem for Cryptocurrency" by Leo Wang, CEO of Litex
1530-1550 : "Blockchain Backed Digital Currency Loan Network" by Gary Nee, Partner of TokenLoan
1550-1610 : "How To Build A Trustworthy Trading Environment?" by Curis Wang, CEO of Bitrue
1610-1640 : Tea Break & Networking
1640-1700 : "Creating The New Value For Social Network" by Kevin Cook, CMO of Allspark
1700-1720 : "NEM 2.0 – Catapult" by Jake Lim, BD of NEM Malaysia
1720-1740 : "Why Communities Matter For Cryptocurrency Adoption" by Mark Pui, Advisor of MW Partners
1740-1800 : "Closing Speech & Thank You" by Mark Tan, SEA BD & Community Management of Wanchain
---
Wanchain will be touring along with its global partners and associates. Wanchain will be bringing not just 1.. 2.. or 3 but SEVEN wonders from all walks of life. Wanchain and its partners will be presenting on its respective field. Learn from some of the biggest players in the global cryptocurrency market and these notable speakers (founders and representitives of the said companies listed below - details to be released soon) will be speaking on the latest updates and trends on the current blockchain and cryptocurrency segment via a series of presentations and discussions.
1) Wanchain (WAN)
Wanchain connects and exchanges value between different blockchain ledgers in a distributed manner. It uses the latest cryptographic theories to build a non-proprietary cross-chain protocol and a distributed ledger that records both cross-chain and intra-chain transactions. Any blockchain network, whether a public, private or consortium chain, can integrate with Wanchain to establish connections between different ledgers and perform low cost inter-ledger asset transfers. The Wanchain ledger supports not only smart contracts, but also token exchange privacy protection. Learn more about us at https://wanchain.org/
2) AllSpark (ASK)
An ICO to be built on Wanchain. AllSpark is a public blockchain platform that optimizes the production relationship between content creators, advertisers and social media users. Utilizing transaction privacy protection and Ethereum smart contract features, AllSpark lays the foundation for a new wave of revolutionary content-sharing DApps.On the AllSpark platform, content creators, distributors, and consumers can participate in a revolutionary economy of pure content trading wherein various mechanisms of their choice are established. Thereafter, the free market will determine the content's value and related creators and distributors can see proportionate returns.AllSpark Tokens can be traded among users to settle transactions and fuel smart contract consumption. Learn more about them at https://allsparkchain.com/
3) Portal Network
What is Portal Network? They are the people behind WNS (Wanchain Name Service). Portal Network is a blockchain company dedicated to establish the ultimate cross-blockchain solution by deploying multiple DNS (Domain Name Service) smart contracts. Via Portal Network's unprecedented suite of blockchain-based domain name services, users will be able to access all smart contract supported chains with greater ease and simplicity. Learn more about them at https://www.portal.network/
Build your first decentralized website at: https://web.portal.network/
(Inivte Code: PORTALGO)
4) TokenLoan (TL)
TokenLoan is a decentralized digital assets loan blockchain platform. Borrowers can hold their digital assets while pledging the rights to the TokenLoan smart contract. Borrowers can borrow digital assets from lenders while lenders lend out and receive interests as a digital loan. It is a decentralized, fair and trustful platform aiming to establish a win-win ecosystem in the fast growing digital asset markets. Learn more about them at http://tokenloan.info/

5) Litex (LXT)
LITEX is a completely decentralized payment ecosystem for cryptocurrency. Built on LTXN(LITEX Network), Litex supports instant micropayments with extreme low service charge. LXT firmly believes in the core value of decentralization inherent in cryptocurrency and blockchain technology and think any centralization would significantly impact the crypto-ecosystem's healthy growth in the long run. Read more about them at http://litex.io
6) Bitrue
Bitrue is an engaging cryptocurrency exchange dedicated to provide the most trustworthy digital assets management services in a simple, efficient and secure manner. Bitrue was launched in 2018 and it is a company based in Singapore with a vision in providing both novice and advanced traders a simple, yet highly secured and efficient environment to manage their digital assets. The company consists of a good mix of digital finance enthusiasts, cyber security specialists and blockchain developers where they share the common goal - redefining crypto trading experiences. For more information, please visit https://www.bitrue.com/

7) Theia (THA)
THA will be running an ICO on Wanchain protocol. THA Wallet is not only a tool of asset management, but also an user co-created, co-shared and co-managed eco-platform based on the cross chain technology. Users can choose various DAPPs to be involved in THA's eco-system. More importantly: users can benefit from using THA's Wallet by using any of its functions. Furthermore, 80% of the profit from ICO projects, exchanges, asset managements, etc will be rewarded to THA holders. This is what THA calls "using as mining".
---
Special Guests:
1) NEM (XEM)
A P2P cryptocurrency and blockchain technology that builds on and improves the basic functionality of pioneering cryptocurrencies, delivering a platform for the management of any kind of asset, including currencies, supply chains, notarizations, ownership records. NEM Smart Asset system allows the customization of the use of NEM blockchain with features including domain-like namespaces. Learn more about them at https://nem.io/
2) G1
A premier cryptocurrency community in Malaysia.