Description
***Tickets are sold out but we will be live streaming the event on Youtube! https://m.youtube.com/watch?v=7PuM3bKUcX0

Crypto NYC is thrilled to welcome a man who has been called "one of the most interesting human beings alive today." He is certainly one of the most creative, thoughtful, and diligent. A renowned techno-visionary, entrepreneur, and politician from Argentina, Santiago Siri has given numerous TED talks, appeared at the World Economic Forum in Davos, and published two books. He's an early pioneer in the Bitcoin and blockchain space. His daughter, Roma, is the first world citizen to receive a digital, blockchain-based "proof of existence" birth certificate.
Join us on Thursday, December 14 as we explore the profound implications of the blockchain, a "once in humanity" technology, on politics, business, economics, and our everyday lives. This event will be unlike any other blockchain event you've ever attended: expect a night of storytelling, scheming, and satirizing. Hear Santi's incredible journey from programmer to political activist to politician to blockchain visionary and learn about the quasi-religious origin stories surrounding the pseudonymous Satoshi Nakamoto. Most importantly, learn how the Democracy Earth Foundation and others are leveraging distributed ledger technologies today to make the world a better place.
Proceeds benefit the Democracy Earth Foundation, a registered 501 (c) 3 non-profit.
AGENDA
6:30 PM Doors Open:
Networking & Drinks Reception sponsored by Galvanize. Join us for soft drinks and pizza. Hang out with members of Crypto NYC, Democracy Earth, Galvanize, and the broader blockchain and cryptocurrency community to celebrate the holidays, the launch of Democracy Earth Sovereign, and the launch of Crypto NYC, New York's first crypto-centric co-working space.
6:45 PM - 7:00 PM: Introduction
Benjamin Siegel (Impact Policy Manager, Social Impact @ ConsenSys) will introduce the concept of using blockchain technologies for good and will discuss his work on the ConsenSys Social Impact team and trends in the space.
7:00 PM - 8:00 PM: Keynote
Hear Santiago Siri describe his incredible journey and talk about the work that the Democracy Earth Foundation is doing today (further description above).
8:00 PM - 8:30 PM: Panel & Questions
Our panelists will discuss and answer questions about their vision for how distributed consensus will enable the future of society.
PANELISTS
Santiago Siri
Founder of Democracy Earth Foundation, a Y Combinator backed non-profit building incorruptible digital governance technology; and the Partido de la Red (Peers Party), the first digital political party that ran for elections with candidates committed to people's will online. Partner of Bitex.la, a leading Bitcoin fintech company in Latin America. Published 'Hacktivismo' in 2015 with Random House. Member of the World Economic Forum since 2012. Awarded by MIT Technology Review 35 under 35 leading innovators of Latin America. Co-founded Argentine Game Developers Association.
Benjamin Siegel
Impact Policy Manager, Social Impact @ ConsenSys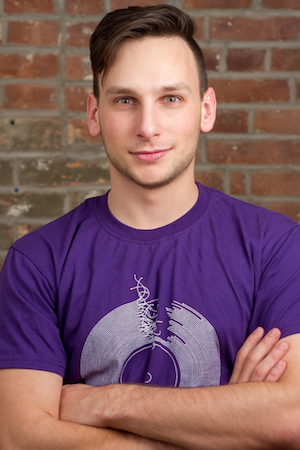 Ben Siegel is the Impact Policy Manager at ConsenSys. After spending time working in the political sphere, Ben became extremely interested in experimental technologies and the potential they had for the impact sector, leading him to ConsenSys, where he co-founded the Social Impact team as well as the broader Blockchain for Social Impact Coalition (BSIC). He is dedicated to bringing blockchain technology more directly into social impact work, and bridging the gap between technologists and humanitarians.
Michael Sena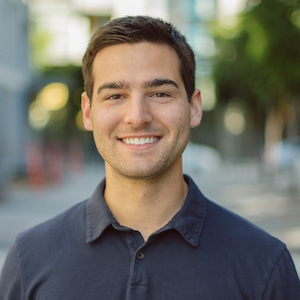 Michael Sena is cofounder and Product Lead at uPort where he is focused on building an interoperable decentralized identity platform on Ethereum.
Lane Rettig (Moderator)
Lane Rettig is the founder of Crypto NYC, a Brooklyn-based, blockchain-focused community, coworking space, and studio. Lane previously cofounded Seratis, a healthcare technology company acquired in 2016. Before embarking on his entrepreneurial journey, Lane worked in quant finance at D. E. Shaw & Co. in New York and Hong Kong, then earned an MBA from the Wharton School of Business and an MA in International Relations from the University of Pennsylvania. Lane believes deeply in the power of blockchain for good.
SPONSOR
Galvanize is a technology incubator and 21st Century school for engineers, entrepreneurs and data scientists. On eight campuses across the U.S., the energy, intellect and ambition of Galvanize students, members and alumni are at the heart of a learning community that promotes belonging, and that celebrates courage and growth. Members include a highly-selective set of first-time entrepreneurs, growing startups, and Fortune 1000 companies all looking to level-up. The faculty and flexible blended-learning platform, combining part-time online education and in-person training, provide the most relevant and in-demand technology skills to anyone with the smarts, drive and grit to re-skill, up-skill and define success on their terms. Galvanize has raised $80 million in venture capital. For more information, check out www.galvanize.com.