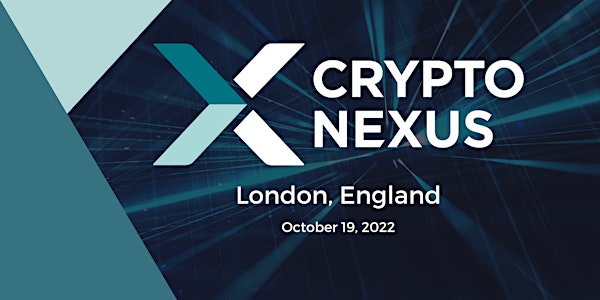 Crypto Nexus: London
Crypto Nexus is a crypto workshop series for financial services and fintech professionals.
About this event
Crypto Nexus workshops help financial services and fintech executives build a better future by helping them:
Understand the power of the blockchain
Be able to navigate the Web3 landscape
Learn how to use crypto tools
Identify new opportunities for their business
The Crypto Nexus curriculum covers:
Blockchain basics: Explaining layer 1 and layer 2
Essential Web3 concepts
Transacting on the blockchain: an introduction to wallets and cryptocurrencies
Security: keeping you & your money safe
Leading DeFi protocols
Blockchain superpowers: the magic of NFTs
How to manage reporting and taxes
Intro to governance, coordination, and DAOs
Visit https://www.fintechnexus.com/cryptonexus/2022/ to learn more.
Interested in learning how Web3 will affect fintechs and financial institutions? Purchase a ticket to Merge by Fintech Nexus happening on October 17-18 to engage directly with industry pioneers responsible for conceptualizing and implementing Web3 integration strategies.
Visit https://www.fintechnexus.com/merge/2022/ to learn more