Description
Be part of Proof of Capital and Naspers Ventures' invite-only event series featuring crypto and blockchain experts from around the world.
For this month's event, we are hosting a conversation with a few of the top & most active investment firms within the Bitcoin & crypto sector. The crypto markets are constantly changing and among the topics we'll be diving into include:
2019 investment trends

Current fundraising dynamics (sectors, geographic, etc)

IEO's and other new token distirbution mechanisms

And many more
Join this conversation with Kartik Talwar general partner of A.Capital Ventures & ETHGlobal, Niraj Pant general partner of Polychain Capital, Banafsheh Fathieh principal, early stage investments lead, of Naspers Ventures, and Chris McCann founding partner of Proof of Capital.
This conversation will be moderated by Edith Yeung, founding partner of Proof of Capital & advisor to 500 Startups.
---

Speaker Bios:
Kartik Talwar
Kartik Talwar is a General Partner of A.Capital Ventures, a venture capital firm founded by Ronny Conway. Previously Kartik was previously at SV Angel where he led crypto investments in MakerDAO, Anchorage, Dfinity, CryptoKitties, Fortmatic, Near Protocol, Tagomi, Coinbase, and many others. He also helped start ETHGlobal which organizes hackathons and is one of the biggest onramp for developers into the Ethereum ecosystem.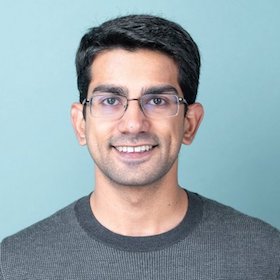 Niraj Pant
Niraj Pant is a General Partner at Polychain Capital, one of the original investment funds to be focused on the crypto sector. Prior to Polychain Niraj was researching cryptocurrencies at the Decentralized Systems Lab at UIUC and served as a campus ambassador for Sequoia Capital.
Banafsheh Fathieh
Banafsheh ("B") Fathieh is the principal and early stage investments lead, at Naspers Ventures, the leading international investment firm. Formerly B was the VP of investments at OVC Partners, a late stage venture growth fund and was also a VP at OTOY, one of the earliest cloud graphics startups focused on the VR sector.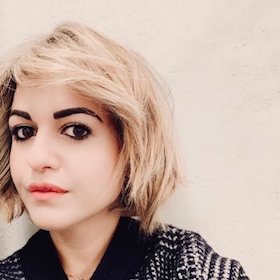 Chris McCann
Chris is a General Partner at Proof of Capital, a blockchain focused VC fund with an emphasis is on real adoption and global distribution. Prior, Chris was the founder and community lead at Greylock Partners who were early investors of Facebook, LinkedIn, Airbnb, Dropbox, Coinbase, among others. Chris also created RelayNode, one of the largest media publications covering the blockchain industry covering Silicon Valley and major tech hubs worldwide.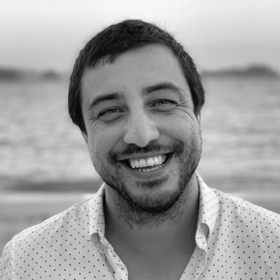 Edith Yeung
Edith is a General Partner at Proof of Capital, Chris is a General Partner at Proof of Capital, a blockchain focused VC fund with an emphasis is on real adoption and global distribution. Prior, Edith is the creator of the China Internet Report and as the China partner at 500 Startups, Edith invested in more than 40 cross-border mobile, AI and blockchain startups including Silk Labs (acquired by Apple), Fleksy (acquired by Pinterest), Human (acquired by Mapbox), AISense, DayDayCook, AppOnBoard, Hooked, Oasis Labs, Stellar, Solana, Cocos-BCX, Palantir, etc. Edith also worked with many Fortune 500 companies including Siebel, AMS, AT&T Wireless and Autodesk.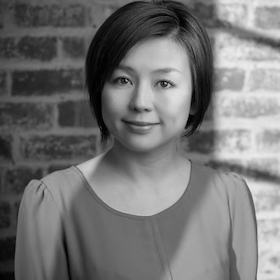 About Proof of Capital
Proof of Capital is a blockchain focused venture capital fund. We believe in building a future which belongs to everyone. We partner with purpose-driven entrepreneurs who are building meaningful companies that will drive large scale societal change. Our emphasis is on real adoption and global distribution with a particular focus on Asia and emerging economies. A few sectors we are particularly interested in are: fintech (payment, remittance, custody, wallet), infrastructure (security, identity), hardware, and the consumer layers of the blockchain ecosystem.


About Naspers Ventures
Naspers Ventures partners with entrepreneurs to build leading technology companies in high-growth markets. We identify companies and founders with high-potential and the ambition to scale globally, the right way. Our goal is to help companies quickly impact the communities where they operate and provide them with tailored support that enables them to be leaders in their chosen markets.