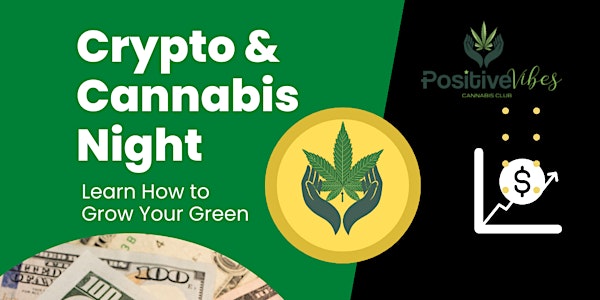 Crypto & Cannabis Night
Learn the best Crypto investment strategies while enjoying the best Cannabis! (PLEASE BRING YOUR LAPTOP)
When and where
Location
Positive Vibes Cannabis Club 83 Rockaway Avenue Brooklyn, NY 11233
About this event
Join us for a night of Positive Vibes and Crypto Education!
We pride ourselves in giving back to the community, and tonight we would like to do so by offering a real opportunity for our members and their guests to take real control over their financial futures.
This lesson will be going over the foundations, a bit of history on money and the mindset required for someone who wants to up the score and reach maximum financial gains. This is an intro to crypto and how people can EFFECTIVELY trade crypto through Binary from any smart device.
We aren't saying you'll become an overnight millionaire, but we are saying that by learning how to invest in crypto correctly, you will have far greater control over your finances, and ultimately your quality of life!
In addition to all of the benefits that come with getting your money right just in time for the holidays, we will also be offering light snacks, raffle prizes, and special sales all night long.
So come out and enjoy some delicious greenery, while learning how to increase the green in your pockets!!