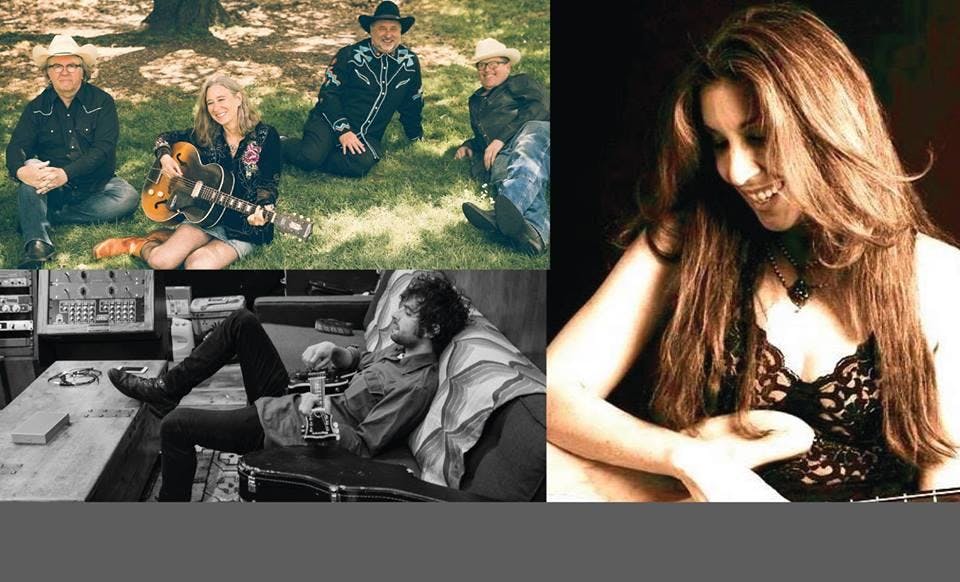 About this Event
A great night of Americana music at the Starry Plough!
KATE BURKART is a San Francisco-based singer/songwriter/bassist. Kate's work is woven with intimacy and sincerity. In a world where music more often shouts than whispers, Kate's songs are distinguished by their subtleties...and her confessional style takes a less tangible route to your consciousness. 
"There's a mystic place I go to when music moves me. It's a dreamlike condition where everything is certain. 'Save me A Seat' from Kate Burkart takes me there. It's a collection of six songs reflecting on the spaces and links between people, their changing experiences and the persistence of memory – and it's superb." FolkWords, UK
Honkytonk revisionists out of Oakland, CRYING TIME plays straight-up country and western music, from Bob Wills to Glen Campbell with whistle stops in between. Their original songs sit pretty in the mix – you'll think you heard these tunes on your daddy's stereo when you were little. Jill Rogers is a singer's singer with a 1974 voice and a story to tell, and Myles Boisen is a hero of juke joint licks on the six string and lap steel guitar. Bay Area music scene veteran Tony Marcus's fiddle weaves through the songs while Tim Rowe on drums and Smilin' Pete Garellick on bass hold down the rhythm with grace, style, and swing. 
"Country singing from Oakland standouts. Real musicians, not just stompers. Jill Rogers is an amazing singer. Just plain beautiful." - KALX Radio
Oakland dwelling musician LEVI THOMAS spent the first half of his twenties in his hometown of Springfield, Missouri as a singer and guitarist in the scuzz-psych outfit, Ghost Dance, releasing one album and extensively touring the Midwest and South. In 2014 he began writing what would later become his debut album, Billie. Conceived partially in Missouri with his eyes on the coast and completed upon arrival in Oakland, Billie is an ode to the timeless American tale of heading west looking for rebirth. Recorded in 2016 by Winston Goertz-Giffen at Santo Studio in Oakland, Billie draws from a lifetime of influences ranging from his Ozarks roots music upbringing to the cosmic troubadours of the early 70s, with a nod to the down tempo neo-psychedelia of the early 90s.