Description
Over that FOMO from missing May's Highbridge Rocks! Community Festival? And then AGAIN when we got rained out on August 12th?
No worries... CRUX is returning to Highbridge Park!



THE CRAG
Tucked up in Washington Heights, this is a great place to escape the busy tourist areas of Central Park while still having the amenities of the city. There's a great range of boulder problems from V0 to V10 or so.


WHAT TO BRING
The best part about bouldering is that you don't need any fancy gear or skills to do it. All you need are climbing shoes. If you're new and don't have shoes yet, some lightweight, tight-fitting sneakers will suffice for the easy climbs. If you have a crash pad, don't fear the subway...use the accessibility door at the station and marvel at all the curious looks you'll be getting. Maybe a fellow climber will give you some beta!
You're welcome to bring your own snacks or food to share. Definitely have plenty of water! But leave all glass and alcholic beverages at home.


WHO CAN ATTEND
New and experienced climbers looking to try their might against these micro-crags are welcome to join. Just make sure someone is spotting you above a crash pad. CRUX bouldering events within NYC are open to LGBTQIA+ climbers and allies, regardless of CRUX membership status.
If you end up having a fantastic time with CRUX, consider becoming a member to gain access to our other programming and social community! For more info, visit http://climbcrux.org/join.
For additional information on our Outdoor Program, please visit http://climbcrux.org/climb#outdoor.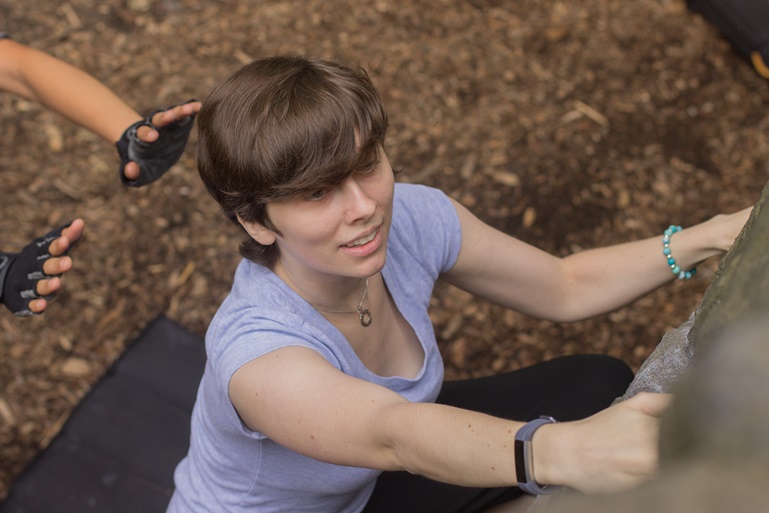 LAND FACTS & HISTORY
Learn how advocacy opens climbing areas for us
https://www.accessfund.org/news-and-events/news/new-nyc-parks-open-to-bouldering
NYC Parks Department
https://www.nycgovparks.org/parks/highbridge-park