Crushing University Applications: Essays and Activity Lists - Geneva
Description
University applications are due in 45 days.You only have one chance to tell the admissions office your story. Do you know what you're going to say?
Often students leave their university application essays to the last minute, or do them as an after-thought to the rest of their application. In reality, these essays are your best chance to stand out from other applicants, and make an impression on an admissions officer who will lobby for your acceptance.
Students must avoid:
Writing a similar essay to anyone else that is applying (think 20'000 others)

Being too personal (don't overshare)

Showing bad judgement

Being over confident
In this event, we will share with you strategies to write essays that will make you stand out from your peers. We will let you know what admissions officers look for when reading personal statements, how to choose the best angle to approach essay questions, how to perfect your personal voice and show you real life examples of standout essays.
In addition, we will give advice on other last minute components of the university admissions process:
Crafting your activity list to stand out

Prompting incredible recommendation letters

Interview preparation
Seats are limited so reserve yours now!
Featured Speaker: Rowan Anders - Dartmouth College, INSEAD: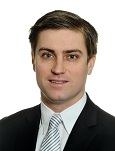 Rowan is a graduate from Ivy League university Dartmouth College where he played NCAA soccer for four years, winning two Ivy League titles and setting four school records while completing a degree in philosophy. After university, Rowan spent several years working in venture capital before completing an MBA at INSEAD, the #1 globally ranked MBA program. Rowan has worked at global management consulting firm BCG and grown a sports data startup through acquisition. Rowan is passionate about the power of international education to broaden students' perspectives and unlock opportunities they never imagined possible. A continuing elite soccer player and avid skier, Rowan heads Crimson's Switzerland operations.
Crimson Education is the world's largest personalised learning company, helping students gain admissions to universities across the globe. With more than 2,300 tutors and mentors located in offices worldwide we have connected more than 20,000 students, entrepreneurs and young professionals with some of the world's brightest young minds. We pride ourselves on securing the very best people for students to work with. These individuals can only join the Crimson family if they are in the top fifth percentile in their area of expertise. So you can rest assured knowing you're working with the finest minds the world has to offer.