Crush Your Sales with a Powerful Referral Pipeline Workshop
Description
This is the no brainer sales blueprint for getting more clients this month. The Build A Powerful Referral Pipeline workshop is the secret to crushing your sales without breaking a sweat!
Customers referred by a friend are 4X more likely to buy than those who were not.
The challenge? Customers SAY they will refer friends to us, but too often don't. Why is it harder than ever to get happy clients to send your company word of mouth referrals? Can we change it and get them to start recommending us to their contacts?
The great news? Margo will show you the insider view of what's transpired in the selling environment in the last few years and exactly what to do to compete and win now.
Built upon Margo's proprietary 5-Step Sales System, "Give Yourself a RAISE", this workshop is for business owners and sales executives who need higher sales without investing in expensive (and ineffective) advertising. You'll learn how to create a referral pipeline AND you'll have your own plan in your hands when you walk out of the workshop.

* Where to find hidden and high profit sales (Hint: referrals from sources you don't realize you have)
* Exactly how to create a pipeline of referrals
* Secrets to networking easily (yes, easily)
* The ONE thing you must do for relationship building
* How to handle objections and close the sale
* Create your own custom Powerful Referral Pipeline Building Plan
* Break into small groups and role play (that's how we change our behavior)
* Q&A session – Ask Margo anything!
You'll also get to practice these new techniques in this in person workshop, so you can use them right away to find more leads and close more sales this month.
In just three hours, you'll have in your hands, your own plan for getting more word-of-mouth business.
Past attendees have seen their sales increase 40% in the first month after the workshop and double within six months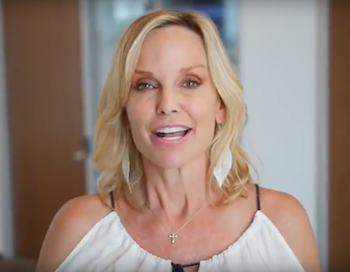 "Margo has a great way of having you sit down and really put some thought into the potential that you already have in your CRM or contact list. She shows you how you can actually increase your business where you stand right now! And she shows you how to reach out to new people. In this workshop today, I figured out exactly how to communicate how my business can help others. If this is what you can accomplish in a couple of hours with Margo in a workshop, imagine what it's like to work with her! I highly recommend that you jump into Margo's next workshop."
Attend the Build a Powerful Referral Pipeline workshop and create a plan you can use right away to crush your sales without breaking a sweat.
Date and Time
Location
Amplify Credit Union - Esperanza Branch
2800 Esperanza Crossing
#Bldg #2
Austin, TX 78758