CRUSH IT! Real Estate Investor, Finance and Tech Expo

Saturday, October 3, 2015 from 8:00 AM to 5:00 PM (PDT)
Event Details
 Join us for our "CRUSH IT Real Estate, Finance & Tech Expo" in Napa Valley!
First-time ever expo held during Harvest Season.
1 Day of JAM-PACKED Quality Education with
 Bay Area Wealth Builders, and then...
 Visit your favorite vineyard.
October 3rd - Embassy Suites Napa Valley
Complimentary Early Bird Breakfast
OVER 300 RSVPs - Reserve Your Seat Today!
DOWNLOAD OUR SCHEDULE: CLICK HERE!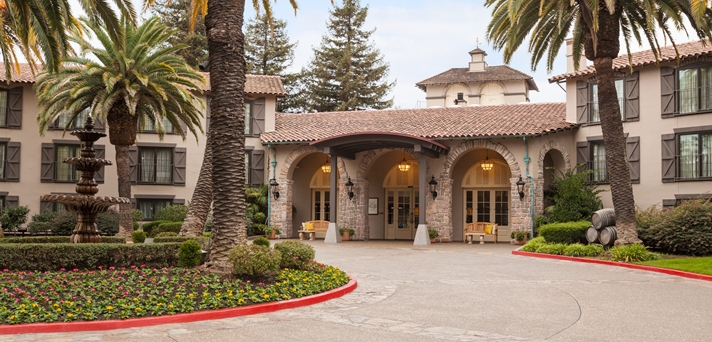 Our NEW ISSUE is Here!
 Learn from the TOP Investors Around the Nation, Plus, Build NEW Connections and Collaborations with Powerful Industry Leaders.
 
Discussions cover a wide range of topics:
Commercial & Residential Real Estate * Private Lending * Raising Capital * Networking Tips to Grow Your Influence * Strategies to Increase ROI * Gain Perspectives on TOP Local & National HOT Markets * Fix & Flips * Buy and Hold + Wholesaling, Notes & More...

We have investors joining us from many states!
Meet Kathy Fettke with
REAL WEALTH NETWORK
 Kathy Shares The Hottest Real Estate Markets Today for Investors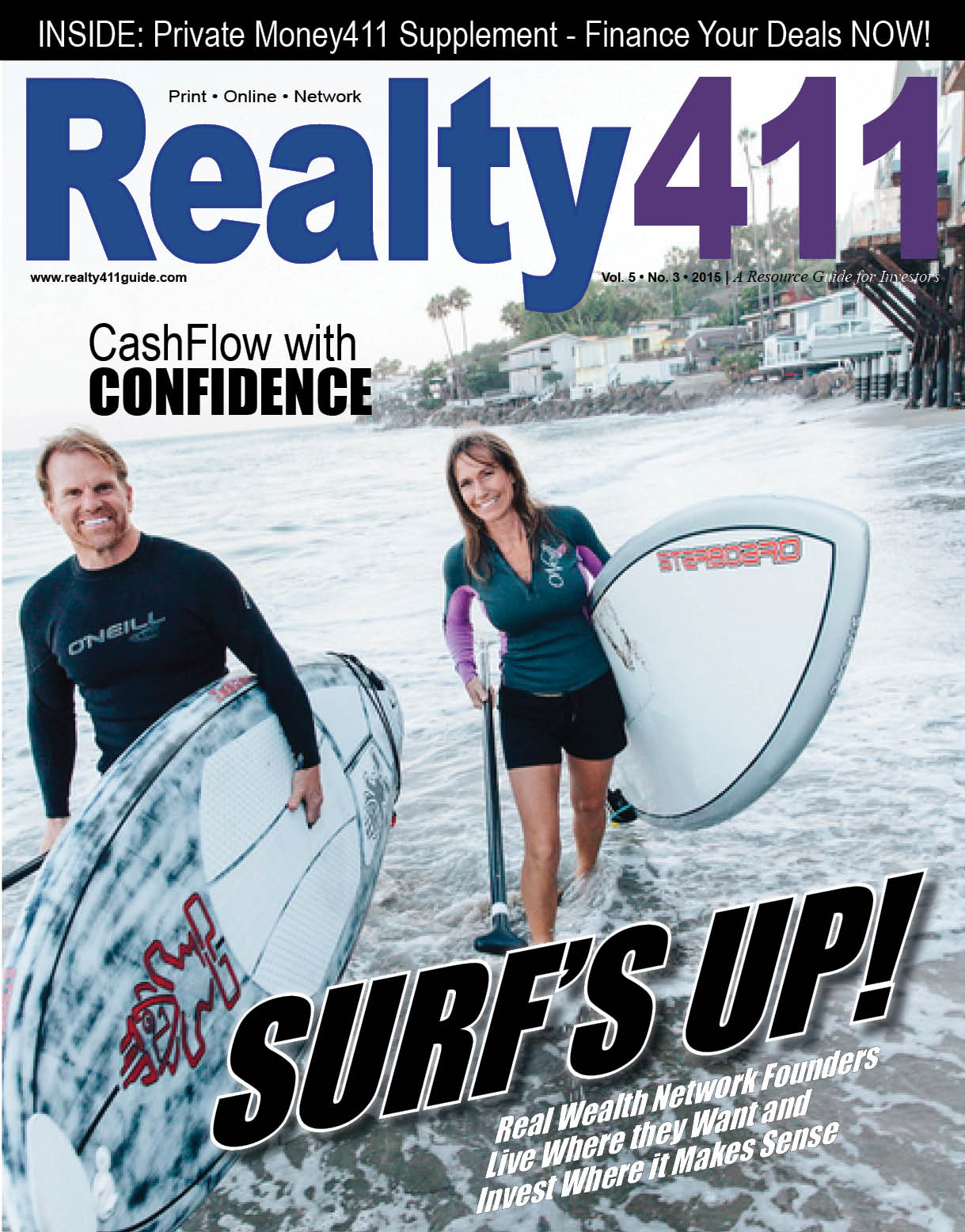 YOUR NET WORTH IS EQUAL TO YOUR NETWORK
We are hosting this event to help increase your contacts
and to further your potential in this industry, so don't miss out!
 UNLEASH THE POWER OF PRIVATE MONEY
Also, Inside Our Publications Discover Finance Leaders

Our advertisers Include:
FirstKey Lending, LLC, Pacific Private Money,
Zinc Financial, B2R Finance and Security National Mortgage
among others who will be present at this expo

Join Us to Learn About These Companies and More!
~~~~~~~~~~~~~~~~~~~~~~~~~~~~~~~~~~~~~~~~~~~~~~~~~

* Plus, enjoy viewing REI Wealth Monthly, our fully-interactive digital publication
developed for Apple enthusiasts by an investor from San Diego, California
* Learn Tips and Strategies on TOP Real Estate Niches:
Fix 'n' Flip, Wholesaling, Crowdfunding, Buy & Hold,
Local & Out-of-State, Private Lending, Commercial & Residential
Meet Powerful Leaders:
HOSTED BY
Michael Morrongiello with
BAY AREA WEALTH BUILDERS

Special Presentation on Self Storage Facilities

with an emphasis on Wine Self Storage with:
Scott Meyers
Bay Area Wealth Builders
Black Belt Investors
Adiel Gorel - ICG
Credit Sense
LBC Capital
CIS -
Construction Inspection Specialist

MARQUES
Successors Data
Pacific Private Money
ALF Training Academy
Equity Trust Company
Growth Equity Group
Real Wealth Network
RealtyMogul.com
The Real Estate Rogue
Rebecca Rice & Associates
uDirect IRA Services, Inc
The Law Offices of Manny Singh
 + MANY MORE TO COME!

Special Thanks to Our Sponsors: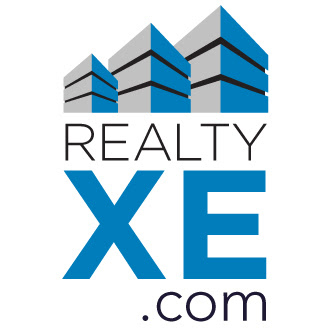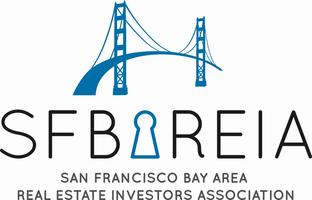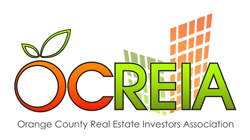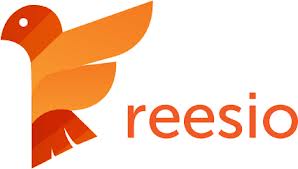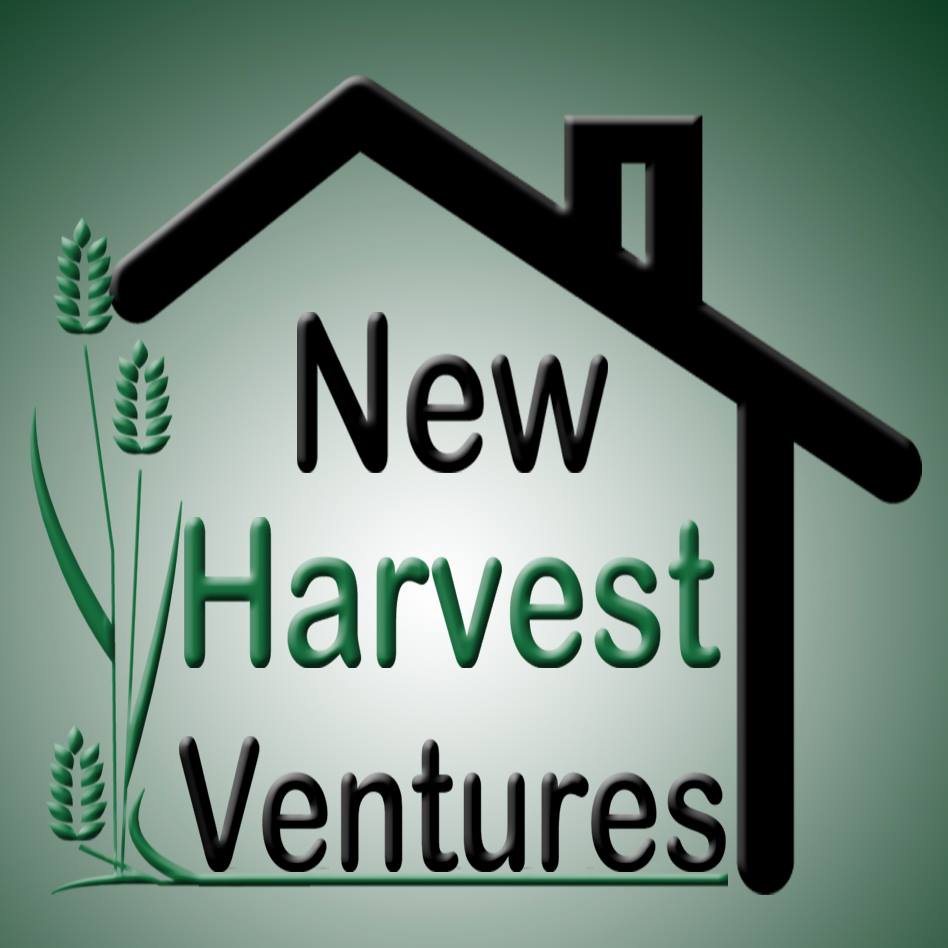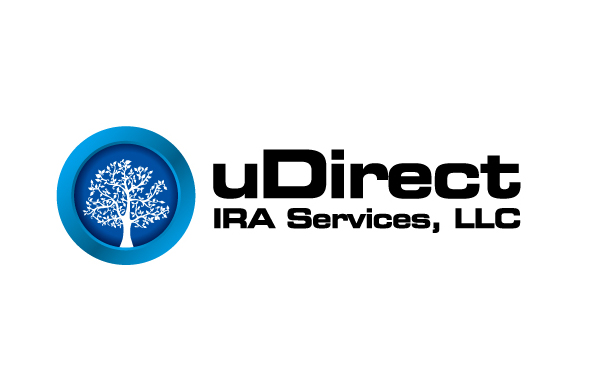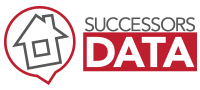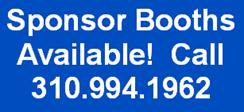 Be sure to get your hands on our new release of Realty411 Magazine, Private Money411 and CashFlow Express by picking up a free copy at one of our events!
ARE YOU A VIP REALTY411 MEMBER YET? IT'S FREE CLICK HERE
No matter what, please mark your calendar so you don't miss out on this fantastic real estate and finance expo. Our goal is to provide fantastic resources to help you learn about real estate or grow as an investor. We know your time is valuable, so we have wonderful books, magazines, and other gifts to give away.
Start the year off right with spectacular networking!!! Build NEW friendships and business collaborations with some of the industry's TOP Leaders.

This is the FIRST Real Estate Expo in Napa Valley that has a Financial and Technology Focus. Plus, guests will discover new resources to FUND deals. Joining us are incredible speakers, sophisticated investors, and VIP Industry Leaders from across the country.

The LATEST in Finance News and Updates
Learn Investor Tips to WIN in Real Estate in 2015

---
Learn Directly from Real Estate Leaders
---
Learn about Investing in SELF STORAGE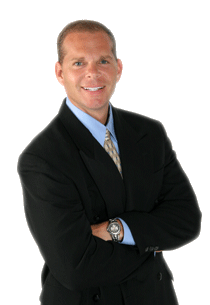 The Authority of Self Storage is HERE!
Discover Self Storage with Scott Meyers!
Special Harvest Bonus:
CRUSH IT with a WINE Self Storage Business!

"I am also the owner and president of Alcatraz Storage® and several other self storage holding companies based in Indianapolis, Indiana and my company focuses solely on buying and selling Self Storage, Facilities.
At the present time, I own and operate Several Facilities throughout the Continental United States and growing. We routinely manage various construction projects at our existing facilities in addition to a few development projects from time to time.
You see I'm a little different than most educators since I actually do what I teach, and I'm having a blast doing both. But it wasn't always this way, you see my Real estate Career began back in 1993 after purchasing a home study course by one of the top "Guru's" in the country on how to invest in real estate with no money down. And I, unlike so many other people who buy courses and then stick them on the shelf, actually watched those tapes and read the manual.
And Guess what........it worked! I bought my first piece of investment real estate for $30,000 with $0 money down!
People constantly ask me why I continue to teach. It's hard for them to understand why a multi-millionaire would take the time to work with those who aren't. My answer is simple, really. As a result of being spared from going bankrupt and having to move in with my mother in law, I now feel that I have an obligation to help others who desire to become real estate millionaires without the hassles of tenants, toilets, or employees by sharing the mistakes I have made, and teaching them the safe, time-tested strategies for locating, evaluating, acquiring, and managing Self Storage Facilities.
Truthfully, I'm just a simple, Mid-Western guy who has been blessed with a beautiful and supportive wife of 10 years, and 3 incredible children who continue to be my greatest cheerleaders in whatever new endeavor their Daddy decides to pursue. When I'm not out building and working on my Self Storage Empire, I enjoy traveling with my family, cycling, and all forms of Motorsports. I'm also extremely committed to the charitable work of my various Missions & Charities which I formed to help people around the world who simply don't have the opportunities available to them that we have in this fine country.
So, there you have it, the real me. Now browse my site and let's see how I can add your name to our Self Storage Millionaire Club...Quickly."

Brett Immel is a Senior Partner and Co-Founder of Growth Equity Group. Brett co-founded the company with Preston Despenas through their shared vision, strong interest and passion for investing in real estate. Together, they have established Growth Equity Group into the premier, nationwide, real estate investment firm it is today by specializing in residential income-producing properties in select U.S. markets for individual investors. Growth Equity Group makes investing in real estate easy by offering inventory, non-recourse financing and management services.
Brett is responsible for driving Growth Equity Group's property acquisition strategy and execution, securing non-recourse financing relationships on all the property assets, and on-site visits to ensure for a suitable real estate investment for all of Growth Equity Group's clients. Throughout his career, Brett has touched on all areas of real estate investment from finance, acquisitions, management and advisory. In addition, Brett is a regular speaker in industry conferences and events, including the REI Expo, Ignite Expo, Money Show, Rich Dad Poor Dad, and he is a frequent contributor for outlets such as NuWire Magazine.
Brett is a nationally recognized real estate investor and attributes this success to a strong foundation in education, and the opportunistic and innovative methods he and Growth Equity Group value. He has more than 12 years of experience and has completed over $100 million in real estate transactions. He continues to work alongside a rapidly growing team at Growth Equity Group to make investing in real estate easy for all its clients.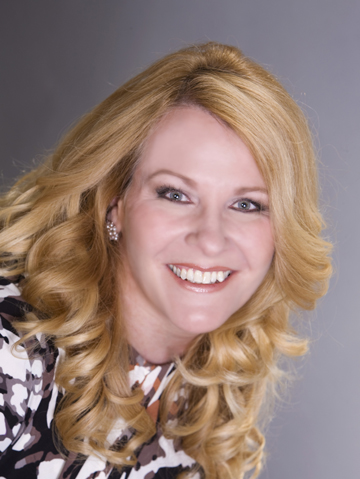 Special IRA Education

 with Kaaren Hall, President
 of uDirect IRA Services
Despite being in the midst of a recession and mortgage market collapse, Kaaren Hall founded and made a resounding success of uDirect IRA Services. The single mom discovered a strategic way to put her 20+ years in mortgage banking, real estate and property management to use. The solution was an untapped market for both her skills and for investors – self-directed IRAs.

Because self-directed IRAs can have a dramatic impact on retirees' quality of life, Hall brings her full passion to educating Americans about the little-known investment vehicle.  She has educated tens-of-thousands of investors and professionals on how to build wealth by taking control of self-directed IRAs.

She says, "Financial literacy is not taught in schools, but our future depends on understanding it. Only about 4% of U.S. investors have a self-directed IRA. Why? Because most investors and many advisors simply aren't aware of it."

Prior to her years at Bank of America, Indymac Bank and Hall's own mortgage brokerage experience, she was an on-air news and traffic reporter and radio host. Now Hall broadcasts how to invest IRAs in real estate, land, startups and more. She takes pleasure in demystifying the subject via webinars, YouTube videos, live events, social media and her free weekly newsletter.   

Through uDirect IRA, she has guided thousands of Americans through the process of diversifying their investments using self-directed IRAs. Learn more about Hall and her thriving company at uDirectIRA.com.

---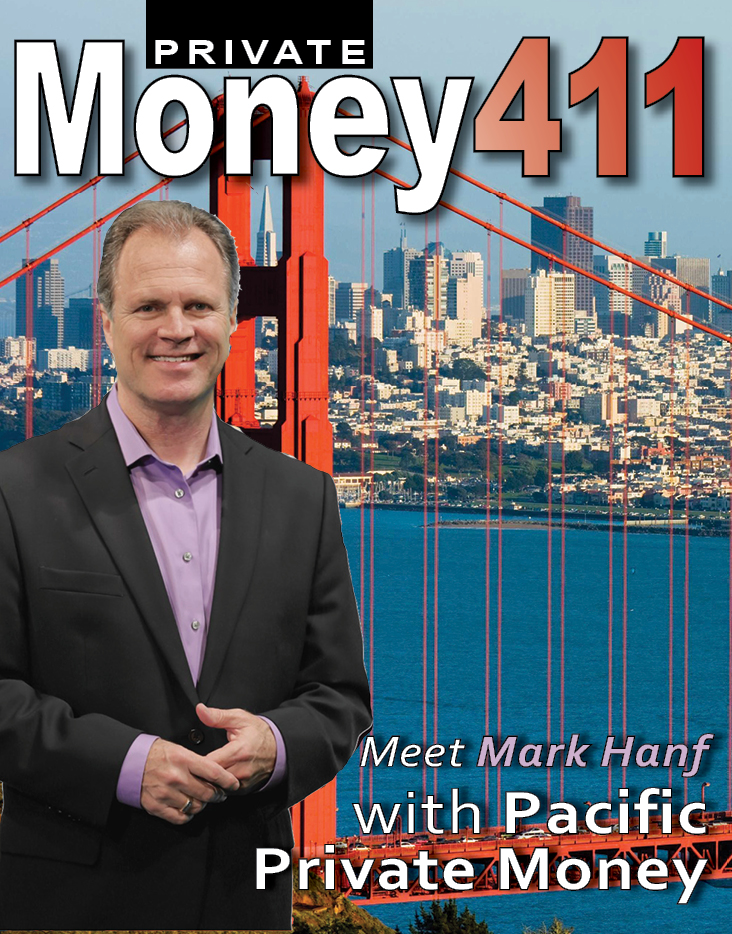 Mark Hanf,
Broker-President
Mark began a career in real estate in 1982.  For over 20 years Mark was responsible for buying, selling, financing and managing residential and commercial real estate for a closely held company in the Bay Area. He earned a degree in Business Administration with a focus in finance and accounting from the prestigious Menlo School of Business Administration. During his career as a real estate principal, he became an expert at using leverage to execute real estate strategies, successfully closing over 100 purchase and refinance loans, ranging from $100,000 to $7,500,000.
Since founding Pacific Private Money in 2008, the company has originated over 750 privately-funded loans totaling over $175 million.  Pacific is among the fastest growing private lenders in California, earning a well-deserved reputation for fast performance, reliability and transparency.
He has lived and worked his entire life in the Bay Area—a second-generation real estate investor—and has long-standing professional relationships and community affiliations. Mark is a licensed real estate broker under the California Dept. of Real Estate, license No. 1811186.  He is a licensed Mortgage Loan Originator, NMLS No. 331091.
---
SPONSORED BY: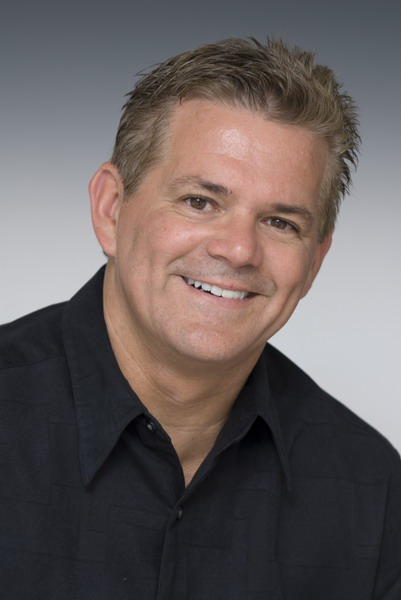 Michael Morrongiello

 "How to Create Cash Flow with Expensive NorCal Properties."
Michael Morrongiello is an active investor who specializes in Real Estate & Real Estate "Paper" investments. Widely known as having one of the most knowledgeable & creative minds in the paper business, Michael started creating paper as a result of his own Real Estate investment activities in the early 1980's. He is very active in the Buy/Sell renovation business of properties here in the SF Bay Area.

Michael is the author of; Paper into Cash – The Convertible Currency-the definitive home study course that assists you in structuring seller financed transactions while creating marketable Notes and The Unity of Real Estate and "paper" – a course book that outlines numerous real world in the marketplace transaction scenarios and solutions where Real Estate and financing techniques involving "paper" can be effectively used.

Michael is also the program director for BAWB- the Bay Area Wealth Builders Association- an educational support group for both the beginning and seasoned real estate investor.
Mary Morrongiello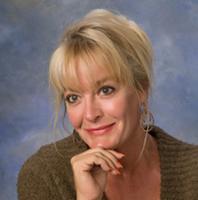 Going ROGUE with Rehab
Having completed 100+ flip renovations and booked with projects through the end of 2015 Mary began flipping properties in California in 1998 after moving to the Wine Country from Tampa Bay, FL.
She went BROKE in the market decline of 2007 when she got stuck with a Million Dollar + wine country rehab. It has taken her 6+ years to recover but she gets up every day and moves forward; As the Life of a Flipper can be filled with rags to riches cycles.
She enjoys teaching both the new and experienced property renovator not only What to do or consider doing but also what NOT to Do!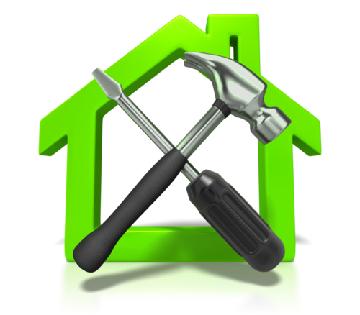 ---
Adiel Gorel - Keynote Speaker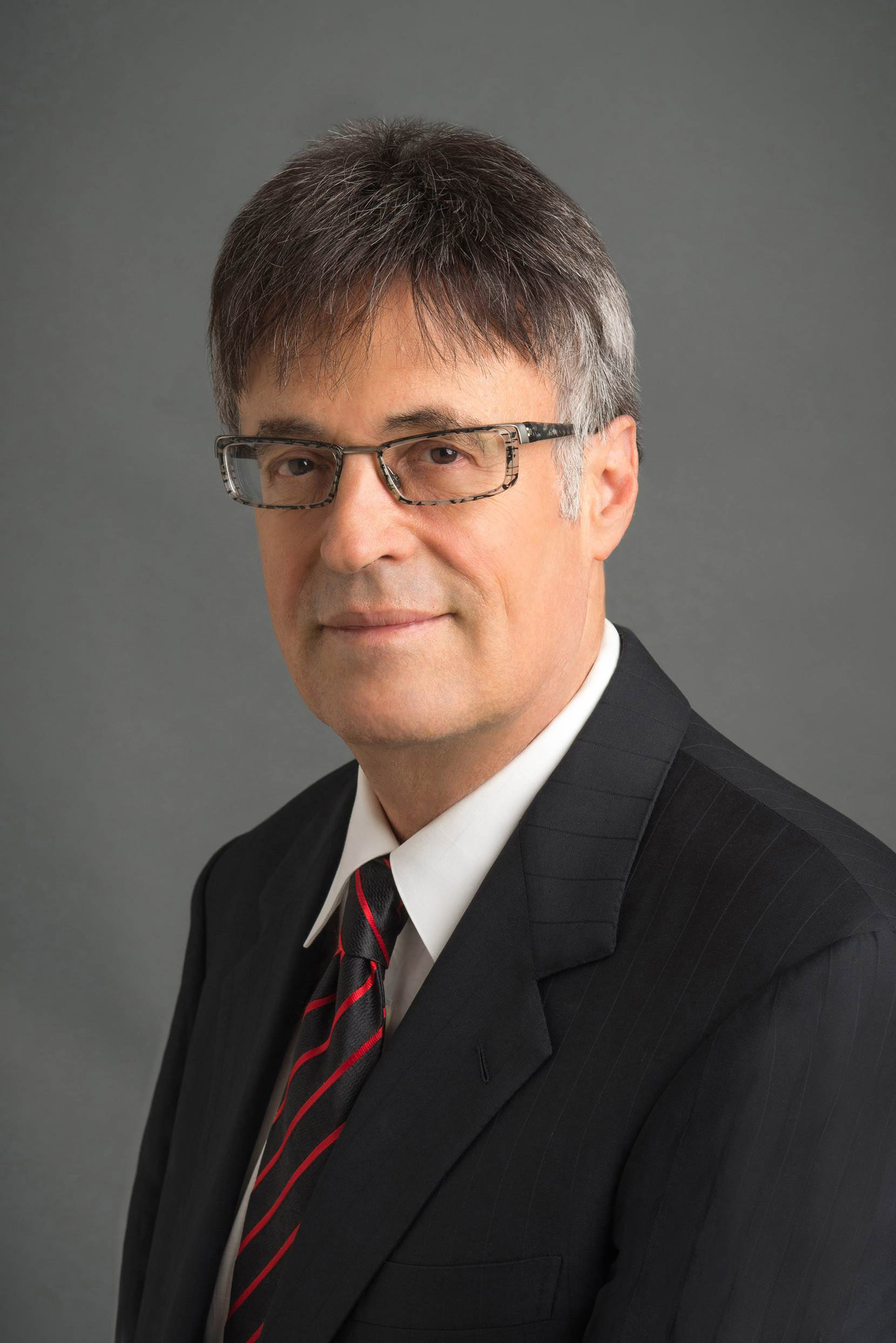 Adiel Gorel is the Founder and CEO of ICG (International Capital Group) Real Estate Investments, a Marin County, California based real estate investment company started in 1987 that assists investors in purchasing properties, and also provides guidance on lending and property management solutions. The firm was started in 1987 and for over 30 years Mr. Gorel has dedicated his life to being "in the trenches" across the country to know first-hand what homes are available in different markets and looking at homes (in person); to ensure that the fit is right for those investors he serves. He also has face-to-face visits across the country with other brokers and affiliates he works with, in negotiating investments for his clients. To date, he has purchased over 8,000 homes for investors and has purchased nearly 600 homes with his partners/affiliates worldwide for his own portfolio. 
Mr. Gorel is also the author of "Remote-Controlled Riches—The Busy Person's Guide to Real Estate Investing." He has been profiled on ABC-TV and CBS-TV network affiliates across the country, featured in the San Francisco Examiner, Fortune Magazine and interviewed on various radio shows on his expertise in real estate investment and other related topics. Prior to working in real estate, he worked in several C-suite positions at Hewlett-Packard, Excel Telecommunications, Marlstone, Lifecare, and Lifewave. He holds a Bachelor of Science in Electrical Engineering from McGill University in Montreal, Quebec, Canada, and a Master of Science from Stanford University in Palo Alto, California. When not traveling to secure a strong financial future for those he serves, Mr. Gorel enjoys time with his family in Marin County.
---
Learn About the Opportunities to Invest and Own
Assisted Living Facilities with Gene Guarino, CFP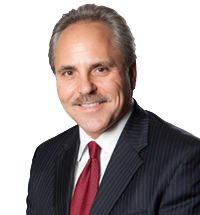 Learn step by step how to turn a SFH into a cash flow machine. How to make $5K $10K or $20,000 per month and how to get TWICE the fair market rent for your property.
This is THE opportunity for the next 20 years in real estate investing.
Come and learn, step by step how to turn a SFH into a Cash Flow Machine. With 77,000,000 baby boomers already here, this is an unstoppable Tsunami of opportunity for you and your portfolio. Here are the facts:
* 10,000 people a DAY are turning 65.
* 4,000 people a DAY are turning 85.
* 70% of those people will need help for an average of 3 ½ years.
Many of them will be living somewhere other than in their own home or apartment. They will be paying someone $3,000, $5,000 or even $10,000 a month to live there during those critical years. It could be you that collects that money or it will be someone else. Either way they will definitely be paying someone and so will you.
In this session you will learn how ONE Assisted Living Care Home can earn you $5K, $10K $20K or more EACH MONTH for the rest of your life. You will also learn how you can get TWICE the fair market rent for your rental home now AND have a long term, hassle free tenant as well.
Meet Author Rebecca Rice and Discover
   her "Living Benefits" Strategy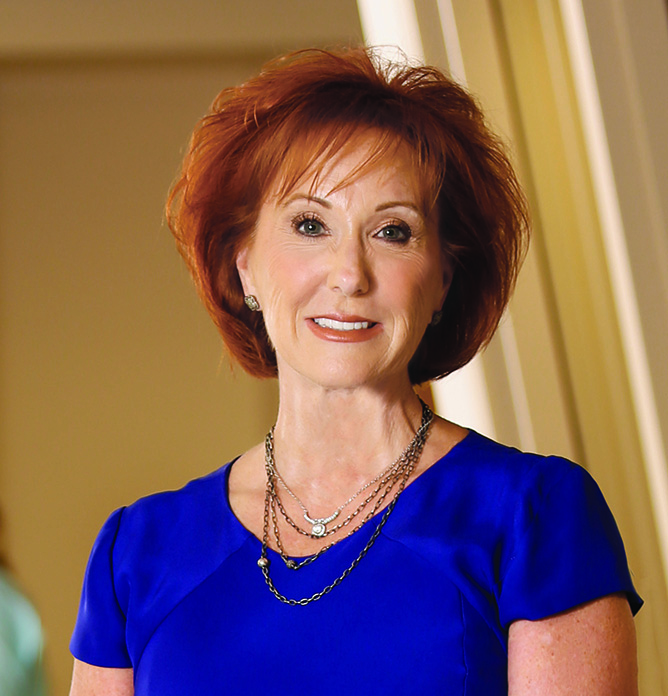 At age 37 Rebecca Rice suddenly became single with three small children. Without any source of income, Rebecca faced food scarcity and homelessness. "I know what it's like to be without," Rebecca said. "I made it my goal to never let that happen again."

She started working—and worked hard! She learned and advanced to the point where she started her own business. Along the way, she kept that passion for financial security for herself and for her clients. "I was drawn to financial services because it's such a concrete, specific way to prepare for the difficulties life throws at you," Rebecca said. For 24 years she read and studied books, journals, newsletters, and the leading trends to best help her clients secure their financial future.

Every client of Rebecca's becomes a friend. She treats them with respect and esteem and shows a relentless determination to make sure they become financially solid. "I found people did everything Wall Street and the best financial minds recommended. Yet most were not truly successful," Rebecca said. "The traditional strategies just don't work as promised for the average person."


In 2003 Rebecca discovered Nelson Nash's book, Be Your Own Banker. She stayed up all night reading it. It just didn't seem possible. So she asked her CPA to read it. He had never heard of the strategy either.

Together they tried to punch holes in the theory behind Nash's book. They ran the numbers. They ran the numbers again. And it worked! When her CPA called and said he wanted to set up four accounts for his family, she knew they were on to an amazing secret. How could she not have known about this incredible wealth-building strategy before now?

The new strategy called for great integrity and sacrifice. She'd need to work three times as hard for the same amount of money. But for her clients, it was a godsend! It was an assured way to build risk-free, tax-deferred wealth and still have access to money for purchases, college expenses, even retirement living. It multiplied the growth of assets, and even helped grow your money as you borrowed and paid for purchases!

Rebecca fully used this "Living Benefits" strategy. She tried it herself and found success. She used it more and more. To date she is fully vested in this strategy and has the comfort, control, and peace that financial security brings. As of 2014, Rebecca has written over 3,000 uniquely designed policies. She's gained certification in the knowledge and application of "Living Benefits" strategies. She's used the "Living Benefits" for herself and her clients in every way possible. She stands as the go-to expert for the "Living Benefits" strategy.
   JIM BEAM
JIM BEAM builds valued long term relationships by combining careful attention to clients' goals with integrity and experience.  He is a trusted leading expert in training others how financial institutions leverage money and how to emulate them. 
Jim earned two degrees in business management and spent the first 25 years of his career managing over $500,000,000 in real estate and major construction projects. This initial experience laid the groundwork to partner with Rebecca Rice of Rebecca Rice & Associates, to serve the financial needs of professionals and small business owners (particularly real estate investors/private lenders) all across the nation.  
They have helped shape the financial future of thousands of clients. Get ready to learn how you too can create an ever increasing, compounding financial environment from which you can leverage your money to go work for you in multiple places at once.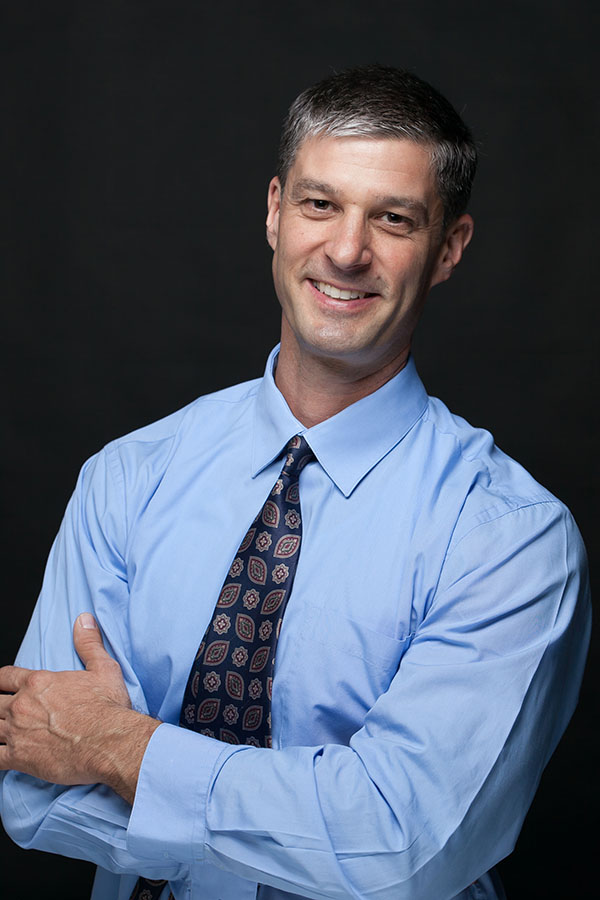 ---
Learn From Sensei Gilliland with
BLACK BELT INVESTORS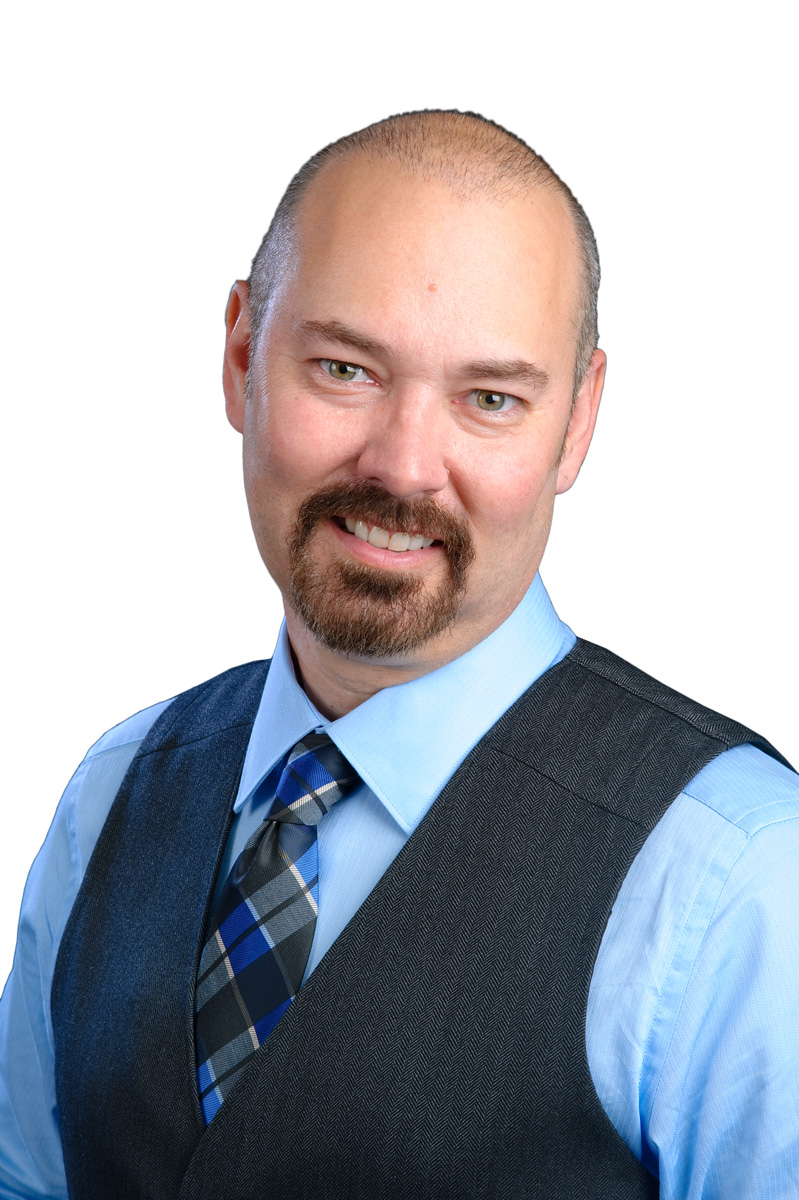 Black Belt Investors' Real Estate Master, Sensei Gilliland, has been honored as the nation's leading real estate expert and business mogul by Real Estate Wealth Magazine, and has now expanded his capacity for granting speaking engagements across the US.

Real estate investors frequently flock thousands of miles for words of wisdom from Sensei. His live training and coaching events are known for being value packed, overflowing with practical, quick to implement tactics, and energizing for both white belt and black belt level real estate investors and business owners.

Any real estate investor seeking to increase their own knowledge with a highly recognized and sought out industry will find Sensei packs a real punch when on the bill.

In a sentence, Sensei's education is - "No fluff, just hard hitting, real tactics investors can put into action effectively, delivered by a real estate master that has proven his mettle over two decades." Come hear one of the most powerful leaders in today's real estate industry.
Confused about Your Credit Score?
Learn Tips on How to Raise Your Score.
Become Educated on the Credit Rating System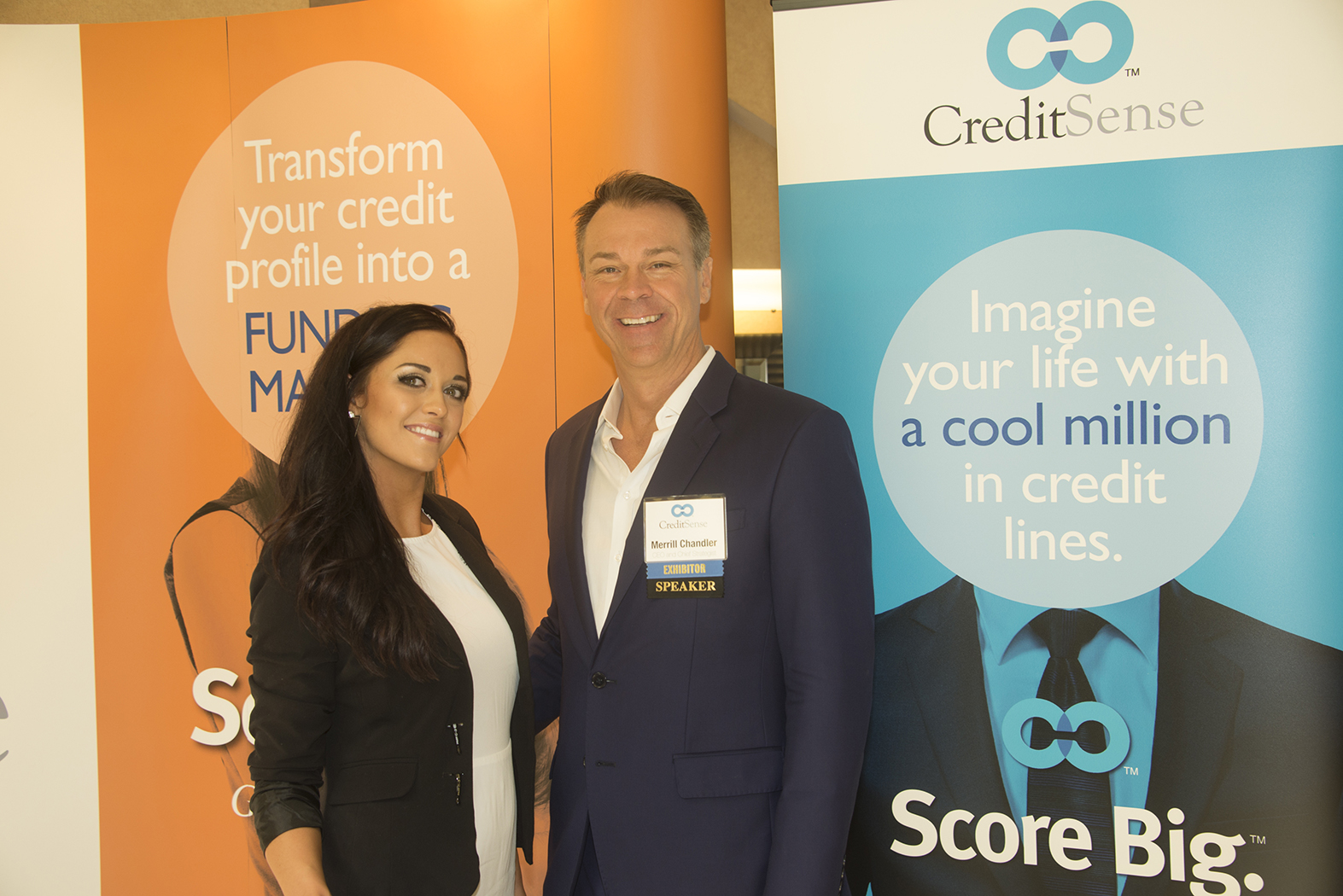 Get Your Own 800+ Credit Score
with Merrill Chandler, Founder of Credit Sense!
Learn how to optimize your credit and raise your credit score 45 points in 45 days while getting on the path to a Tier 1 or even 800+ credit score.
Learn how to raise your credit score 45 points in 45 days! Do you know what opportunities come with an 800+ credit score? THE CREDIT SENSE DIFFERENCE. CreditSense tackles the 800 pound gorilla of the credit system by helping consumers and business professionals to achieve Tier 1 or even 800+ credit scores. CreditSense offers powerful, proven strategies to not only recover lost points due to bad credit, but to optimize our clients' credit profiles so that every piece of data measured by FICO scoring software produces the maximum number of credit score points for them. 
<p style="margin-top: 0.19in; margin-bottom: 0.19in; background: #ffffff none repeat scroll 0% 0%; fon
When & Where

Embassy Suites Napa Valley
1075 California Boulevard
Napa, CA 94559


Saturday, October 3, 2015 from 8:00 AM to 5:00 PM (PDT)
Add to my calendar
Organizer
* Event Organized by Realty411 Magazine*
Based in Santa Barbara County, Calif., Realty411.com publishes online and print magazines, e-newsletters, produces expos, and mixers around the United States. Their mission to educate and empower everyone from all walks of life to invest in real estate.
The media/marketing company is owned by a real estate investor and licensed California real estate sales agent. Realty411 currently reaches more personal investors around the nation with their in-house expos and events than any other realty investor publication in the world. Many expos are also charity events where awareness and donations are raised for numerous worthwhile organizations, which focus on children, assisting the homeless, victims of domestic violence, and animal welfare.
For information, call: 805.693.1497 or visit http://Realty411.com or
Our new expo website: http://Realty411expo.com
To contact us directly, call: 805.693.1497 or info@realty411.com
Save