Description
Founder/President - Teri Hellard - Angels Year Round Foundation Inc is seeking all car & truck Angels enthusiast on showcasing their 4 wheel beauties to support our journey towards overcoming paralysis. Our group is currently assisting several members including Sylvia Witte with physical therapy at our NextStep Orlando Recovery Center. Sylvia is making progress from therapy that she'll be attempting to stand and sing the National Anthem to honor Spinal Cord Injury Awareness Month at the Jumbo Shrimp Baseball Game on Monday September 4th. A great day to celebrate and enjoy Labor Day from all her hard work on overcoming paralysis. We have several upcoming events to help reach a budget goal of $10K to continue Sylvia's journey along w/ a trip to Costa Rica to receive her 1st round of stem cell therapy to possibly enhance her recovery to walk again. Each event scheduled for the next 3 months will have an opportunity to purchase game day tickets and personally meet Sylvia. Looking forward to meeting all our Angels!!
---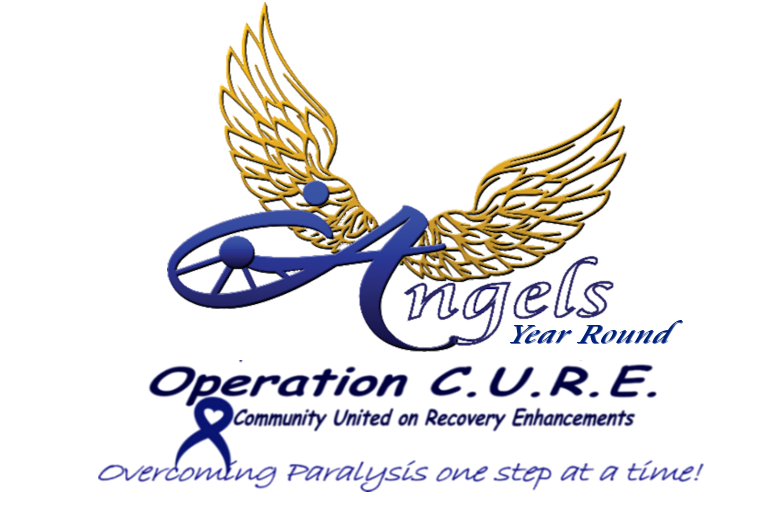 Angels Year Round Foundation Inc. (Registered 501c3 Non Profit Organization) was established to help in the funding of local charities by bringing together a group of Civic Minded Individuals offering their inner beauty, time, and passion to help within our community. Our mission is to enhance the quality of life of individuals experiencing health and medical challenges with paralysis. Also, provide resources to promote a healthy, productive, and safe lifestyle. We will support private and public organizations, scientists, and clinical trials on all research aimed to cure spinal cord injury related paralysis. Together we can impact an individuals life and be part of their journey towards overcoming paralysis one step at a time!

---
Cruizen with the Angels Car & Truck Show
Hosted by Aaron McCormich w/ First Coast Modified Mustangs
Island Life Grille
2245 Plantation Center Drive
Fleming Island, FL 32003
Contact us
for more info: 904.226.4376
Vendor Booth & Sponsorships available
Facebook Live Stream @ 4pm
**Limited space to first 100 vehicles**
Registration has been extended to August 4, 2017 - Please contact us on space availability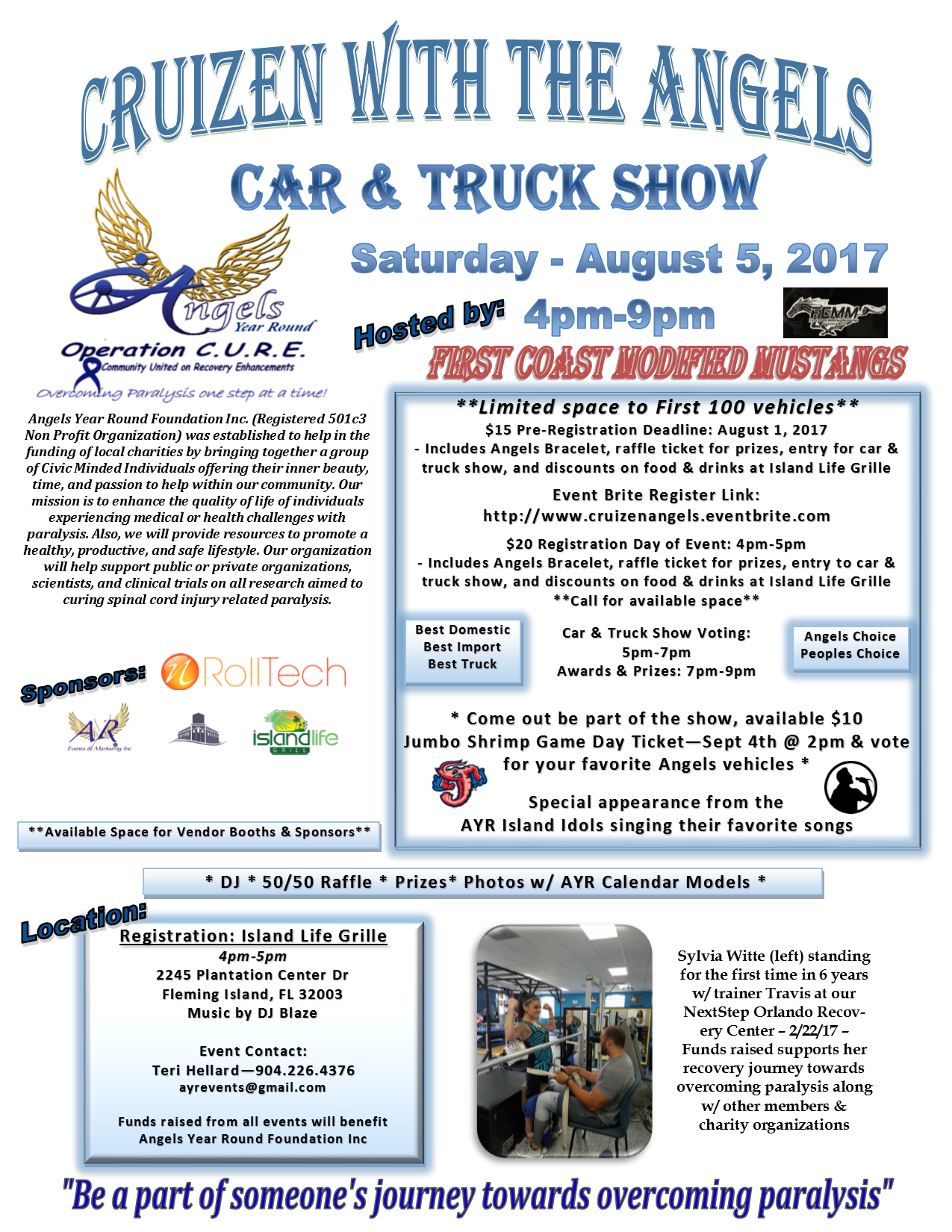 ---
---
Huge THANK YOU to our NextStep Orlando Angels family for being an amazing group providing a unique physical therapy that impacts the mind, body & soul....overcoming paralysis with each client!!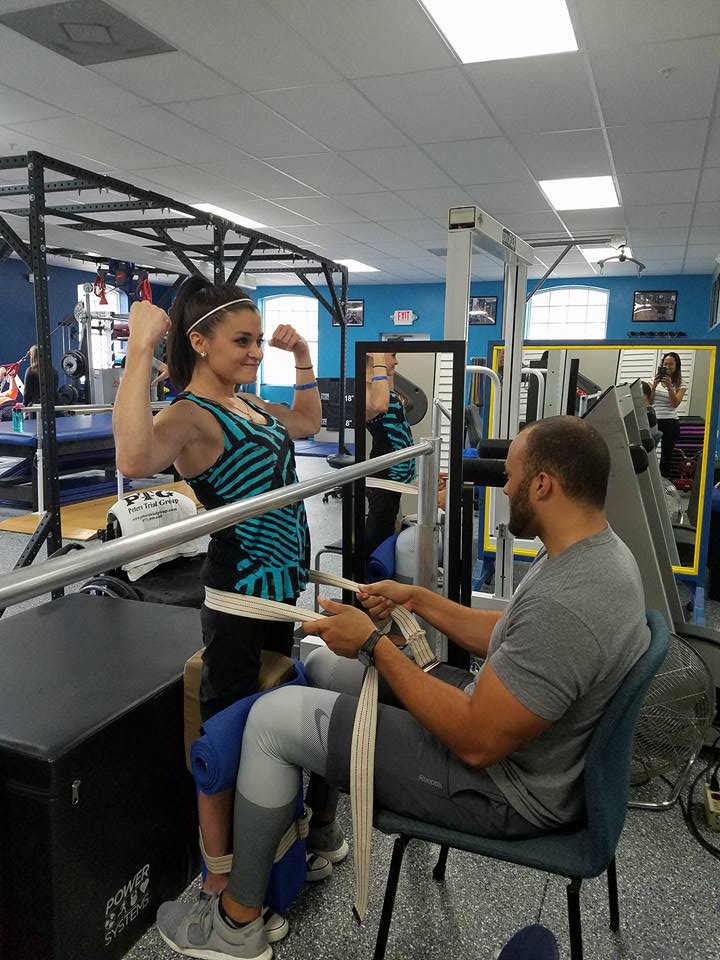 Sylvia Witte standing for the first time in 6 years w/ trainer Travis at NextStep Orlando
Here is video of Day 1 - Overcoming Standing:
https://youtu.be/a9Kmq-d56eo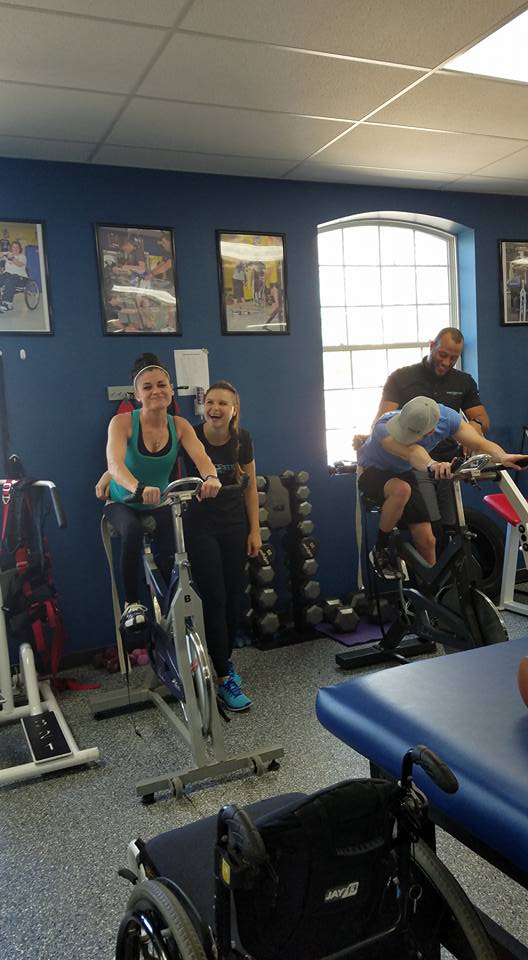 Sylvia & Cole on the spin bike racing for the finish line....they both won for keeping the momentum!!
Here is a video of Day 2 - Overcoming Spin Bike:
https://youtu.be/UWxq9GjxuPE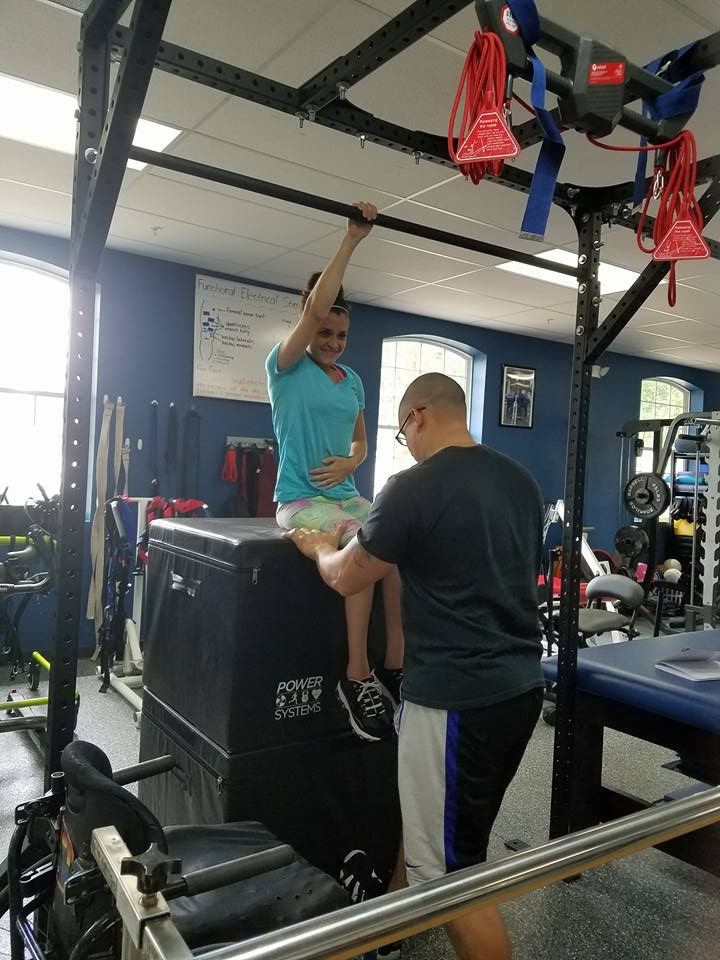 Sylvia gave herself a challenge to attempt a few bar pull ups w/ her trainer Luis...success with 6 on first try!!
Here is a video of her bar pull up challenge:
https://youtu.be/8qsX8F5PLhU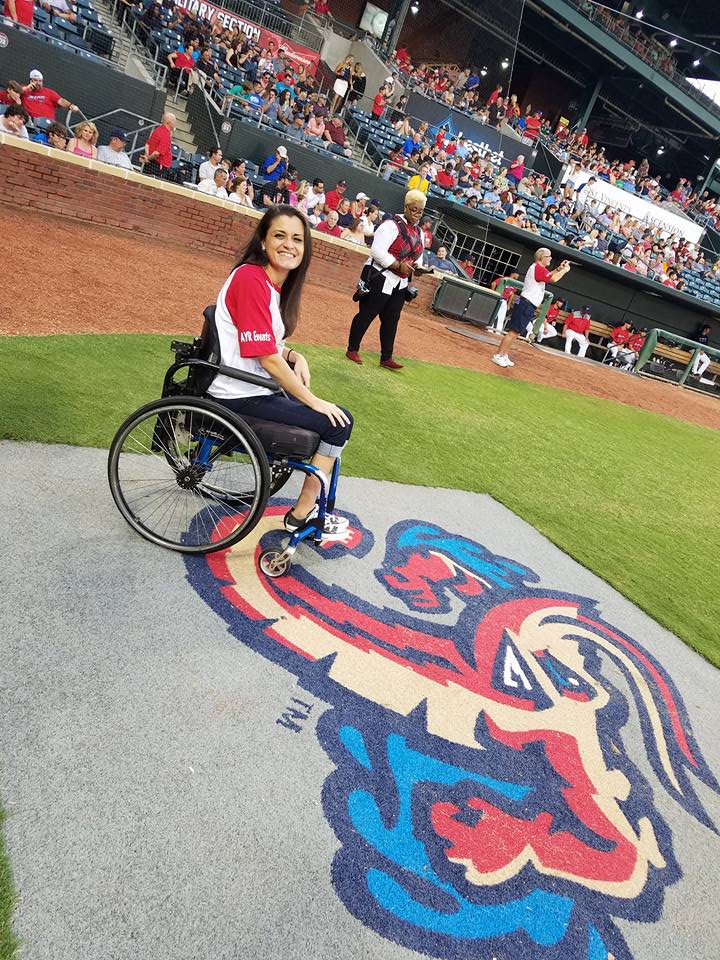 Sylvia sang the National Anthem at the Jumbo Shrimp Baseball game making it her biggest audience to date...we're so proud of her progress this year...she will stand and sing on stage soon!!!
Here is her video singing the National Anthem:
https://youtu.be/g60fUYxUkIY
Sylvia Witte - Recovery Journey
November 14, 2010, Sylvia was involved in a car accident with 3 other passengers in the vehicle which she was ejected out of the back window causing her spinal cord to snap when she landed on grass. Sylvia had to hear the devastating words of being permanently confined to a wheelchair for life and crushing her dreams of becoming a professional dancer. Depression took control of her journey from limited support and resources to live life with paralysis. She finally found herself again through karaoke singing and continued her new journey on improving her voice each time she had an opputunity to sing. Angels Year Round Foundation has been a part of her amazing journey for 5 years and so proud to witness her overcoming paralysis with a positive outlook on her future. Sylvia has regained her independence to drive a hand controled vehicle for about 2 years, auditioned for America's Got Talent and The Voice, made special appearances to sing at many fundraiser events, semi-finalists for Jax Idol, 2016 Winner for Island Idol Karaoke Contest in Fleming Island, progressing tremendously with aggressive physical therapy which allowed her to stand for the 1st time in 6 years of being paralyzed, and overcame singing the National Anthem for her biggest audience to date at a Jumbo Shrimp Baseball Game. Her next goal is to attempt on standing and singing the National Anthem for our Jumbo Shrimp Angels on Monday - September 4, 2017 at 2pm....great reason to celebrate Labor Day to witness all her hard work is finally paying off getting her closer to possibly walk again.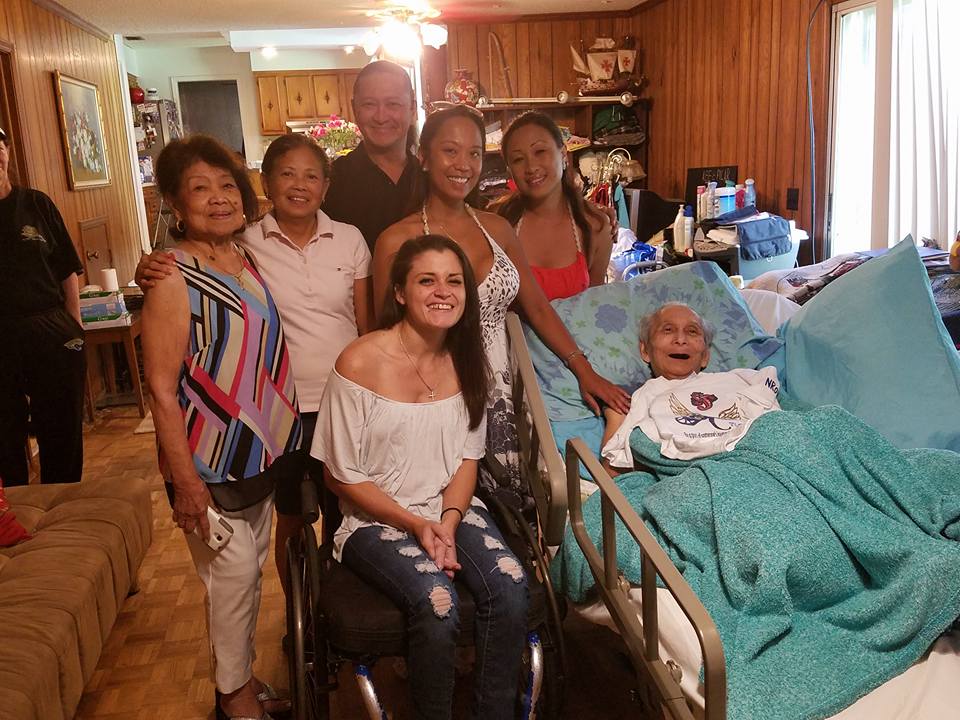 Our group made a special Fathers Day visit to a dear friend Dr. Catalan diagnosed with Alzheimer's w/ family and friends... Sylvia sang a few of her favorite songs ... video link shows her singing Miranda Lambert - Gun Powder and Lead... they both made a connection immediately...Dr. Catalan was alert, smiling, and laughing for the first time in 6 months... there were no dry eyes in the room which were tears of joy witnessing how happy he is..... shining his beautiful light from within for ALL to see... there's plenty of life still in him and we'll continue doing everything we can to make sure he's never alone surrounded with lots of love - https://youtu.be/ksMzWPBnOYY
Our budget goal of $10K will help support her physical therapy, medical supplies, and a 2 week trip to Costa Rica for a round of stem cell therapy to enhance her recovery on her next goal of regaining some connection or movement with her legs. Our dear friend Juan Carlos Murillo has successfully overcame paralysis from his spinal cord injuries with 4 rounds of stem cell therapy and has been walking for over 5 years.
Here is a video of Juan Carlos Murillo story: https://youtu.be/BrnEFEkcyMk
Thanks to ALL our Angels for the continued support and being part of journey towards overcoming paralysis!!
"We will continue to share our light to shine bright on someone's darkess...YOU are never alone"
Teri - Founder & Sylvia - Member