Description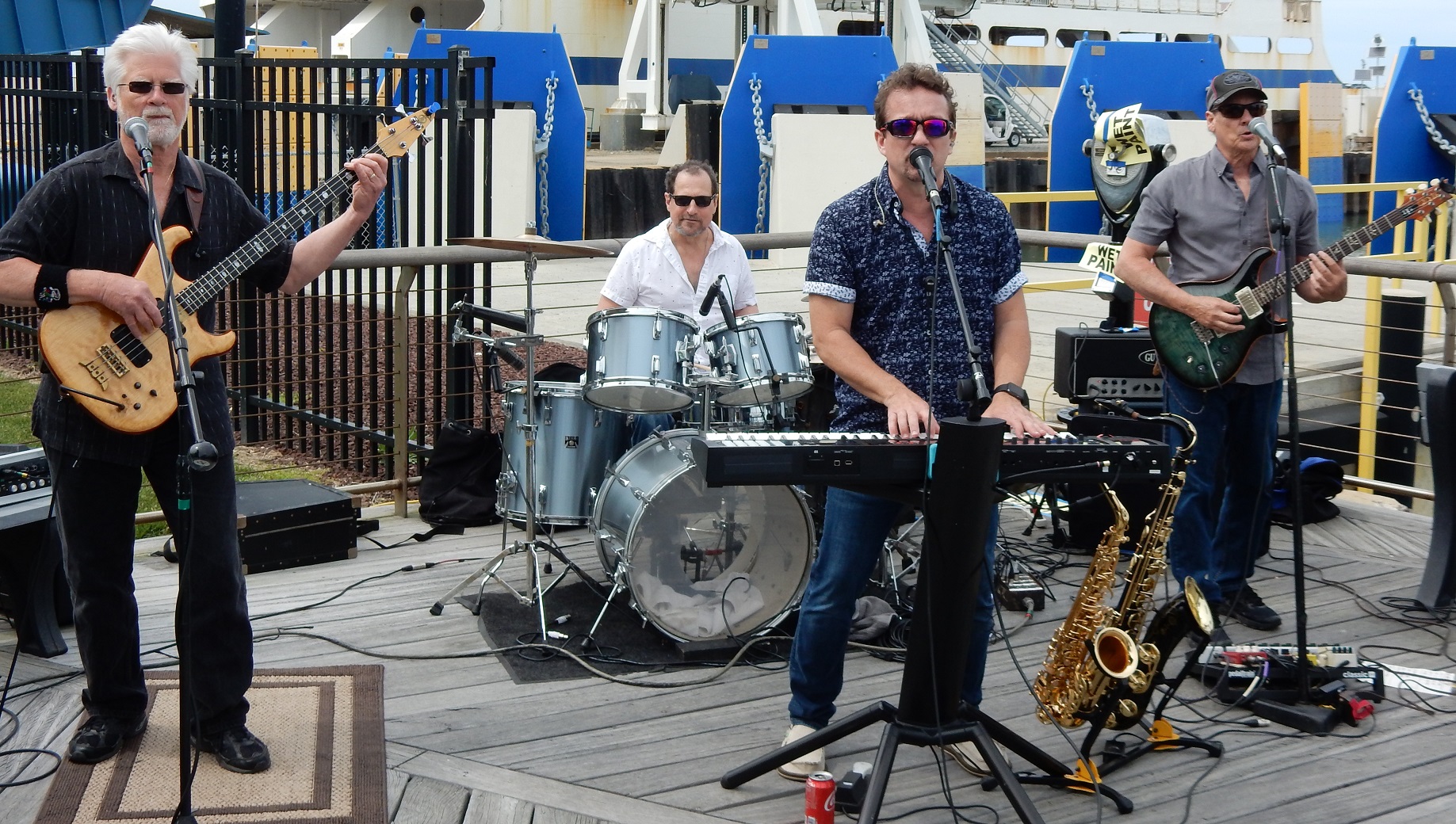 Glass Onion performing at Lewes Terminal on May 5, 2018.
Come hop aboard the Cape May - Lewes Ferry for a very special Cruise to Nowhere with boatloads of great music! Put your dancing shoes on and rock on as the ferry takes the party off dry land and onto the beautiful Delaware Bay.
On Saturday, September 15, the Ferry will cruise the Delaware Bay for a fun evening of music, food, and drinks with Delaware's premier rock 'n roll party band Glass Onion.
Glass Onion has been playing rock 'n roll dance music since 2000 at venues throughout Delaware, Maryland, and Pennsylvania and is sure to get the ferry rockin'!
September is a great time to kick back, try something different, and have fun. You can have it all on a relaxing bay cruise where you dance the night away with family and friends.
When: Saturday, September 15, 2018. Ferry departs Lewes Ferry Terminal at 6:30 PM and returns to dock at 9:30 PM.
Cost: $25 person. Adults 14 and over only for this special excursion. No discounts can be applied to this cruise. Event is rain or shine.Tickets are non-refundable.
Includes: Foot Passenger passage and entertainment.
Food/drink: Available for purchase on board; guests may not bring alcohol or food on board.
Handicap accessible: Via the terminal elevator or dockside elevator, then on board via the elevator from the passenger deck to upper deck. Entertainment will be on the vehicle deck which can be acessed via the vehicle ramp. Handicap restroom available on the vehicle deck.