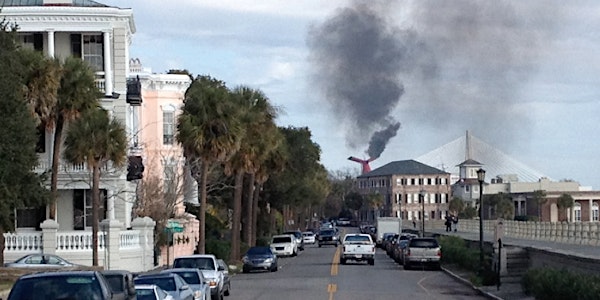 Cruise Litigation: Ride with us to Columbia!
By Charleston Communities for Cruise Control & Coastal Conservation League
Date and time
Wednesday, February 15, 2017 · 9am - 3:30pm EST
Location
Behind the Customs House 200 East Bay Street we will meet in the back on the Concord Street side Charleston, SC 29401
Description
Book your seat on our shuttle from downtown Charleston to downtown Columbia! We are going to sit in the audience of the SC Court of Appeals and hear oral arguments regarding the SPA's cruise terminal permit awarded by SC DHEC.
We will meet at 9 am at the back of the Customs House (Customs House address is 200 East Bay Street), downtown Charleston. If you are driving to our shuttle meeting location, there is parking available in the Cumberland city garage (1 Cumberland Street). The maximum daily rate at the garage is $16 (http://www.charleston-sc.gov/index.aspx?NID=1025).
Arguments start at noon at the SC Court of Appeals, 1220 Senate Street, Columbia.
We anticipate returning to downtown Charleston no later than 3:30 pm.
About the organizer
http://www.charlestoncruisecontrol.org/about-charleston-communities-for-cruise-control/
http://www.coastalconservationleague.org/projects/cruise-ships-in-charleston/