CROWN ROYAL presents Jokes & Jazz Comedy Night with Nissi Lamark & Reggie J...
Description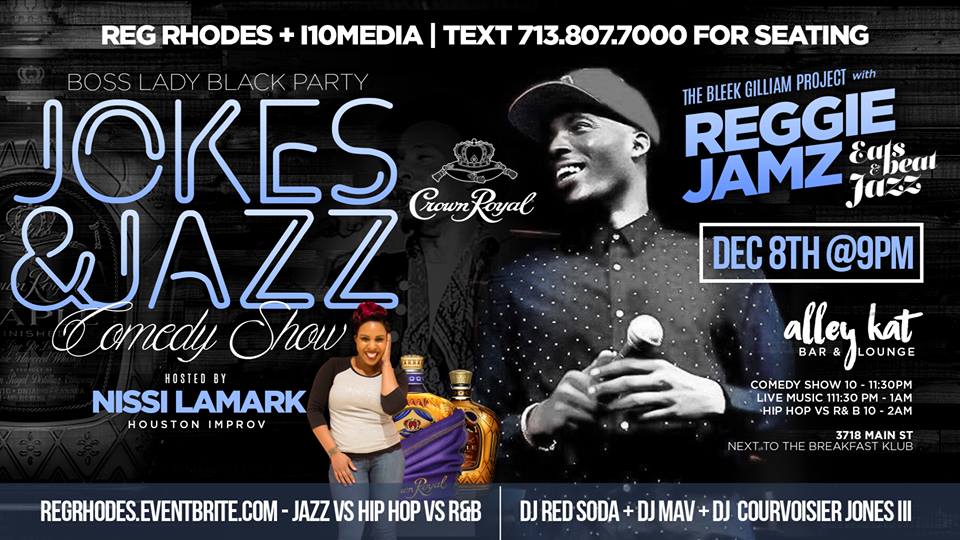 Come out and join us for a night of COMEDY and LIVE MUSIC!
The i10media Group will be hosting EATS BEATS & JAZZ - YOU PLAY TO MUCH COMEDY SHOW
Comedy, Live Music & 3 DJs will be under one roof.
COMEDY SHOW 9 - 10PM
LIVE MUCIC 11PM
HIP HOP VS R& B 9 - 2AM
If you missed out on our last events,
This is your chance to get in the mix as we celebrate comedy and live music.