About this Event
Eagles season is officially underway, and there's no better way to celebrate than with an upscale tailgate presented by Crown Royal at Chickie & Pete's stadium-adject South Philly location, which is located at 1526 Packer Avenue. Crown Royal and Chickie & Pete's are official sponsors of the Philadelphia Eagles.
On Thursday, November 7 from 6 PM to 8 PM, enjoy a classy tailgate party featuring Crown Royal Apple where guests can vote for their favorite refreshments of the night. Food and drink samples will be provided and at the end of the night, you'll be able to cast a vote for your favorite food and drink.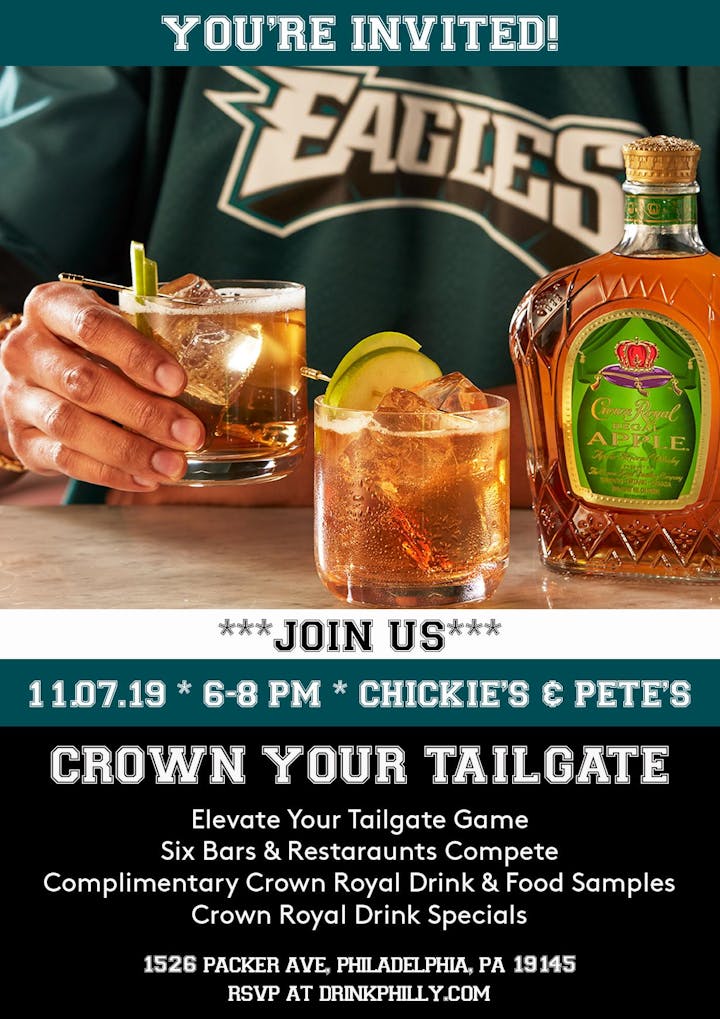 Bartenders and restaurants (of which there will be 6 of each) participating in the event have yet to be announced.
There's no cost to attend, but you must RSVP beforehand, and all food and drink samples are included once you've signed up, as well as tickets to vote on your favorites.
Tailgating has always been a time-honored Philadelphia tradition, but this is a much classier way to go about it, so join Crown Royal and Chickie's & Pete's for a new twist on your favorite football season festivities.