Crown Jewel of Tango Festivalito: Eleonora Kalganova and Friends
Description
SAVE THE DATE FOR THIS AMAZING TANGO EVENT IN SUNNY FLORIDA!!!!!
The Crown Jewel Tango Festivalito is sponsored by "Crown Jewel of Dancesport" at the The Diplomat Beach Resort for Eleonora Kalganova and friends.
Location: Hollywood, FL
Dates: May 17, 18 and 19, 2019
Eleonora Kalganova is coming to share her art of dancing tango accompanied by the great tango maestros:
Claudio Villagra & Helena Fernandez Villagra
Marcos Questas and Ruta Maria
Eleonora Kalganova - Diego Santana - Tomas Corbalan
https://www.facebook.com/events/588811748199517/

12 great workshops and four milongas including Gala performances on Saturday night, with the music of four wonderful DJ's: Chantal Forgues, Lana Uglova, Mariano Bejarano and Petra Moreno
---
SCHEDULE
Friday May 17
7:00 - 8:00 pm #1 Followers technique with Eleonora Kalganova
"Understandable system for building an axis, working with balance, and creating a beautiful shape for the feet"
8:15 - 9:30 pm #2 Multilevel Tango, Marcos Questas/Ruta Maria
"Tango Fundamental: How to learn, read, and interpret complex sequences for the dancer"
9:45 - 2:30 am Milonga DJ: Chantal Forgues
Saturday May 18
12:30 - 1:00 pm Registration

1:00 - 2:00 pm **Two class options, pick one**

---: #3 Follower's Technique 2 with Eleonora Kalganova
"Getting control over your feet, smooth transition from the spiral cross"
---: #4 Leader's Technique with Claudio Villagra
"Discover the power of real embrace, unveiling the secrets of professional dancers"
2:15 - 3:30 pm **Two class options, pick one**

---: #5 Beginner Tango, Marcos Questas/Ruta Maria

"The three basic rhythms and how to connect them"
---: #6 Intermediate Tango, Eleonora Kalganova/Diego Santana

"Spinning colgadas - Analysis of details that can help you to be balanced, and exercise for connection"

3:45 - 5pm #7 Milonga class, Eleonora Kalganova/Diego Santana
"Interpretation, musicality, and cross-like embellishments"
5:00 -7:30pm Practilonga DJ: TBA Cost: $10
9:00 pm - 3:30 am Gala Milonga: includes performances DJ: Mariano Benjarano

Sunday May 19
12:30 - 1:00 pm Registration

1:00 - 2:00 pm #8 Follower's Technique 3 with Eleonora Kalganova
"SUAVIDAD SERPENTINA adornos which reminds of the snake movements"
2:15 - 3:30 pm **Two class options, pick one**

---: #9 Tango Intermediate, Eleonora Kalganova/Tomas Corbalan

"Different ways to change weight and directions, makings simple moves beautiful and creative"
---: #10 Vals advanced, Claudio Villagra/Helena Villagra
"Understand the musicality and elements for Vals Cruzado. How to create dynamic sequences for waltz and adapt these movements to the musical phases"

3:45 - 5:00 pm **Two class options, pick one**

---: #11 Intermediate Tango, Marcos Questas/Ruta Maria

"Creative ways to navigate the complex floor under any circumstances and keep the flow and connection of the couple"
---: #12 Advanced Tango, Claudio Villagra/Helena Villagra

"Sacadas with powerful visual effect for both roles using the Spiral Technique"
5:30 - 8:30 pm Milonga DJ: Petra Moreno
---
BIOS
Eleonora Kalganova
Eleonora Kalganova is a dance artist and teacher who focuses on exploring improvisation, flow, and communication as process and performance in Argentine tango.
Growing up in post-Soviet Tashkent, Uzbekistan, Eleonora has been fortunate to extensively study, from an early age, many different and unique forms of dance: folk, ballroom, character, historic, ballet and modern. This combination — the remarkable and rare educational experience — formed Eleonora as a very special and distinct dance artist, tango dancer and improvisor.
After successfully completing 9 years of rigorous study, Eleonora graduated from the State Dance Academy in Tashkent and became a principal dancer with the prestigious Alisher Navoi Theater of Opera and Ballet. As a professional dancer, she gained a solid understanding of movement, anatomy, music, performance and dance composition.
With time, Eleonora became increasingly fascinated and involved with the social aspects of Argentine tango. After years of study, with intelligence, passion, professional dedication, and her unique dance background, Eleonora started to develop a one-of-a-kind style of Argentine tango.
The joining of many disciplines and influences allows Eleonora to create and develop her own particular and unmistakable style of dancing and pedagogy. Breaking from rigidity of steps and memorization, Eleonora encourages students to develop improvisational skills through simple and dynamic techniques, achieve relaxed and released style, and most importantly, find new and liberating ways of relating, expressing, and communicating non-verbally with others. A generous, sensitive, and kind teacher, Eleonora finds the special "keys" in every student.
Eleonora lives in both Russia and the United States. She travels extensively nationally and internationally, performing and conducting workshops. She continues to be a student of life and tango.
Argentine Tango competitions:
- The winner of the International tournament "Spartak Cup 2010" in the category "Show"
- Vice-champion of 3rd Russian Open tournament of Argentine tango "TANGO CUP 2011"
- The winner of the International tournament "MOSCOW BALL 2012″, "EMPIRE CUP 2012″
Festivals and Workshops:
St. Petersburg, Russia
Moscow, Russia
New York, USA
Denver, USA
Rome, Italy
Berlin, Germany
Frankfurt, Germany
Halle, Germany
Riga, Latvia
Budapest, Hungary
Istanbul, Turkey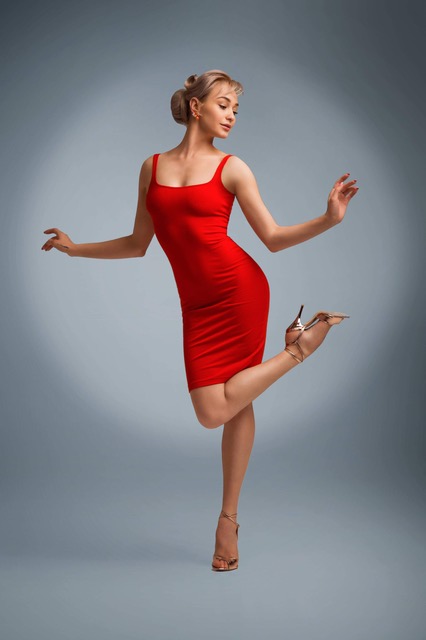 Diego Santana
Diego first discovered his love and passion for the Tango in 2002 when he was invited to a Milonga by a friend in his native Uruguay.
He fell in love the Tango, and you could not keep himself off the dance floor. This love led him to explore different styles and possibilities of Tango dance during the last ten years. He has travelled to Tango Festivals all over the country and studied with many world renown instructors. Always working to improve his style; In a constant learning and research with teachers as "Chicho" Mariano Frumboli, Sebastian Arce, Gustavo Naveira, Hommer Ladas, Esteban Cortez, Omar Correa, Aoniken , Alejandra Martinian among others.
His creativity, extraordinary musicality and interpretation have become one of the greatest Uruguayan Tango exponents. His style shows an indescribable mix of Traditional Tango, New Tango ; besides all this, Diego has been characerized in the floor for his ingenious interpretation of the Milonga genre.
To compleme his artistic training Diego has a background in Theatre at the school of Hugo Blandamuro .
Teacher:
In 2004 Diego decided tango was just too exciting to keep it all to himself, and began teaching. His approach embraces a wide range of styles that inspire a continuous exploration of the tango's many facets. Diego is currently teaching Tango in South Florida with various different partners.
Shows:
Diego with multiple partners has worked for several Dance Companies and Entertainment productions: Enamorados del Tango in New York, Andrea Bocelli show on TV, Miami Contemporary Dance, Brasilian Carnival, Top 1 Entertainment, Tango in Motions, Dance South Florida etc. He has performed in theaters as Catarsis (Miami) "El Galpon" (Uruguay), XV International Tango Festival in Montevideo. It was special guest at the 2do. Tango Marathon in Miami as in Argentine.Chicago Festival. Festival West Palm Beach and the Uruguayan Festival in Lake Worth. Also performed shows at Broward Center for the Performing Arts, Manuel Artime Theatre, Julius Littman Performing Arts Theatre, Boca Raton, Deerfield Beach, Pembroke Pines, West Palm Beach and countless hotels and restaurants in Florida.
​
Movies:
"The Cumparcita" for the Uruguayan Consulate hired by Matos Rodriguez's granddaughter who was the author of the song.
Djing:
As a tango dj at Chicago Mini Festival and several Milongas in Miami, Diego plays a mix of traditional, nuevo, and alternative tango songs. He strongly believes that having a wide variety of music, with something for everyone, keeps dancers happy, inspired, and open to endless and exciting possibilities on the dance floor.
He strives to take dancers for a ride throughout which they can experience all different kinds of moods from upbeat and fast to smooth or even sentimental and nostalgic. Diego has been a dj at the Tapas y Tintos Milonga every Monday.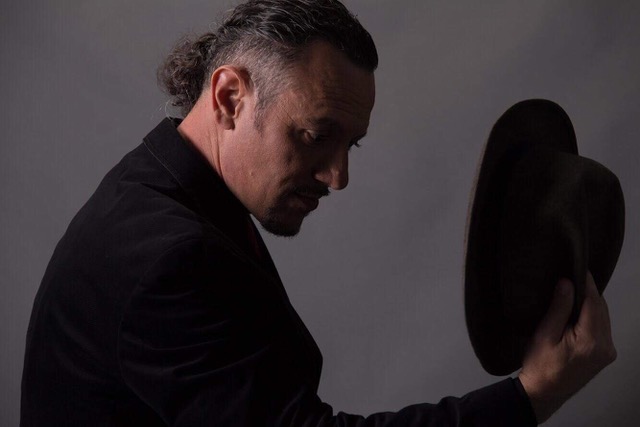 Tomas Corbalan
Tomas was born in Buenos Aires, Argentina, where his primary interest was music. As a baby his grandmother used to sang tangos to him instead of lullabies, she was a friend of Juan D'arienzo, Anibal Troilo and was the godmother of Varela's Orchestra. She lived in the same apartment building of Astor Piazzola.
She used to tell Tomas stories about them. He grew up loving tango music and it has been with him since he was a little boy.
He loves other music as well and spent a significant amount of time learning various musical instruments, singing, and composition.
He also dedicate himself to martial arts including Brazilian capoeira. After learning to dance tango, he started to investigate more spiritual disciplines like Reiki, Tai Chi, Yoga as well as breathing and meditation techniques. His philosophy "is not what you do, is how you do it".
Having taught in different schools of tango in Buenos Aires where they have different styles, he now aims to deliver an organic, healthy and effortless dance, creating more option and freedom for both roles.Tomas is now devoting himself to dancing and teaching all over the world. He is regularly invited to America, Europe, Asia and the Middle east. He is trying to transmit the message of how important it is to understand oneself in order to be able to give to others a good dancing experience.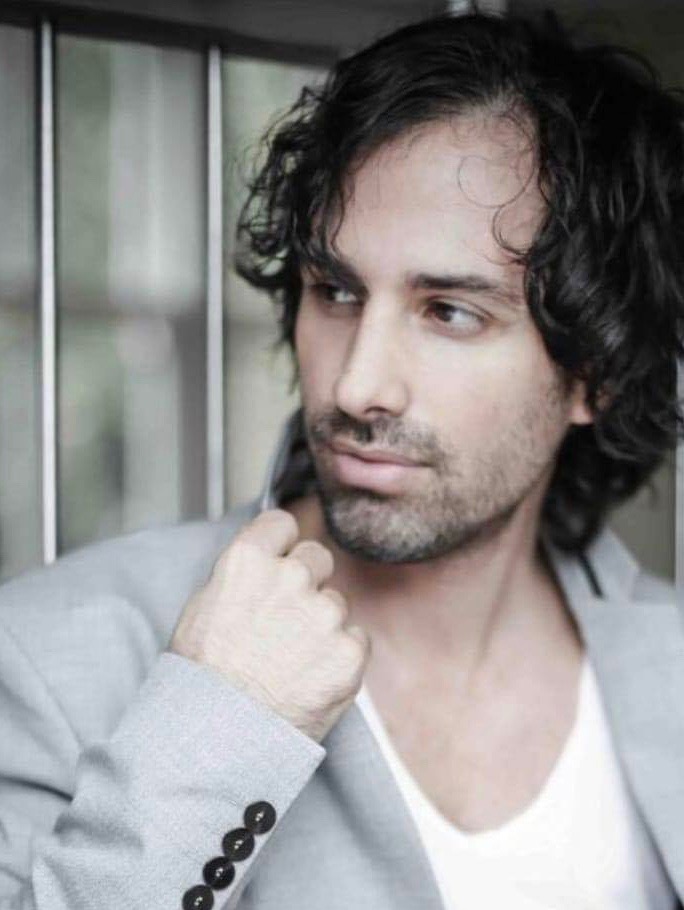 Claudio Villagra
Claudio Villagra belongs to a new generation of professional dancers in Argentina, continuously exhibiting his versatility and virtuosity. He studied dance at the School of Art of the Teatro Colon in Buenos Aires, with teachers ranging from his grandfather Hector Contrera to Aurelio Juan, Juan Carlos Copes, Virulazo, Antonio Todaro, Pepito Avellaneda, Gloria y Eduardo, the Dinzels, and N. Guichanduc.
Claudio has appeared on major stages of the world, including Broadway theaters, the Olympia in Paris, Luna Park, Astral and Cervantes in Buenos Aires, and the Auditorio Nacional and the Teatro Bellas Artes in Mexico. He has toured throughout the U.S., Brazil, Central and South America, Switzerland, China and Japan. He also has worked with renowned orchestras like that of Osvaldo Pugliese, Mariano Mores, El Arranque, Color tango and others.
Claudio's most distinguished partners aro und the world and now is partner of the international known tango dancer Helena Fernandez.
He has been the featured dancer in such shows as Luis Bravo's Forever Tango (in 1997) and Malambo (in 2008) as well as Tango Seduccion,
Tango Argentino and Tanguera. Claudio directed and choreographed his own show, Latin Tango and now his choreography and directing his new show Tango's Heart.
Claudio representative of diverse dance institutions promoting tango throughout world. He has represented the government of Argentina in diverse events both nationally and internationally.


Helena Fernandez
Classical dancer since she was 3 years old, graduated for the Royal Academy of Dance in Londres, although has experience in many styles of dance (classic ballet, jazz, ballroom dance, samba, flamenco), Helena Fernandez becomes a international dancer and choreographer of Tango many years ago after lived in Buenos Aires for a long time and had a strong preparation and experience with important international maestros (like Turco José, Carlos Gavito, Julio Balmaceda, Roberto Herrera, Jorge Dispari, Facundo Posadas, Gustavo Naveira, Jorge Torres, Jorge Firpo from other) and dancers around the world.
She participated in many tourneys around Europe and America doing show and giving many classes around this countries. Graduated in Physiotherapy specialized in neurological patients, have many courses in this area, and she use these concepts in your classes of technique for women and Tango.
Held many works with important dancers in Brazil, Buenos Aires, Europe and Asia and now is partner of the international known tango dancer Claudio Villagra.
Participated of many televisions programs in Rede Globo, choreographing for renowned actors and actresses in Brazil television. Lived and taught lessons in Argentina.
She had acted in Europe on board of MSC Música been main dancer of Tango season. In Brazil made special participations in many important shows around the country. In her international career she danced in important theaters (Leicester Square Theatre, Lotte World Theater...), performed in many milongas in Buenos Aires (Canning, Sunderland, Confeitaria Ideal, La Marshal, Gricel etc), and participated in competions in Europe, Asia, USA and Brazil, aqmong other activities. Currently performs toures, shows, and teaches workshops and classes of Tango around the world.


Marcos Questas and Ruta Maria
Marcos Questas, born and raised in Buenos Aires, and Ruta Maria, of Lithuanian / American heritage, have dedicated their life and passion to the art, education and preservation of Argentine Tango.

Marcos, having danced since the young age of 6, learned his first tango steps from his grandfather - a true milonguero himself. Now a third generation dancer of tango, he has had an astounding career performing on the stage of famed tango houses El Viejo Almacen, Argentina Tango & Pampa, the national tango TV show Grandes Valores del Tango and was on full staff of Argentina's Presidential Committee of Entertainment performing for official presidential events and dignitaries visiting Buenos Aires. Additionally, he has also performed on stage with opera singer Julia Mignes and has produced the Las Vegas Tango Festival from 2000-2005, Tango Project I and II, LA TangoProject and choreographed for the Latin Grammys. Now expanding his passion into directing other concepts, films and mediums Marcos can be found creating and leading companies and productions onto a new artistic path.

Ruta Maria, a distinguished dancer in the dance world, "literally fell" into classical ballet, graduated from Interlochen Arts Academy, she is more graceful on the floor these days, having danced and choreographed for many renowned companies as a principle dancer including: Nevada Ballet Theater, Bolshoi's 1st International Exchange, Jacksonville Ballet, Ballet West and Cirque du Soleil's Mystere. Tango entered her life and has been her only focus since. Developing into a tango artist, and an instructor, has been an rewarding and she continues to teach and spread this art with technical precision and delight. She has performed and instructed at the TangoMundo Festival, The Boulder Tango Festival, Las Vegas Tango Experience, Argentine Tango USA Championship, CITA Festival in Buenos Aires and co-produces events for dancers to enjoy.

Together, Marcos and Ruta share a passion, drive and humor all to their own. They enjoy seeing their students dance and together continue looking for innovative ways to share, express, teach and touch people through this form. Creating the Q Method of learning Tango, is the culmination of years of refining how to teach the rich Argentine Tango via natural movement, while honoring the deeply-rooted origins and soft essence of Tango. Maestro Marcos Questas and Ruta Maria respect Tango's rich history while implementing the ever-evolving dance's new techniques. Blending their knowledge of over 30 years of Tango, its music and culture, their method unifies and guides a dancer's journey in this soulful dance.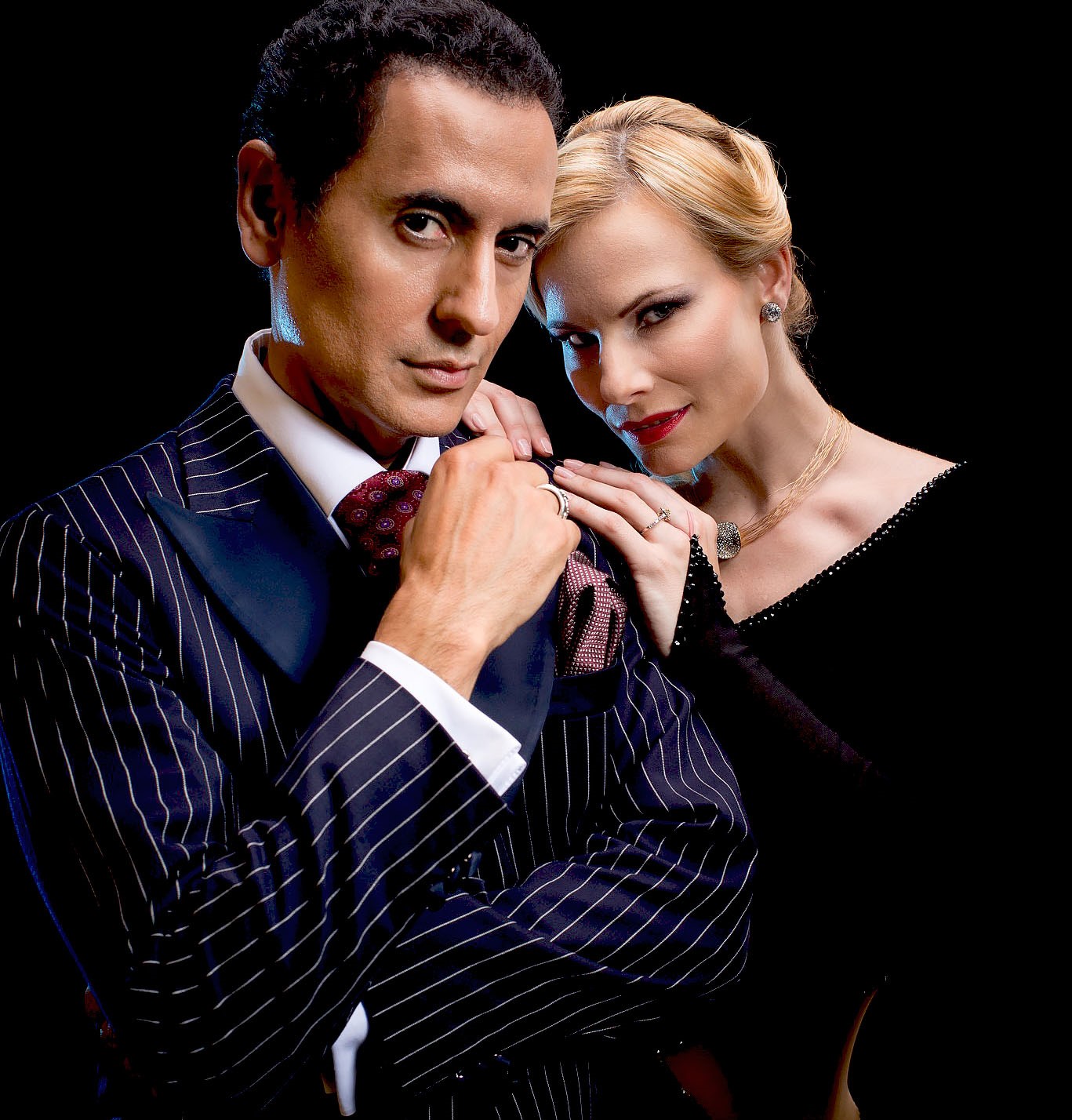 Mariano Bejarano
Mariano has DJ'd for over a decade and regularly plays 8-10 hours a week of tango music for milongas and practicas. He is constantly researching and digging around in the archives of tango music for new inspiration. As a DJ, Mariano's main concern is always to keep people dancing. As a dancer himself, for Mariano, DJ'ing is a dynamic relationship with the dancers and unique every time - requiring the DJ to be perceptive of mood, skill level, and flexible with the music. For this reason, Mariano never prepares a list of tandas. Every tanda and cortina is a response to the energy of the dancers.
In addition to DJ'ing his milongas in Miami, Mariano has been invited to DJ in Buenos Aires, Rosario, and throughout the United States (San Diego, Los Angeles, Tampa, Gulfport, St. Petersburg, Orlando, Houston, Chicago, Austin, New York, New Orleans) and at festivals including Fantasy Festival (Miami), Florida Tango Festival (Ft Lauderdale), Red Carpet Tango (Las Vegas), One City Tango Marathon (Newport News, VA), UTF Festival (Tampa), Tango Gypsy Marathon (Detroit) and the Honolulu Tango Marathon (Honolulu).
"I want to re-create the excitement of why people in the old days were so crazy to dance this music." - Mariano Bejarano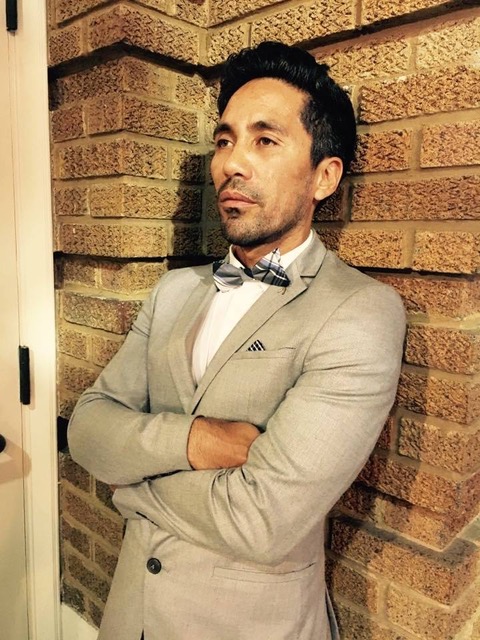 Lana
Lana started her Tango journey in January of 2006 when she went to live in Buenos Aires for a few months to learn Spanish abroad and brush up on her salsa. But after a week in Buenos Aires salsa was completely forgotten and Tango had become an obsession. Her love for tango music and DJing came later that same year with the first trip to Montreal where she met a tango music guru. With his initial guidance she started discovering the depth and beauty of Golden Age tango. A few years later Lana started DJing at the local milongas. Then, an international gig in Cyprus led to many more invitations to DJ at multiple festivals and marathons in the United States such as Valentango, Windy City Festival, International tango Summit in L.A. and others.

Petra Moreno
Petra was introduced to Tango many years ago, and solidified her passion for the music and the dance in 2011 when she started traveling for festivals and workshops here in this country and in Europe. After two trips to Buenos Aires, she started dj'ing locally in Ann Arbor and in the Metropolitan Detroit area. Her style tends to be high energy, regardless of the tandas being rhythmic or melodic.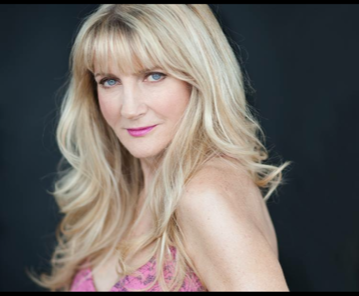 Chantal Forgues
Chantal is from Miami, Florida, USA. She has been an agentine tango dancer, teacher, organizer and DJ for he last 12 years. Her tango experience, enriched by her classical dance and musical backgrown, included training with great argentinian tango masters en USA and Argentina. She is one of the organizers of Las Pebetas milonga en Miami and has DJ in Asia, Europe and S. Africa.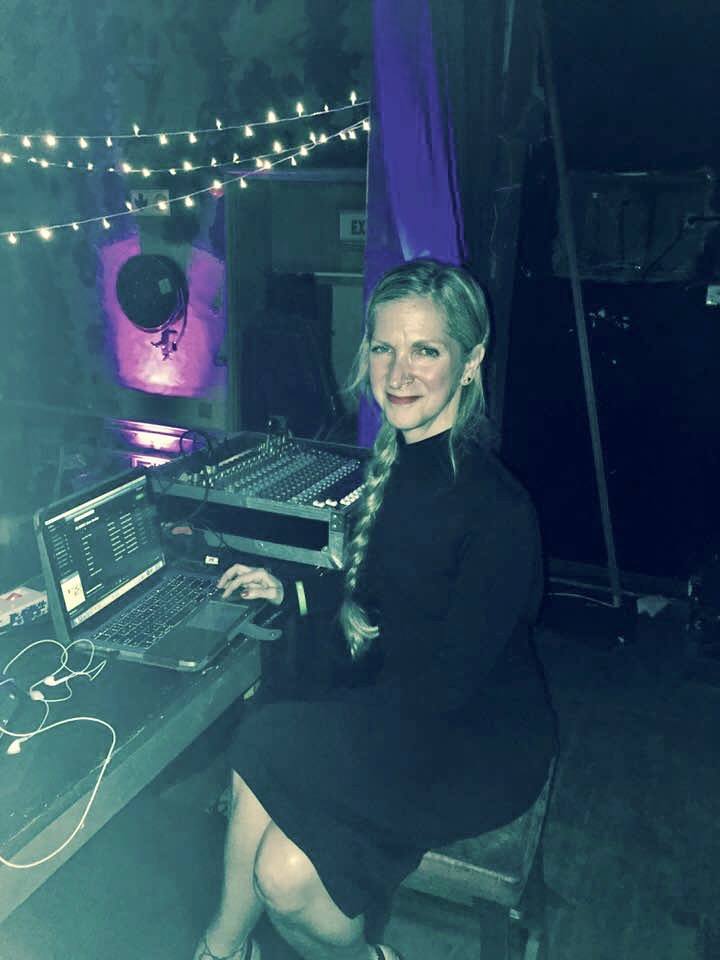 ---
PRICING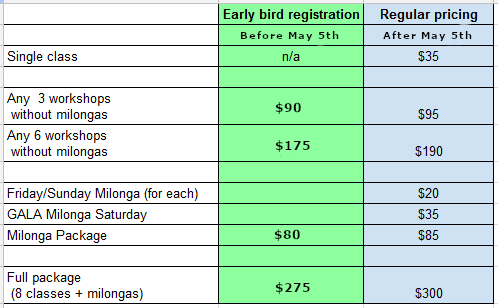 Saturday Practilonga $10
AT THE DOOR PRICING
Single class: $40
Full Package: $350
6 workshops: $205
3 workshops: $105
Friday or Sunday Milonga: $25 ea.
Gala Milonga: $40
Milonga Package: $95
REGISTRATION, PRIVATE CLASSES AND INFO
Contact: Teresa Herrlinger @ crownjeweltango@gmail.com
Payment accepted by cash, check, ZELLE, Paypal (paypal.me/crownjeweltango)

Checks made to Ilya Gorelik,
Address: 7155 Birchwood, West Bloomfield, MI 48322
For hotel reservations and information go to:
THE DIPLOMAT BEACH RESORT
3555 South Ocean Drive
Hollywood, FL 33019
T 954-602-8707 F 954-602-8272
thediplomatbeachresort.com
For hotel special rate
Go to the link of the upcoming "Crown Jewel of Dancesport"
Organizer of Crown Jewel of Tango Festivalito: Eleonora Kalganova and Friends