Description
The Crown Jewel Experience: Headwraps & Waistbeads!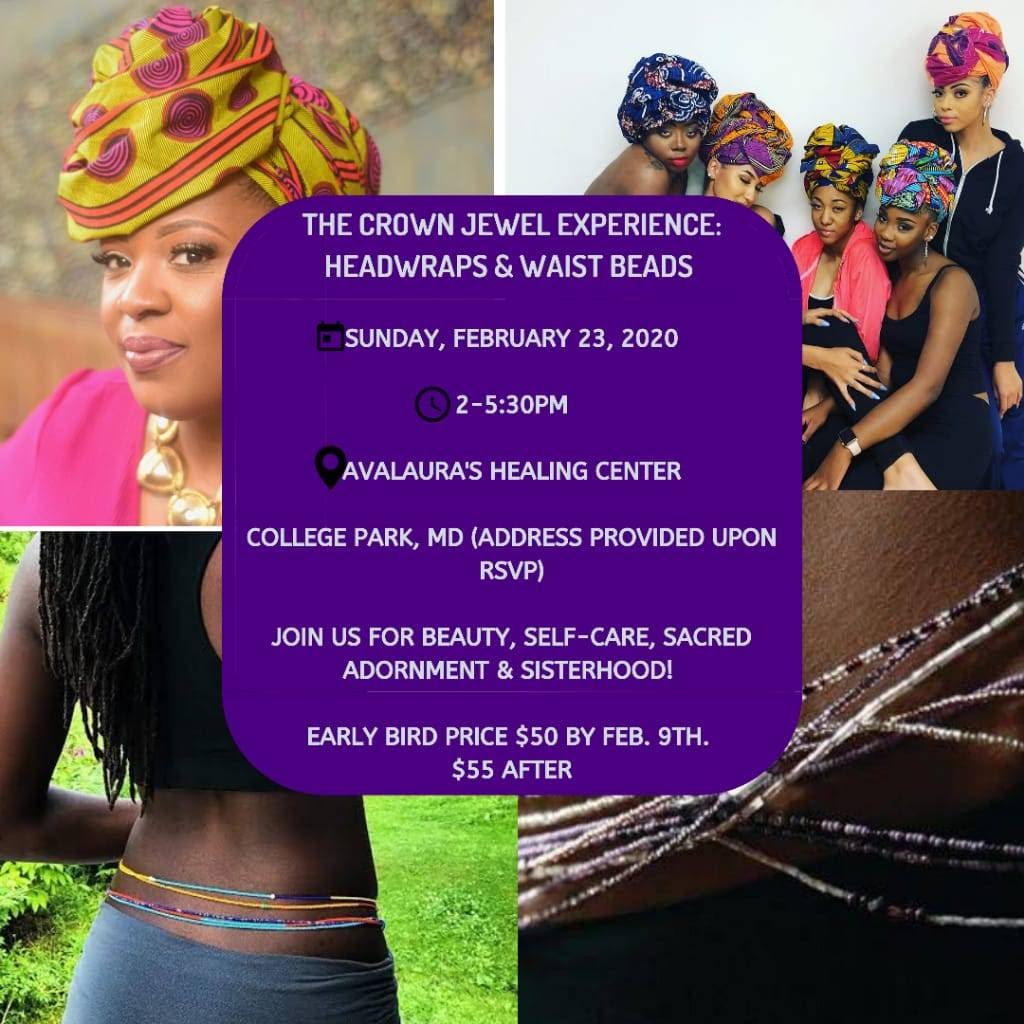 Sponsored by Crown by Avalaura & Figure Eight Strategies
Join us for an exclusive queens only event!
Time for some much-needed self-care and pampering with your sisters! Join us in a sacred space, sip tea, and enjoy dessert all while adorning your crown with beautiful headwraps and adorning your body with beautiful one of a kind waist beads you create. Whether it's for expressing self love, self care, sensuality, femininity, womb healing, weight watching or spirituality; learn and experience the beauty and power of head wraps and waist beads.
You'll experience:
How to take some time to breathe, relax and unwind.

Self care and sisterhood in a sacred space
the healing benefits and purpose of wrapping your hair
Easy, beautiful, unique ways to wrap your hair like a queen.

How to create custom, unique waistbeads

The purpose, history and symbolism of waistbeads

Indulging in homemade hibiscus tea and desserts
Get your Tickets now! This is a MUST attend event!
CASH APP or Venmo preferred. Send payment to $Avalaura or Avalaura on Venmo
_____________________________
About Avalaura: Avalaura is an internationally celebrated Intuitive Consultant, Life Coach & Keynote Speaker. She takes her clients from hole to wholeness in their life, relationships and business. She guides you through a powerful healing process that helps you discover who you are, who you wish to be, and how to get there utilizing various healing modalities including life coaching, counseling, reiki, meditation and more.
About Nyla Elise: Nyla Elise is a health and wellness advocate with a focus on healing for women. As a nutrition educator, belly dancer, henna artist and all around creative, she uses various creative mediums to encourage and support other women in their health and wellness journeys.