About this Event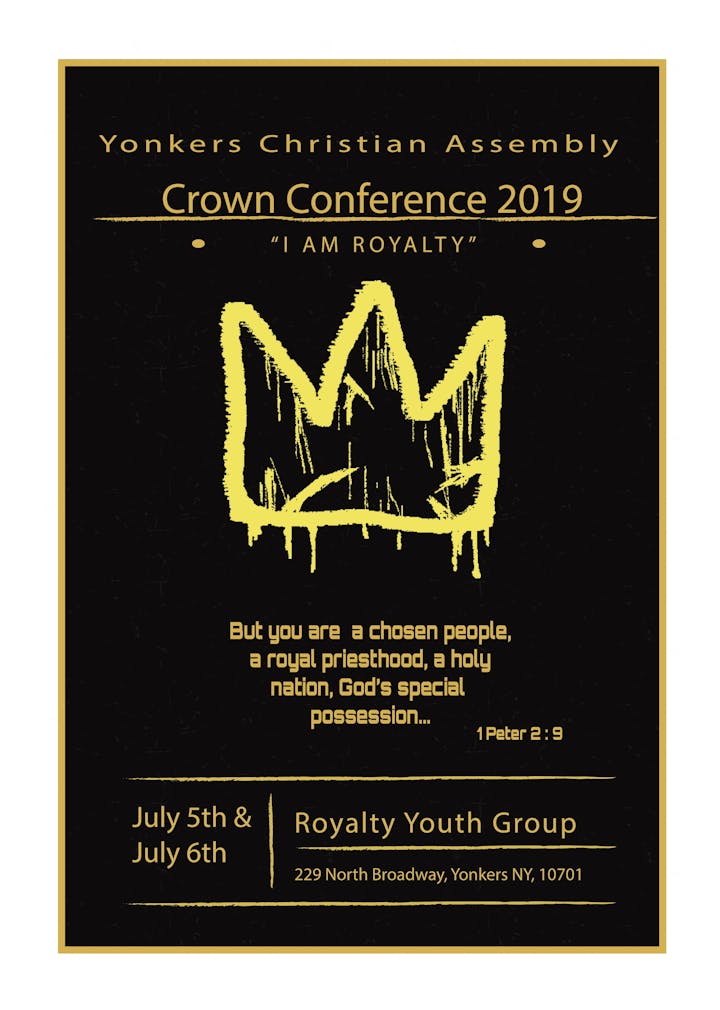 We invite you to this 2-day youth conference in Yonkers! We will have guest speakers, local artists, an open mic, games, and more! We encourage youth pastors and leaders to email Danny (Royalty Youth Pastor @ Yonkers Christian Assembly) to find out more about the event and how we can help each other. We want to see God change the lives of teens in our communities, and what better way than to come together and support our youth groups!
Email danielsvales@gmail.com for more information.
See weekend schedule below.
We're praying for a great move of God at the first ever Crown Conference!