Description
D3C3N7R4L1ZAT1ON
Decentralization through Crowdsourcing is changing Innovation, Business, Individuals and Governments and this is your opportunity to join us in Washington, D.C. this October at the Carnegie Institution for Science for the 5th annual CSW Global Conference.
CSW Global 2018 is bringing together over a hundred of the world's leading initiators and innovators as speakers to deliver unrivaled expertise on crowdsourcing and decentralization, offering attendees the opportunity to not only learn about the latest trends but, most importantly, how these will affect your business, how you can leverage the crowd and how to build crowd strategies for the future.
---
Speakers include: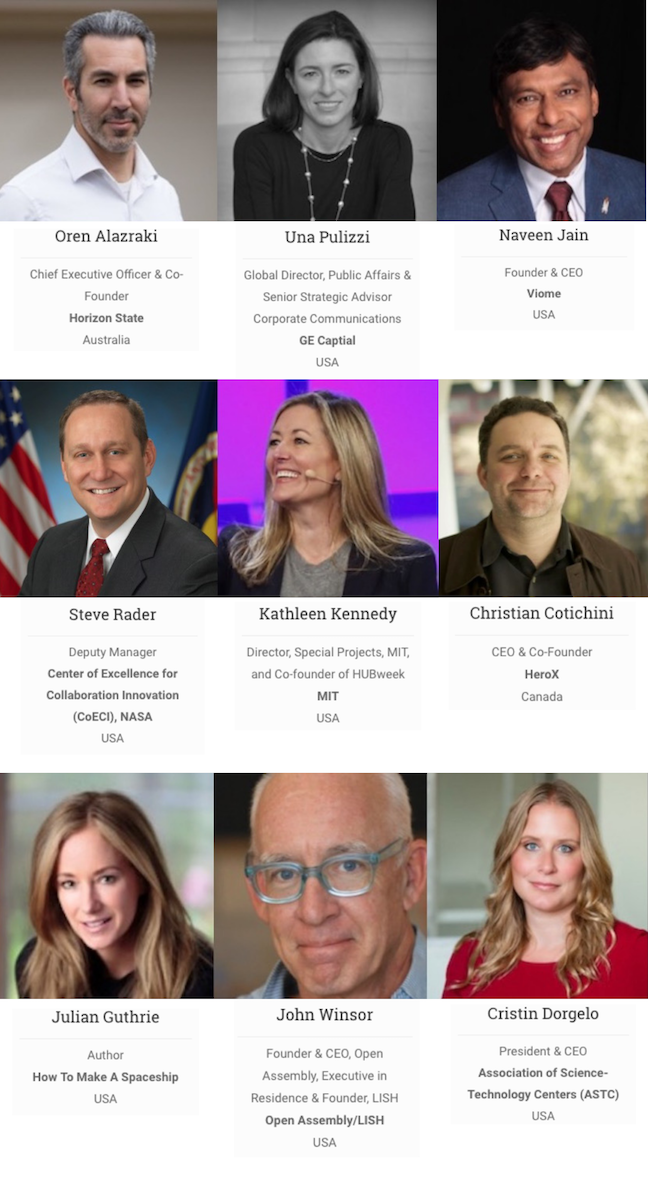 With many more to follow as we continuoulsy add to speaker list.
---
What to expect at #CSWGlobal2018
DAY 1: Thursday October 25, 2018 (Half Day): Conference
DAY 2: Friday October 26, 2018 (Full day): Conference


Don't miss out, and register today!
---
What is the refund policy?
All tickets are non-refundable, no exceptions. However, all tickets are 100% Guarantee RISK-FREE. If for any reason you are unable to attend, you will get a 100% credit that you may use for a future event. All tickets are transferable. To upgrade your existing ticket or transfer your ticket to another name, email hello@crowdsourcingweek.com.