Description
Travel to the Arctic Circle with Crowdsourcing Week in the exotic remoteness of Swedish Lapland. CSW Arctic // Europe 2018 will bring the latest developments in crowdsourcing to centre stage, focusing around trending topics such as Finance, ICO's & Green Bonds, Energy & Sustainability, Innovation & CrowdGaming, and Agriculture & Farming in the Sharing Economy.
---
WHAT TO EXPECT AT #CSWARCTIC18:
DAY 1: Tuesday March 20, 2018 (Evening): Opening
DAY 2: Wednesday March 21, 2018 (Full Day): Conference Day 1 @City of Luleå. The first day of our Arctic conference will take place in the city of Luleå.
DAY 3: Thursday March 22, 2018 (Morning): Conference Day 2 @ City of Luleå. The second day of the conference will kick off in Luleå with a number of interactive morning sessions.
DAY 3: Thursday March 22, 2018 (Afternoon): Conference Day 2 @ Vuollerim. After lunch, a bus transfer will be organized by the Vuollerim Tourism Board. There are 50+ bus spaces for participants with Full Access passes to Vuollerim for the Arctic Expedition. We will arrive at 4pm in Vuollerim, where we will start with an Arctic Open Game for some fun. After this, there will take some time for relaxation at the hotel before dinner is served.
DAY 4: Friday March 23, 2018 (Full Day): Conference Day 3 @ Vuollerim. The third day of our conference will host 50+ people for interactive sessions and workshops in the beautiful Arctic village of Vuollerim.
DAY 5: Saturday March 24, 2018 (Full Day): Arctic Expedition @ Vuollerim. Participants with Full Access passes are invited to join us for an Arctic Expedition in the stunning Vuollerim. You will be able to choose from a range of adventurous Arctic activities such as ice fishing, husky rides, cross-country skiing or a visit to the reindeer farm. *NOTE: Expedition activities need to be booked individually with the Vuollerim Tourist Office.
Sunday March 25, 2018: Closing Remarks & Travel Home. Participants are invited to discuss their experiences over a networking breakfast, after which transport back home will be organized. *NOTE: You will need to arrange your bus transfer back to Luleå with the Vuollerim Tourist Office.
---
For full event details & to meet our speakers, visit our website http://crowdsourcingweek.com/csw-arctic-europe-2018/
Don't miss out, and register today!
Exchanges:
Tickets are non-refundable. To upgrade your existing ticket or transfer your ticket to another name, email hello@crowdsourcingweek.com.
NOTE:
Transport from Vuollerim to Lulea is not included in the Full Access ticket option. Please arrange your transport with Vuollerim Tourist Office.

Expedition tours are NOT included in the ticket and must be booked in advance with Vuollerim Tourism Office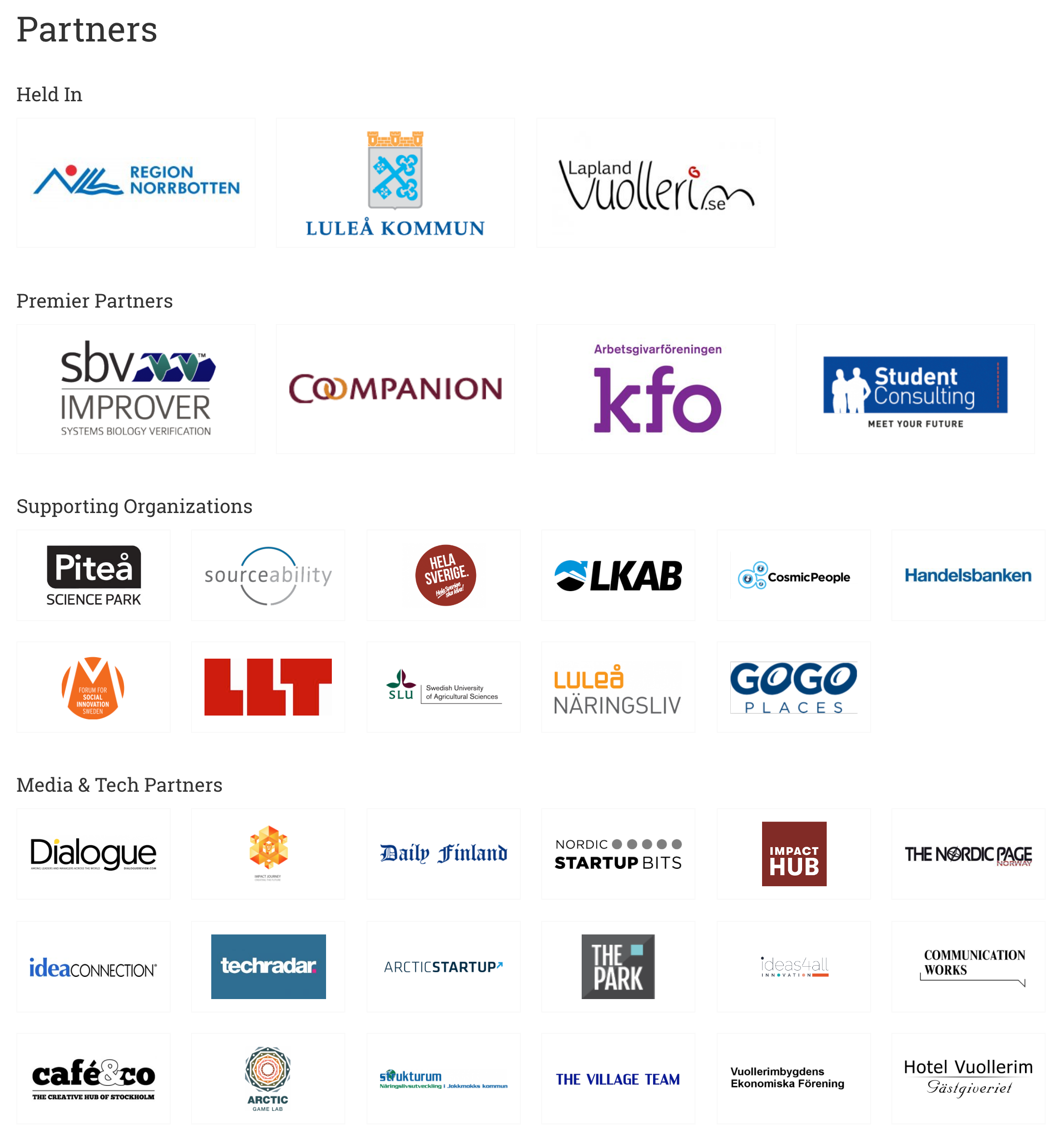 Organizer of Crowdsourcing Week Arctic // Europe 2018
Crowdsourcing Week (CSW) is a global forum committed to educating decision makers on the power of the crowdsourcing ecosystem and the positive impact it can have on the brand and its stakeholders. We catalyze discussion and learning among enterprise-level executives, entrepreneurs, and financiers on best practices in the new crowd-driven era of business.