Crowdsourcing for Business & Social Impact - Workshop

Tuesday, September 10, 2013 from 8:00 AM to 5:00 PM (PDT)
Event Details
Crowdsourcing lets firms get work done faster and at a lower cost

by tapping into a global pool of workers

. Have you wondered whether crowdsourcing could work for your business - but were unsure ? Attend our upcoming crowdsourcing workshop and learn from industry experts and other users :
How to implement a successful crowdsourcing plan for your business

What are the range of tasks that are best suited for crowdsourcing 

Lessons learned and best practices from other firms who are already crowdsourcing
You'll also learn how this trend is helping humanitarian causes globally - ranging from American veterans, displaced refugees and impoverished women.
The workshop is
FREE
but space is limited, so register today.
Parking is available at the 

Main Street Parking Lot.
Agenda
8:00   -   9:00       Registration & Coffee
 
9:00   -   9:10      

Introduction

                                 
                           Susan Phillips, VP, Omidyar Network


9:10   -   9:30      

Crowdsourcing Possibilities

                  
Lukas Biewald, CEO CrowdFlower
9:30   -  10:30      

Crowdsourcing Marketplaces

       
Tim Matthews, CMO Crowdflower
                           Kelly Bennett, Amazon Mechanical Turk
                           Ved Sinha, VP eLance
                           

Robert Munro, CEO Idibon 

(Moderator)
 
10:30 -  11:00      

Audience introductions - "What are you interested in ?"


 
11:00 -  11:15      Coffee break  / networking
11:15  -  11:35      

Real World Crowdsourcing Examples 

             
                            Theresa Kushner, VP, VMware
                            Patrick Philips, Crowdsourcing LinkedIn

11:35  -  12:30      

Crowdsource providers

                 
                             Radha Basu, CEO iMerit
                             Devin Holmes, CEO Warrior Gateway 
                             Olivier DeLaRue, UN Refugee Agency
                             Paul Arnpriester, BDM CDW (Moderator)
 
12:30 -  1:30        Lunch  
   1:30 - 2:00         

Real World case studies

                 
                             Stephanie Hunt, Founder, Return on Innovation
                             

Sanjay Popli, SVP LiveOps


 
   2:00  - 2:30        
Crowdsource based providers

         
                             Janni Penttinen, CEO Transfluent
                             Jason Chicola, CEO Rev.com
   2:30 - 3:00         Coffee break / Networking
   3:30 - 4:00        

Venture Panel

                               
                             Jim Fowler, Trinity Ventures EIR / CEO Owler.com
                             Sharon Wienbar, Scale Venture Partners
   4:00 - 4:15        

Wrap-up

                                         
                             Deepak Puri, Dir. BD VMware & volunteer
 
   4:15 - 5:00         Brainstorming
 
   5:00 - 6:00         Coffee / Networking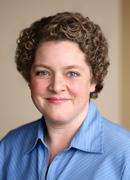 Susan Phillips ( VP Human Capital, Omidyar Network) since 2009 Susan has provided marketing and organizational expertise to Omidyar portfolio organizations. Previously, Susan led the firm's marketing and communications function, managing media relations, internal communications, brand development, and marketing programs.Earlier she held senior positions at eBay, VP of global marketing at PayPal overseeing a 120-person organization, senior director of brand marketing at Excite@Home and Foote Cone & Belding. Susan joined eBay in 2001 as eBay Motors' director of marketing. Susan has an MBA in marketing and organizational behavior at the Kellogg School of Management at Northwestern University.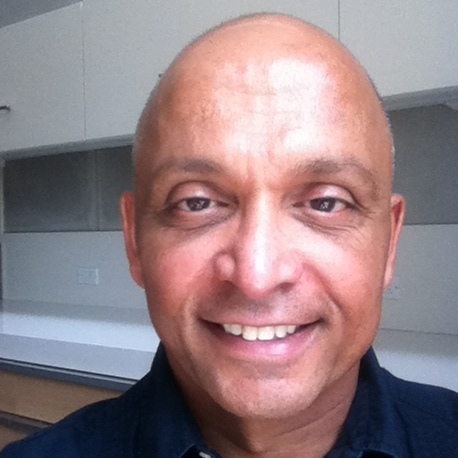 Deepak Puri (Director BD, VMware) manages mobile business development. Earlier he held executive roles at Oracle, Netscape and AOL. Deepak volunteers with iMerit, IESC, Taproot and is a technical advisor to the Bill & Melinda Gates Foundation He is helping iMerit, UN Refugee Agency and other non-profits establish relationships with CrowdSourcing marketplaces with the goal of providing training and online work to groups including vets, refugees and rural women in developing countries needing a livelihood but without relocating.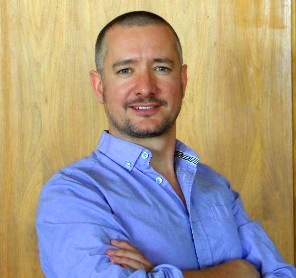 Robert Munro (CEO, Idibon) is a world leader in applying big data analytics to human communications, having worked in many diverse environments, from Sierra Leone, Haiti and the Amazon to London. He completed a PhD in Computational Linguistics as a Graduate Fellow at Stanford University. He has learned abou tthe world's diversity by cycling more than 20,000 kilometers across 20 countries, mostly through mountains.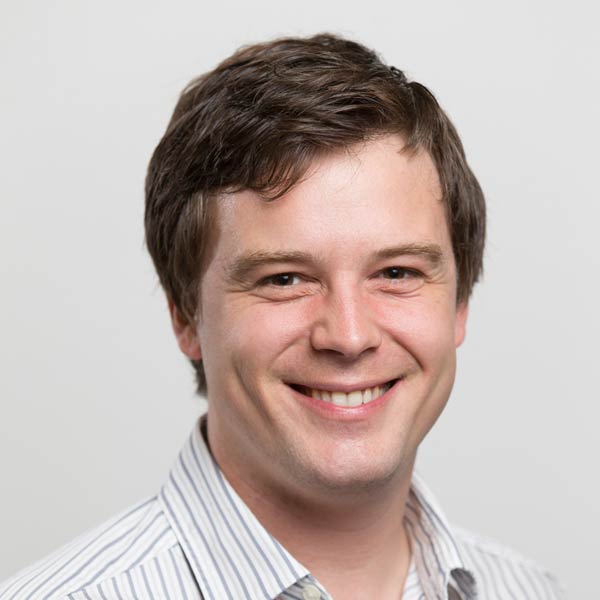 Lukas Biewald (CEO, CrowdFlower) worked as a Senior Scientist and Manager within the Ranking and Management Team at PowerSet Inc., a natual language search technology company and also led the Search Relevance Team for Yahoo! Japan. He graduated from Stanford University with a BS in Mathematics and an MS in Computer Science. Lukas is also an expert-level Go player.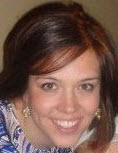 Kelly Bennett (Business Development, Amazon Mechanical Turk) is a member of the Business Development team at Amazon Mechanical Turk, an online marketplace for work that provides programmtic access to a global crowdsourcing community. In this role, Kelly works with businesses of all sizes to to leverage technology and the "crowd" on the internet to get work done faster and at lower cost. Earlier she built and managed strategic relationships at CrowdFlower.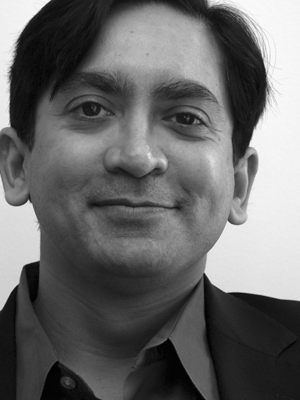 Ved Sinha (VP, eLance) is responsible for launching and growing the categories of service available on the Elance platform. Prior to this role, Ved built and led the Product Management team and the Online Marketing team. Ved joined Elance at the company's inception. Prior  to Elance, Ved was a consultant with Booz Allen Hamilton and also led technical pre-sales at Oracle. Ved has an MBA from the University of Chicago and a BA in Computer Science (along with a second major in Philosophy) from Wesleyan University in Connecticut.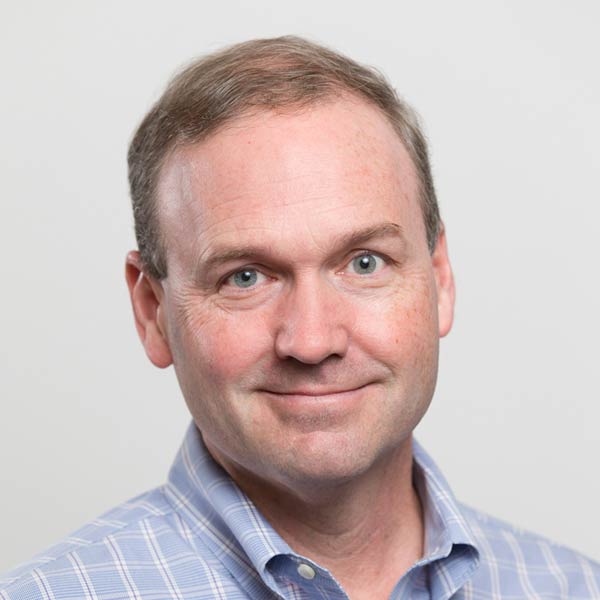 Tim Matthews (CMO, CrowdFlower) was formerly Senior Director of Product Marketing at Symantec. He previously served as VP Marketing at PGP Corporation (acquired by Symantec), and VP Marketing for big data virtualization platform provider Ipedo. He graduated from Union College in Schenectady, New York with a BS in Computer Science. 

Radha Basu (CEO, iMerit) founded  iMerit which is a social enterprise that helps train rural village women in India on computer skills and helps them generate a livelihood through crowdsourced work. Earlier she was General Manager at HP managing a $1.2B business and then went onto found Support.com and take it public on NASDAQ. Radha has taught management classes at MIT Sloan School of Management and also served as Managing Director of Santa Clara's Center for Science, Technology and Society (CSTS).

Theresa Kushner (VP Enterprise Info Mgmt, VMware) is responsible for data governance at VMware. Earlier Theresa was Senior Director of Customer Intelligence at Cisco and prior to that held several executive roles at IBM where she managed marketing and data analytics for worldwide marketing. Theresa is an author and active in philanthropy.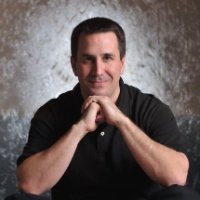 Devin Holmes (CEO, Warrior Gateway) connects individuals in the military community with organizations and programs (non-profit, government, educational or employment-related) in their neighborhood that are there to support them. It helps veterans make better decisions by harnessing state-of-the art technology and community collaboration. Prior to this Devin co-founded Startupers and also worked at Cisco, NY Times and Accenture.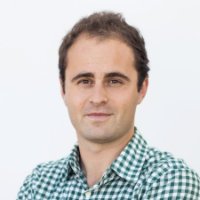 Patrick Philips ( Crowdsourcing Lead, LinkedIn) Works with data scientists to solve problems with crowdsourcing (human evaluation at massive scale).Earlier he was at CrowdFlower where he worked with engineering to build "DoublePass," a fundamental reworking of how to manage quality for subjective crowdsourcing tasks. Prior to that with Maple Microdevelopment, Patrick was on the first team in Uganda for a non-profit providing training to female entrepreneurs.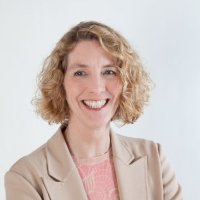 Sharon Wienbar (Partner, Scale Venture Partners) is on the boards of Actiance, Everyday Health, the Myelin Repair Foundation, PlayPhone, uTest, and Reply.com. Eariler Sharon spent 15 years at Critical Path, Amplitude Software, Adobe Systems and Bain & Company where she directed marketing strategies and operations. Sharon has a BA and MA in Engineering from Harvard, and an MBA from the Stanford Graduate School of Business.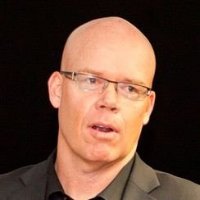 Jim Fowler (EIR Trinity Ventures) is also a Director on the Board of CrowdFlower and the Founder and CEO of Owler. Earlier he was the CEO of Jigsaw which was recently acquired by Salesfroce.com. He has also held executive roles at NetGravity, Personify, TightLink, Paramark, and Digital Impact. Jim is the co-inventor of several patents and holds a BA Degree from the University of Boulder, Colorado.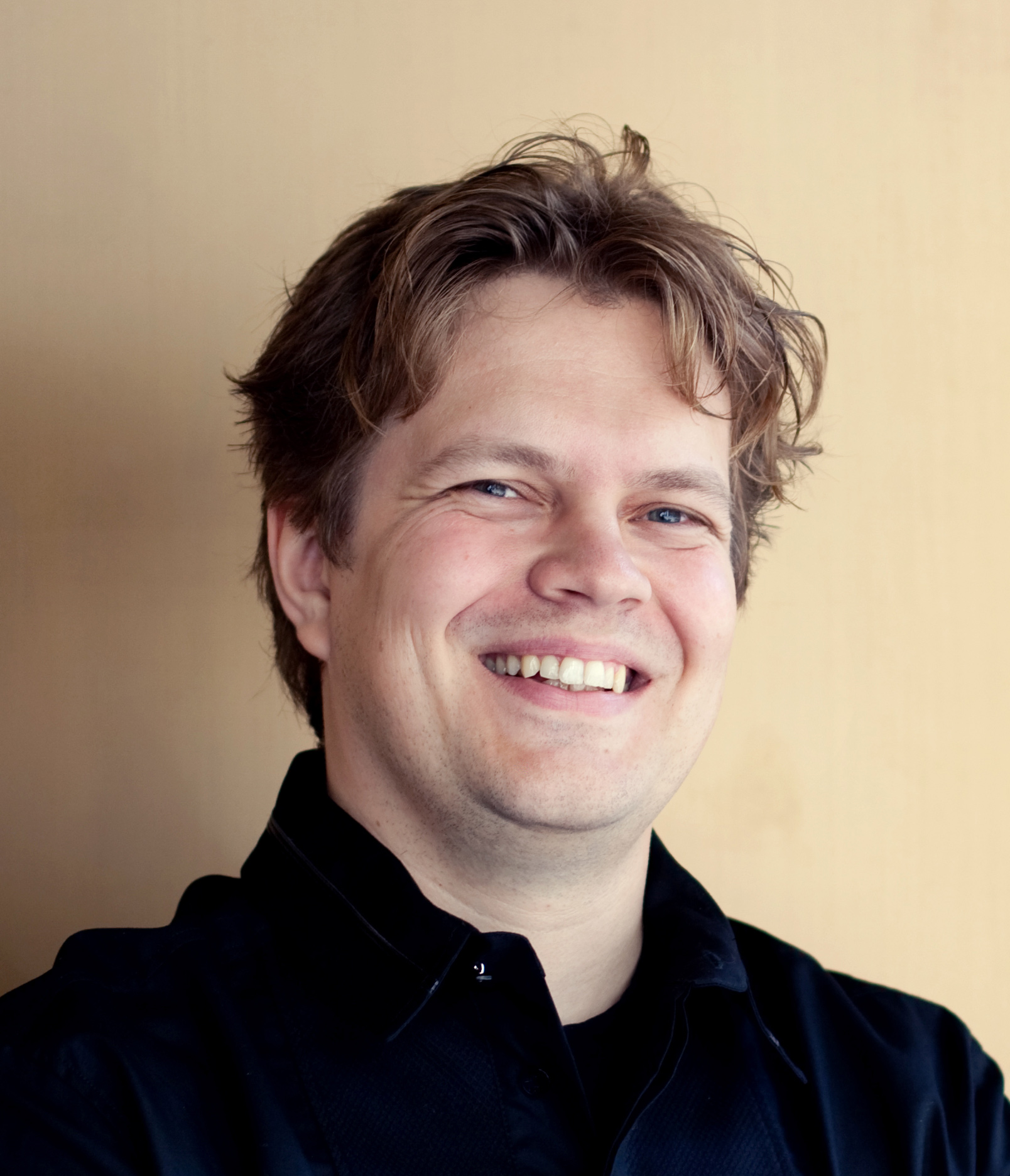 Jani Penttinen (CEO, Transfluent) is an entrepreneur, globetrotter and photographer. He has significant experience in international business, and a strong background in programming and technology. After working as a business manager in Europe, Asia and the US, Jani has become an advocate for cross-cultural communication. Transfluent is a crowdsourced solution for language translations in social media, web and apps that uses translators who are native speakers of the target lauguage.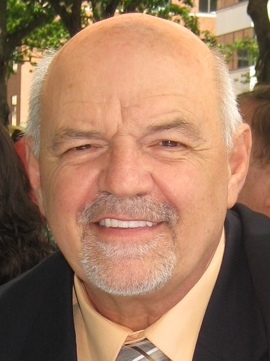 Paul Arnpriester (National Non-Profit BDM, CDW) works at the intersection of nonprofits and corporations, developing strategic and mutually beneficial partnerships across most major segments. Particular expertise leveraging relationships around technology meet the objectives and goals of respective clients. Passion for developing innovative campaigns that provide business benefit while enabling technology to help fufill the goals and mission of NGO and nonprofit organizations.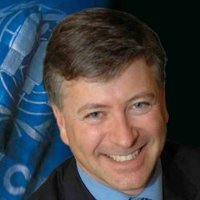 Olivier Delarue (Innovation Lead, UN Refugee Agency) drives innovative solutions through labs for ENERGY, HOME, LEARN, LINK and SELF-RELIANCE. This helps amplify best practices from the field, connect likeminded UNHCR innovators to leverage expertise from the humanitarian and private sectors with and for refugees to increase self-reliance, empowerment, dignity and the overall protection for over 34 million individuals.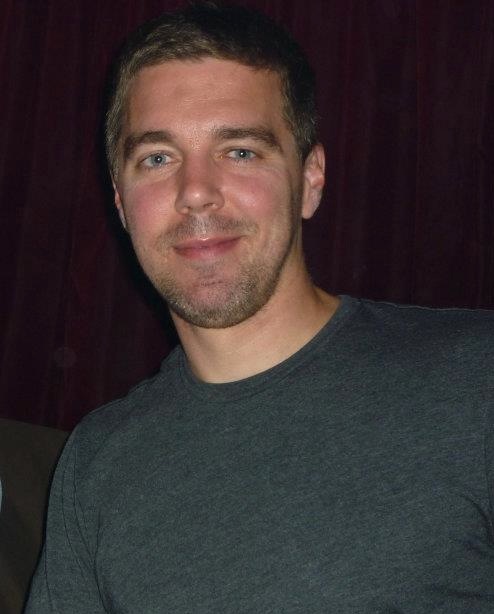 Jason Chicola ( Founder and CEO of Rev) Prior to starting Rev which is a transcription and translation service, Jason was the third employee at oDesk. Jason was also an investment professional with H.I.G. Capital and an associate with Globespan Capital Partners. Earlier in his career, he was a business analyst at McKinsey & Co. Jason earned BS degrees in Electrical Engg. and Computer Science, and Economics from the Massachusetts Institute of Technology.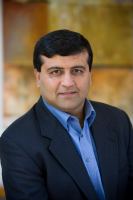 Sanjay Popli ( SVP Agent Services LiveOps ) manages LiveOps' crowdsourced community of over 20,000 home based workers. Earlier he was VP Mktg & Business Development at Salesforce.com where he was responsbile for for leading go-to-market aspects of their Service Cloud Suite. He has also held management roles at Alcatel / Genesys Telecommunications. Sanjau holds an MBS from the University of Chicago and an M.S. and B.S. in Computer and Electrical Engineering.
When & Where

Omidyar Network (ON)
1991 Broadway Street
#200
Redwood City, CA 94063


Tuesday, September 10, 2013 from 8:00 AM to 5:00 PM (PDT)
Add to my calendar
Organizer
Shareen/Deepak, Andrew & Chris
Crowdsourcing for Business & Social Impact - Workshop