Description

At StartSomeGood, we've pioneered a powerful matched funding model which helps validate new ideas, connected philanthropic giving to community aspirations and makes your money go further, increasing your social impact!
We have successfully piloted this model with partners including ING DIRECT Australia, the Cities of Melbourne, Parramatta and Fremantle and foundations including Ian Potter, English Family Foundation and the Foundation for Young Australians. We call this model Crowdmatch.
Crowdmatch is a plug-and-play crowdfunding model that connects philanthropic giving with community aspirations.
Crowdmatch brings together traditional sources of social impact capital from foundations, governments and business and leverages them to raise additional funds directly from the community.
The combination gives social entrepreneurs and non-profits the best chance to raise the funds and rally the community backing they need to do good, while making philanthropic funding more targeted and impactful.
Crowdmatch increases the capacity of participating projects while better engaging the wider community, raising more funds and increasing exposure for the issue, the funder and the projects themselves.
By linking your giving to funds from the community you ensure that your support goes to projects with a strong grounding in and enthusiasm from that community. By participating organisations grow their supporter base and gain new skills. By supporting a project an individual gets to cast a vote on where your funds ultimately end up, which contributes to them having a greater sense of involvement and ownership.
All of which helps create greater impact than traditional giving.

This is a chance to come along and learn more about this model, and how including Crowdfunding in your giving or entreprenuers-supporting programs may increase your impact.
This event features StartSomeGood CEO and Co-founder Tom Dawkins, who will share our learnings from these initiatives, how the model is evolving and how it could support you to better catalyse innovation and support innovators and community leadership.
We will also hear from Melanie Bainbridge, who led the City of Fremantle crowdmatch-powered Freomatch Challenge from the City side.
Wine and nibbles will be provided - please register so we know how much to get!
CASE-STUDY: The Social Innovation Design Challenge with English Family Foundation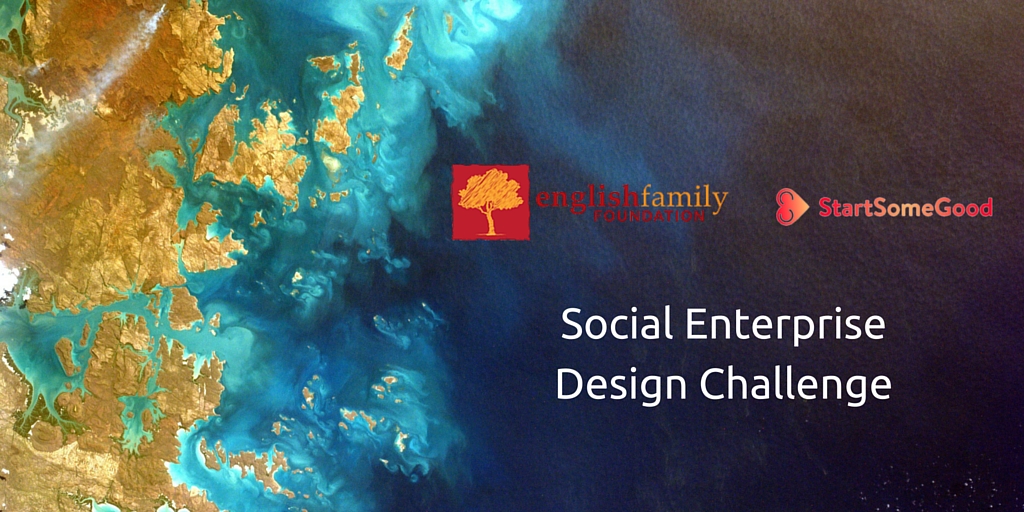 The Social Enterprise Design Challenge invited tax-deductible organisations to design and test new social enterprise concepts for creating social change. Four grants were made available of up to $15,000, conditional on being matched by the community via crowdfunding on StartSomeGood.
Over four weeks we received over 100 expressions of interest and 17 full applications. Four projects were granted $52,000 in conditional funds. See them at http://bit.ly/EFFchallenge.
All four projects reaching their funding goals, with an additional $80,254 contributed by 555 community members for a total investment of $132,254.