Crowdfunding for Nonprofits

Monday, September 29, 2014 from 1:30 PM to 3:00 PM (EDT)
Event Details
Crowdfunding for Nonprofits
In this workshop you will be provided with practical, not theoretical advice on how to Crowdfund.  We check theory at the door and focus on what will make you successful in your own endeavors. In this interactive workshop, you will learn practical strategies for using Crowdfunding to finance your nonprofit. We'll review examples of small business and nonprofits that have successfully implemented campaigns as well as brainstorm ways for participants to use Crowdfunding as a financing resource. We also cover practical strategies for leveraging your existing constituents and social media presence to magnify the impact and reach of a Crowdfunding campaign.
This workshop will provide you with actionable knowledge and information.
How to engage your target market on social media

Where to find the most influential social media prospects

How to convert them into your own brand ambassadors

Practical strategies and tools for driving traffic to your Crowdfunding campaign.

Different Crowdfunding platforms that can benefit your organization.
Interested nonprofits must be a registered 501(c)3 and located in the New York City area. 

Note that the location is 15 minutes walking from the nearest subway station.
We will start promtly at 1:30, so please plan to arrive 20 - 25 minutes before the scheduled class start time. This way we can make sure that you get the most out of this content packed session.
Space Provided by: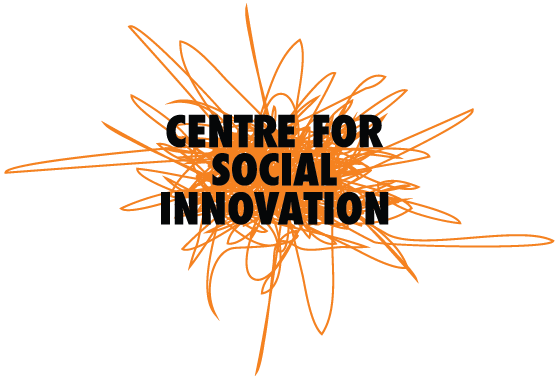 The Centre for Social Innovation is a coworking space, community and lauchpad for people who are changing the world.
Presenters Bios:

Manolis Sfinarolakis graduated from the University of Connecticut with BS in Business Administration with a Concentration in Accounting.  After two stints working for Deloitte & Touche LLP and brief restaurant management, real estate, and internal audit career, Manolis identified a unique opportunity to create Reality Crowd TV Media Corporation whose mission is to inform, educate, inspire, and motivate entrepreneurs worldwide to start small businesses through crowdfunding and to provide a blueprint on how to crowdfund.  Manolis has been heavily involved in the Greek Community as a member of AHEPA and the former Supreme President of the Sons of Pericles in 2012.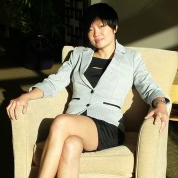 Jessica Sun received a Bachelor of Arts in Applied Mathematics and Economics with a minor in Finance from Binghamton University. She started working at Deloitte & Touche as a financial consultant as soon as she earned her degree.. After gaining 4 years of experience in Corporate America, Jessica pursued a career in education. She went through a graduate program for Mathematics in Education at Queens College and received her teaching license. She has taught Mathematics at the Middle School and High School level and continues to tutor Mathematics at all levels. During this time Jessica has also been active in the Real Estate industry and received her license to sell Real Estate.
Jessica Sun has always been a serial entrepreneur and was thrilled when Manolis Sfinarolakis, Founder of Reality Crowd TV reached out to her to help execute the enormous mission of Reality Crowd TV. She has always believed in helping other people achieve their dreams and gives her personal time to those who could benefit from it. Throughout Jessica's professional career in real estate, education, small business ventures, and consulting positions, she learned firsthand what it takes to embody the entrepreneurial spirit. She believes in the prospect of living your dream through Crowdfunding and has contributed to numerous campaigns for causes she believed in.
Organizer
The Community Corps at NPower
The Community Corps is NPower's skills-based volunteering program connecting technology professionals with high impact nonprofits and innovative education partners via our online portal.  Our tech volunteers work hand-in-hand with schools and nonprofits across the country to help them use technology more effectively and inspire the next generation of science, technology, engineering and math (STEM) professionals.
We also provide free tech workshops and training to help organizations build their internal capacity and internal tech skills.
Crowdfunding for Nonprofits