Crowdfunding: California's Next Gold Rush!

Saturday, October 13, 2012 from 8:00 AM to 4:00 PM (PDT)
Event Details
No jobs.               
     Unemployment rising.  
          Capital shrinking for startups.
Reading these headlines, where does the entrepreneur look for capital to launch their new business?  
How about the internet?  While we hear about the lack of angel investments and venture capital, we're seeing amazing results from entrepreneurs who turn to internet crowdfunding sites. The recent passing of the JOBS Act opened the door to a new way of raising capital providing millions of dollars per campaign raised in chunks of $5, $20 or $100 donations that bring immediate fuel for startups to spring into action with more flexibility than ever before.  
The crowdfunding legislation that passed through Congress this year and was signed by the White House is the most significant change to capital fundraising that the stock market and the VC community have seen in decades.  It is crucial to understand this platform, the story behind it, and the legislative and regulatory changes that are set to rollout in January 2013. 
Our workshop includes presentations from subject matter experts and successful crowdfunding campaign operators from San Diego.

· Sherwood (Woodie) Neiss of Startup Exemption: "Crowdfunding 101"
· Howard Leonhardt of Bioheart: "Implications of Crowdfunding"
· Ryan Feit of SeedInvest.com: "Essentials of Crowdfunding"
· Michael Fultz of Crowdfund Mafia: "Launch Your Campaign in 30 Days"
· Egbert Oostburg of Koinonia Labs: "Startup California Initiatives"
· Robert Reyes of StartupCircle: "Impact and Opportunity for SD Startups"
· Catt White of San Diego Public Market: Raised $146,121 in 16 days!
· Craig Stern of SOLOEyewear: Raised $30,200 in 30 days and featured on the Today Show
· Shelly Bowen of All Fixed Up: Raised $17,294 with just 204 backers
· Alvaro Esteve of L8 SmartLight: Raised $203,677 internationally!
· Moderated by Gabriela Dow of StartupCircle
Check out a preview, an interview with Catt White by StartupCircle's Gabriela Dow, for a taste of what you can expect at the event:
>
Register NOW to reserve your spot and get ready to stake your claim!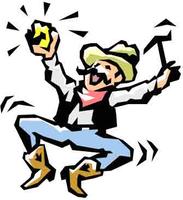 When & Where

Offices of Knobbe Martens Olson & Bear
12790 El Camino Real
San Diego, CA 92130


Saturday, October 13, 2012 from 8:00 AM to 4:00 PM (PDT)
Add to my calendar
Organizer
Startup California and Startup San Diego are regions of The Startup America Partnership a public private initiative founded by former AOL Chairman Steve Case and endorsed by the White House.
See www.startupcalifornia.org for more information.
The Startup America Partnership is based on a simple premise: young companies that grow create jobs. As a core American value, entrepreneurship is critical to the country's long term success and it's time to step up our game.
GOALS
We have three main goals:
1. Provide valuable resources and connections to help young companies grow
2. Support regional startup ecosystems throughout the country
3. Recognize startups as the drivers of our economy and their founders as American heroes