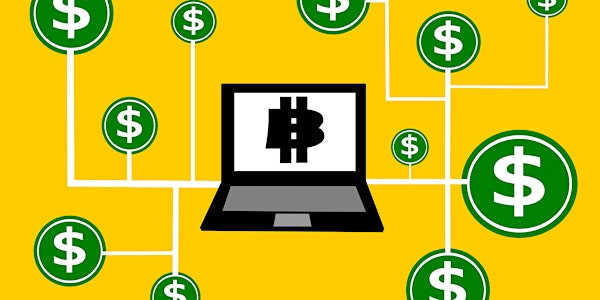 Crowd-Fund-Port webinar: Equity-based crowdfunding
Date and time
Tuesday, February 5, 2019 · 4:30 - 6pm PST
Description
About Crowd-Fund-Port:
The project aims thus to improve skills and competences of all relevant stakeholder groups to prepare them for taking advantage of the crowdfunding phenomena. Change will be visible in improved financial conditions for start-ups fostering innovation, employment and social stability in the region. Outputs and results of the project will benefit crowdfunding platform operators as well as small and medium sized enterprises by increasing their competences.

What are the future steps of equity-based crowdinvesting platforms?

Definition of equity-based CF:

This crowdfunding type is an investment with financial consideration. A large number of people invest in a company and are thereby involved in the success of the company. Investors usually acquire equity interests in companies in which profit from the annual profit and the increase in the company's value. This new and alternative form of corporate finance combines the benefits of crowdfunding with those of equity capital. Most equity-based Crowdfunding uses shares or stocks, however the using of mezzanine instruments such as profit-participating subordinated loans, which are structured like equity is possible in Austria and Germany.
Why Blockchain?
"The introduction of blockchain infrastructure is the next logical step to take crowdfunding to the next level." (CONDA, Paul Pöltner)
Future projects will be presented in an Ethereum-based blockchain, the technology behind cryptocurrencies such as Bitcoin. This should be designed as a platform-independent, transparent and trustworthy infrastructure.

Agenda

16:30 an introduction of our speakers and the EU project Crowd-Fund-Port
16:45 Johannes Mayer from CONDA- representing "Crowdinvesting on the blockchain"
17:10 Martin Gruber from

- innovation service network GmbH

- representing "Security Token Offerings (STO) – a new revolution for equity based crowdfunding?"
17:30 Q&A
There will be time allowed for questions and answers with each presenter. The webinar (16:30-17:30) will be of particular interest to public authorities, project partners, platform operators and stakeholders. This event is organized by Crowd-Fund-Port Consortium, which is funded by the Interreg programme of the European Union.