Sales Have Ended
Registrations are closed
Registration is full. There are still plenty of openings in other Crosstown Trail walks the same day. See link below!
Sales Have Ended
Registrations are closed
Registration is full. There are still plenty of openings in other Crosstown Trail walks the same day. See link below!
Description
Update: This walk has sold out. There are still plenty of walks on other segments of the trail scheduled for the same day. Check out the Eventbrite, where you can also purchase a cool commemorative T-Shirt:
https://www.eventbrite.com/e/crosstown-trail-opening-weekend-tickets-61623890716?ref=elink
Be a part of San Francisco's history as we inaugurate the Crosstown Trail on June 2!
Nature in the City will lead a one-way walk through natural areas in the center of the city, including Golden Gate Heights Park and Grandview Park. The walk will include the Moraga Tiled Steps and the Hidden Garden Steps, and end near Strawberry Hill in Golden Gate Park.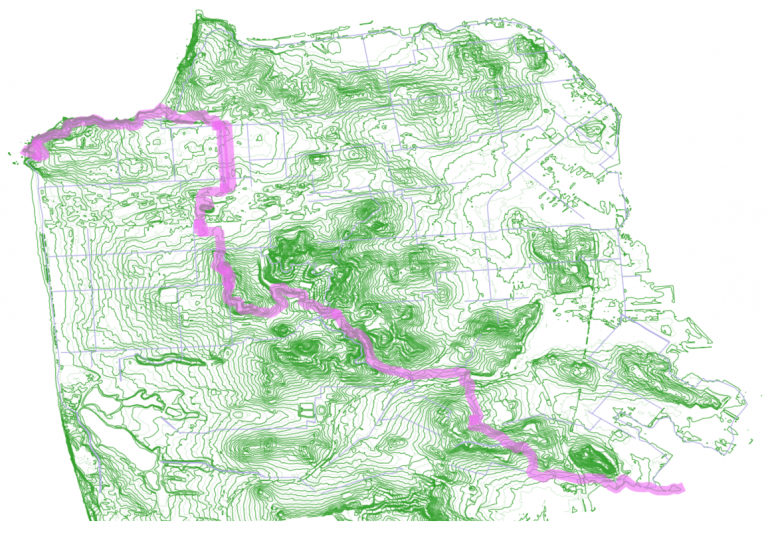 The Crosstown Trail is a route connecting San Francisco neighborhoods, open spaces, and other major trails. It runs from Candlestick Point in the Southeast corner of the city to Lands End in the northwest corner of the city.
Walk Leaders:
Amber Hasselbring, Executive Director of Nature in the City, will lead the walk and share information about NTC's projects in this area of the city, including the Green Hairstreak Corridor.
Jake Sigg, one of the city's pre-eminent naturalists, will join the walk to share his history of discovery and conservation of the local flora and fauna in the area. He will also share how the geology of the sites uniquely influences the ecology.
Details:
Moderate difficulty with paved stairs and pathways and up to 500 foot elevation change. Total of 3+ mile walking from Forest Hill Station to Golden Gate Park.
Preparation:
Sunhat, water, walking shoes and windbreaker.
Meeting Location:
Meet on the front steps of the Forest Hill Muni Station, Laguna Honda Blvd.
Transportation:
Forest Hill Station is served by the K, L, and M trains. The Muni 36, 43, and 44 also serve the station. The 44 bus runs directly between Golden Gate Park and the Forest Hill Station, if you need to return there at the end of the walk.
Parking is also available in the surrounding neighborhoods, with no time restrictions on Sundays.
Cost:
This walk is FREE to attend (with RSVPs kindly requested).
Donations (in cash) can be made to Nature in the City on the day of the event. Special bonus! Everyone who donates $10 and above will receive a copy of the Nature in the City Map or other fun materials.
ALSO AVAILABLE will be a special commemorative T-Shirt available for sale beforehand or at the walk.
To learn more about Nature in the City and our programs and volunteer opportunities, visit our website.