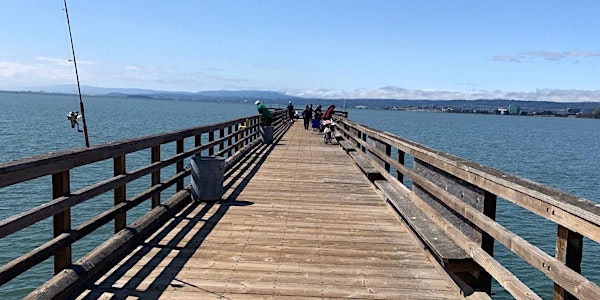 Crosstober 2022: Walk the Crosstown Trail South to North
Walk the Crosstown Trail South to North
When and where
Location
Sunrise Point Fishing Pier, Candlestick Point State Recreation Area 500 Hunters Point Expressway San Francisco, CA 94124
About this event
This event is one of a series of walks we're offering over the month of October. Visit our Crosstober 2022 page to see the complete lineup.
Details for Sunday, October 2: Meet at 9am at Sunrise Point in Candlestick Point State Recreation Area, the starting point for our 17-mile walk. Walkers can proceed at the moderate pace of the leader or go at their own pace and bail anywhere they choose. Those intent on going the whole distance should bring lunch; others might choose to eat lunch in the Sunset or the Richmond. We expect to finish the full walk by late afternoon, when you'll have the opportunity to walk a wee bit further to the Beach Chalet for a celebratory pint. Note: Sunrise Point is approximately 15 minutes on foot from the park entrance. Because the parking lot at Candlestick closes at 5pm, participants are highly encouraged to be dropped off at the park entrance, 500 Hunters Point Expressway, or arrive there by taxi or rideshare. Due to construction, vehicular access to Hunters Point Expressway must be made from Gilman Ave. Capacity: 25 people. Leader: Bob Siegel
Be sure to share your adventure with us using #sfcrosstowntrail.