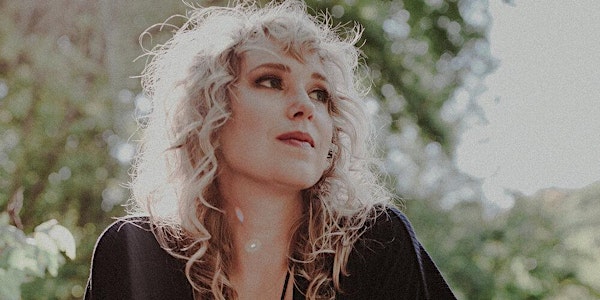 Crossroads Songwriter Series - with Stephanie Lambring & Nicholas Jamerson
Location
Jackson County Visitor Center
100 North Broadway Street
Seymour, IN 47274
Refund policy
Contact the organizer to request a refund.
Eventbrite's fee is nonrefundable.
Seymour Crossroads Entertainment welcomes two talented singer-songwriters to Seymour... for an intimate performance. Limited Seating!
About this event
Our songwriter series is an intimate music experience. Two songwriters will share the stage for songs and stories. Attendees are asked to listen quietly so that everyone can enjoy the evening fully.
STEPHANIE LAMBRING:
Singer-songwriter Stephanie Lambring's new record, Autonomy, released October 23, 2020 embraces the heaviness that can sometimes exist in life, confronting hard truths and examining difficult topics through a lens of someone working to reconcile their feelings about it all. Autonomy's "Joy of Jesus" recently earned the number 28 position on NPR's 100 Best Songs of 2020, with Ann Powers calling Lambring "one of Nashville's most fearless young singer-songwriters." Powers also named Autonomy as her Best of October pick on NPR's All Songs Considered, noting, "What lifts these stories beyond the maudlin is Lambring's thoughtfulness and clarity in going past the point of comfort to a place that demands the listener not just weep, but confront her own assumptions, the lies she tells herself. Speaking truth should feel uncomfortable, but ultimately freeing. And beautiful. Like this music." Lambring has had playlist support from Spotify, Apple Music, and Amazon Music. She has also been the face of TIDAL's Rising Folk playlist, and "Pretty" is included in the Best of Rising Folk 2020 playlist. Additionally, Rolling Stone called "Daddy's Disappointment," the song that sparked the writing process for the record, a Song You Need to Know and an "alt-country gem"; the track has also received spins on BBC Radio Scotland.
Autonomy centers around what it is to have the ability to make your own decisions—to truly own the course your life takes. Lambring examines topics that sound familiar, like things you've thought about before, from childhood embarrassments that still pop up now and again to relationships that were bad choices from the beginning, from the constant desire to (still) please parents, to what in the world it feels like to try and understand evangelical Christianity in the current iteration of America.
---
NICHOLAS JAMERSON:
Nicholas Jamerson is a Eastern Kentucky artist best known for singing and writing songs. Jamerson's songs are known for their attention to the natural world, warm hearted characters , and the plight and triumphs of the modern day hillbilly. Mixed with word and indelible melody , Jamerson has put together a catalog that reaches across broad spectrums in both substance and style.